We hope you love the products we recommend! Just so you know, Men with Kids may collect a share of sales or other compensation from the links on this page.
Black Friday, the Friday after Thanksgiving, is also known as the biggest shopping day of the year! Besides preparing the Thanksgiving meal and putting up the holiday decorations, most of us are definitely busy finding out where to get the best deal. Shops will open super early to lure in the deal hunters. Many of them also provide "doorbuster" deals to get shoppers in. So how do you prepare for this madness without going literally insane? Here are some tried and true strategies to help you navigate your Black Friday game plan:
Get the Most Out of Black Friday Shopping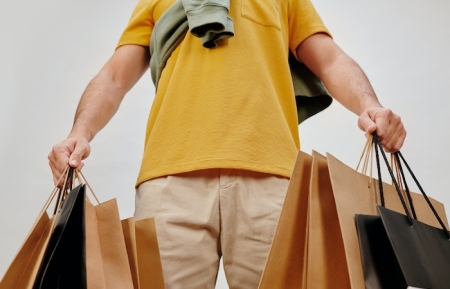 1. Social Media
Yes, the good ole social media, and we mean all of them! Facebook, Instagram, Twitter, etc. Make sure to follow the brands you love this Black Friday. Most of them will likely publish exclusive deals for their more loyal followers. These include extra discount coupons, time-limited offers, group buys, first-come, first-serve deals, etc.
2. Credit Card Promotions
Find out which credit card in your wallet offers the best rebate or reward points for each item in your shopping list. Also, it's good to check which of them offers special financing for the larger purchase on your list.
3. BlackFriday.com
BlackFriday.com is one of the most coveted websites featuring all the Black Friday deals from many large retailers. It doesn't cost you anything to browse and find out what the special doorbusters are from your favorite shops or brands. Use the website to compare deals or to decide which shop to hit first. This will definitely save you some time on the day of the "event."
4. Get the Right Extensions
Since you are buying it anyway, why don't get a kickback from the purchase? Sites and browser extensions like Capital One Shopping help you save money by automatically applying coupon codes. So, combine this with the credit card promotion I mentioned above while you shop, and cha-ching, you are golden!
5. Searchable Database
If you know exactly what you want to buy, searchable databases like Dealnews, Slickdeals, and Retailmenot will let you easily find out where the best deals are at any time of the year. Not only it is great for price comparison and cross-shopping, but you can also set up alerts to let you know when exactly you need to buy.
6. Shop with a Friend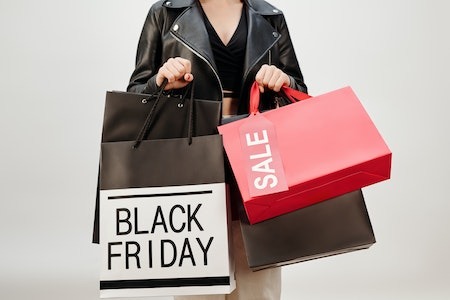 Divide and conquer! A friend or family member who shares your passion for shopping for the best deal is your best companion on this special day of the year! This person comes in super clutch if you're tied up at the cash register and spot one last thing you want.
As a side note, remember not to wear yellow if you plan to visit Best Buy or red if Target is your dig. Otherwise, you might have waves of shoppers asking you where to find the best deals in the store!
7. Return Policy
Many retailers will offer an extended return policy or price guarantee during the holiday shopping season. So, make sure to check with them and remember to save the receipts. Take a picture of the receipts as soon as you get home so you won't lose them. It is also handy, too, in case when you need to file any warranty claim in the future. Some credit cards also offer prolonged price protection bundled with a warranty extension on some items just for using the card!
8. Cyber Monday
The second largest shopping day of the year goes to Cyber Monday! It's the Monday following Thanksgiving, when websites release all their online-only deals. Don't discount this special day as many shopping sites will look at what was selling well over the weekend to extend the discounts. Many people also will save their carts until Cyber Monday to make sure they are getting the best deal. So, save some of your budget for this day!
9. Black Wednesday
To prevent shoppers from crowding into the stores and encourage shoppers to get into "shopping mode," some sites release sales early. So, you should check out the shopping sites the day before Thanksgiving. It is also a great way to make sure that special item is in stock so you can get it before it sold out. The good thing is, you can always return it if you do find a better price, right?
Go Get the Best Deals
Black Friday shopping is an art form as much as it is an activity. This is why it's good to go in prepared!
If you want to be more successful at Black Friday shopping, check out some of the best holiday deals we're featuring!