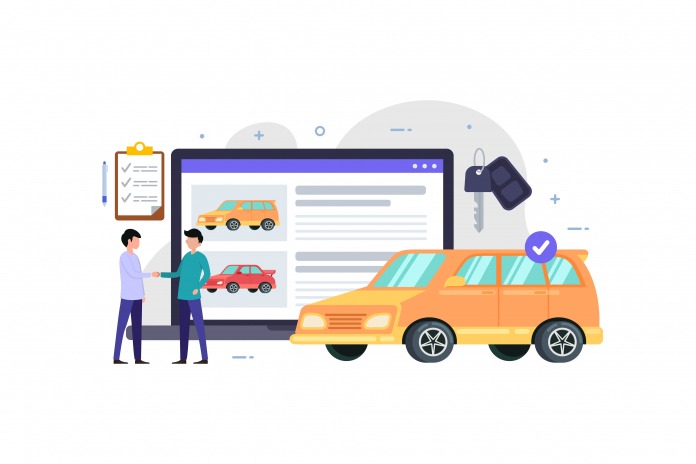 We hope you love the products we recommend! Just so you know, Men with Kids may collect a share of sales or other compensation from the links on this page.
Getting used and cheap cars have always been a need for drivers. But for what seems like forever, your only real option was to head to your local dealership. From there it's typically a matter of getting through sales pitches and upsells just to find a decent used car. But that's quickly changing, and when considering the best places to find cheap used cars online, this has become a legitimate option, because of the incredible features and ease of access using them.
Best Places to Find Cheap Used Cars Online

Used car websites make it easy to shop online through their detailed searchable listings, guides, and many other features. No matter what your needs or wants are, you're sure to be able to find great options for a reduced price, all from the comfort of your home.
For our top 5 picks of best sites, we have:
Carmax

Hemmings

Autolist

CarGurus.
However, Carvana stands out as the best online marketplace on our list to get a used car. This is decided based on reputation, search tools, pricing, and other features. We'll get right to the points about why Carvana is the #1 on our ranking without wasting your time.
Why is Carvana the Best?

Do you want a variety of options or a large number of listings before deciding on a car? Carvana should definitely be your go-to site for online car buying. The availability of comprehensive search options makes Carvana one of the most recognized online marketplaces to buy and sell a car. Carvana's large listings also make it the best-used car site on our list.
The Process of Purchasing a Used Car From Carvana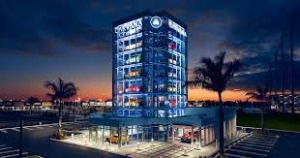 Contrary to what you might think, finding your desired car on Carvana is very easy. To break it down, locating a used automobile on Carvana is as straightforward as getting paper clips at Walmart. Carvana has a nationwide inventory that buyers can search and select from. You can search for the car you want to buy by typing in the name of the car. You can even search for features of cars and prices on their nationwide inventory.
After selecting your preferred car(s), the next step is to complete the sale by creating an account and providing necessary information wherever needed. Trade-in details, billing information, delivery data, as well as other private details will be displayed on pages before completing the sale.
4 Reasons to Buy Used Cars from Carvana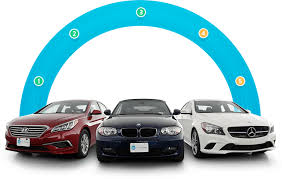 In case you needed for convincing, here are five more reasons why you should consider Carvana for your next vehicle purchase.
1. Opportunity to buy a car within a few minutes
To add more to what makes Carvana stand out among other used car sites, its website's design is a work of art. Not only that, their website's UI is excellent and the search capabilities of their website are top-notch. Here's a list of activities you can accomplish in four minutes or less on the Carvana website which could take more than thirty minutes at other local and online dealerships:
Find the car of your dreams.

Obtain a loan offer.

Find out how much your car is worth as a trade-in.

Receive offers below-average prices for used cars.
Carvana also offers a few hundred dollars off the price of any car seen at other dealerships.
2. Carvana provides clients with solid customer service
Carvana is articulate and delivers top-notch customer service. Carvana's customer service clearly shows to be well-liked by the majority of their clients. Their employees are quite courteous and knowledgeable about their services. They won't deceive you and won't bury or hide any expenses like some other vehicle sellers are prone to do.
3. Carvana offers financing options
With a minor background check on your credit history or if you earn around $50,000 per year, you will be eligible for Carvana financing options, the process only takes only about two minutes. Carvana has very fair conditions regarding their financing options, though, you should always research around for different financing options especially when you want to make a significant purchase.
4. Carvana has a helpful return policy and warranty
When you shop at Carvana you get to benefit from their 7-day no-hassle return guarantee. Carvana is one of the top few best places to buy a cheap used car online with this policy, and it covers each and every one of the automobiles in the inventory. All you have to do is schedule a pick-up for the car within seven days, explain why you are returning it, and they will pick it up themselves. All without adding to your stress.
While Carmax and the majority of other local and online car dealers offer similar return procedures. However, you'll have to go through the process of taking the car to their office on your own.
What are the Downsides of Buying Used Cars from Carvana?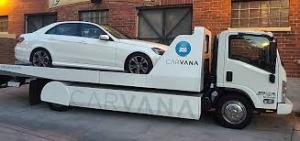 You won't have the chance to test drive your car upon delivery, nevertheless, there's no worry since there's a return policy.

Alaska and Hawaii are not covered by Carvana and do not have pick-up locations. You may, however, buy a car and pick it up at a nearby Vending Machine.

Carvana, on the other hand, makes it simple to sell your automobile. Whether you trade it in or sell it online, you're unlikely to earn your car's market value.

The "no bargain" concept means there's no haggling. The car's advertised price on their websites is the whole price you pay, including taxes and fees.
As you can see, there are very few cons to buying from this vehicle seller. This means you'll have fewer regrets when buying from them!
More Auto Resources 
It's a huge process to look for the best place to find used cheap cars online and to also sell a used car. However, you should now have a better idea of where to begin your search for your desired car. Check the Carvana website when you're ready to buy a used automobile to see what's available.
Still trying to decide if you should jump on the electric car bandwagon? Read these helpful pros and cons before making your final decision!