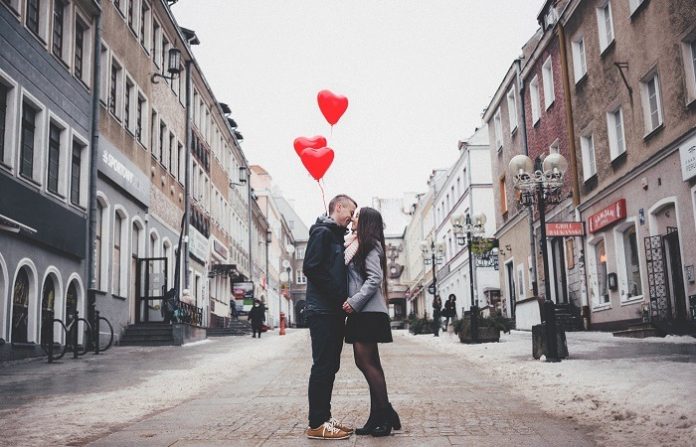 We hope you love the products we recommend! Just so you know, Men with Kids may collect a share of sales or other compensation from the links on this page.
Valentine's Day walks a fine line between being incredibly romantic and incredibly corny. However, each New Year brings about new and unconventional Valentine's Day ideas to celebrate the occasion. It's time to leave the chocolates and long-stem roses behind and embrace the more adventurous and unique options.
A date is incomplete without a good wine. So planning to purchase wine for your special date, Just have a quick look at Wine.com. It has over 10,000 wines are in stock. Pro ratings and friendly experts to help you choose from the best selection of red wine, white wine, champagne, and more. Shop the various wines from Wine.com and get up to 40% off on the products.
Here are a few unique and creative Valentine's Day ideas for you and your significant other:
1.Cook a Perfect Dinner at Home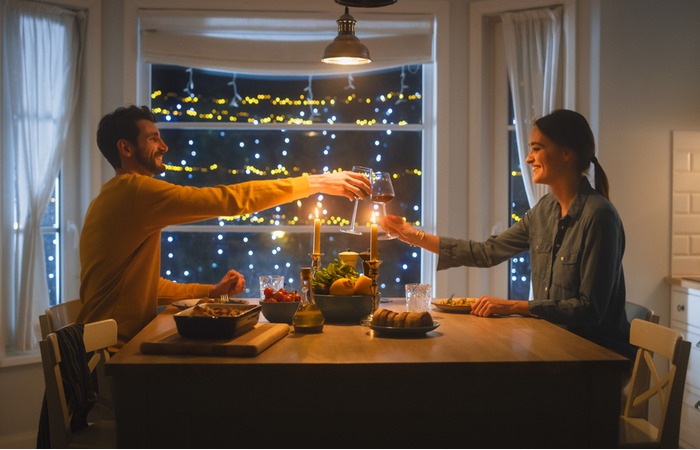 Valentine's Day can be one of the most crowded nights of the year going out to eat at a fancy restaurant. If you want a quiet, peaceful, and romantic night, it's much easier to do so in the comfort of your own home. We'd suggest a nice steak dinner with wine and candles lit to set the mood. And if you want to make it an even better experience, we'd suggest getting your meat from a seller like Omaha Steaks. They're known online as the best steak and meat retailer in the US, and they have plenty of amazing packages that go great for Valentine's Day dinner. No need to rush to the store and check if the meat quality is good, you can buy the meat you want with just a click and have it delivered straight to your doorstep, while knowing the quality of their meat will be on point. 
2. StayCamping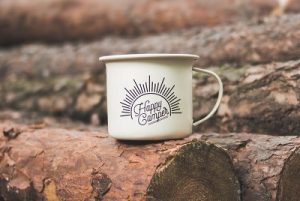 Camping is a wonderful way to snuggle up and get cozy with your Valentine. You don't have to spend a lot of money to plan this out. All you need is a tent and some warm blankets.
Set up a tent in the backyard or in the front garden – if you are feeling more adventurous, you can go to a campground and set up a tent there.
Stay warm inside your tent and stargaze under the big starry sky! This idea is perfect for both the outdoorsy type and the indoor types. Plus, it's a memorable way to mark the special occasion. Need to grab a few things before you head out into the wilderness? We have just the list for you!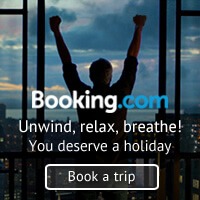 3. Attend a Cooking Class
This idea is perfect for couples looking to up their cooking skills or for couples seeking new couple friends. Sur La Table offers both in person and virtual classes with a wide range of level and cuisine. It's the perfect way to learn how to cook delicious meal all while having a fun date with your partner. That's what we call a win-win. Did we mention that you get to it after as well?
4. Try a Virtual Reality Date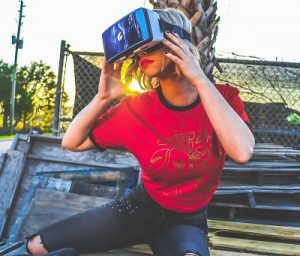 The virtual reality world is continuing to grow at a fast pace and with it brings new exciting ways to visit and explore unique places.  Instead of a simple date at your favorite restaurant, why not consider going out of space?
You and your partner will be able to not only see and hear the experience, but participate in it. New VR systems let you put on motion sensors and headsets, enabling you and your partner to move about freely within a controlled environment. This will enhance your experience and what can be better than an out-of-this-world Valentine's date?
5. Visit a Hot Spring
Hot springs are scattered all over the world. The best part? Valentine's Day tends to fall in the cold season so warming up with your date can be nice. These all-natural pools of water are heated by the thermal energy of the Earth, and the experience is both soothing and relaxing.
Additionally, hot springs have healing properties such as promoting better sleep, relieving pain, and helping with blood circulation. Get warm and cozy in a natural spring near you and create new memories with your date beneath the beautiful star-lit sky.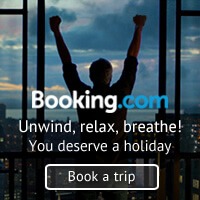 5. Try Karaoke
There's something left to be desired about singing a classic love song with your significant other. Get your vocal cords active and hit a karaoke bar near you. A classic couple's duet can be a unique and intimate way to celebrate your growing love.
6. Visit a Wine and Painting Class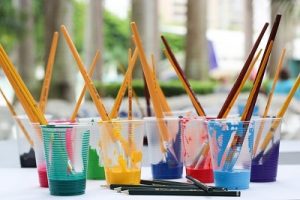 Instead of going for wine tasting events, opt for a canvas and wine workshops. Or do both!  These workshops have become increasingly popular over the years and can be found everywhere. They offer a unique way of entertainment where you and your date both get a chance to create your painting while sipping on a few glasses of wine. Groupon has plenty of cool offers like these to check out!
And the best part is that you get to keep your paintings. If you live together, you can hang both paintings in your home as a tribute to your great Valentine's Day out. If you don't yet live together, you can opt to switch your masterpieces and let the paintings take presence in each other's homes.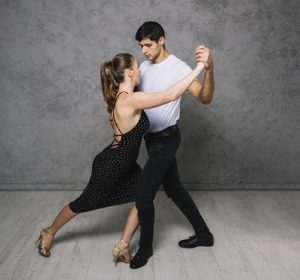 Rather than going to a club full of people, why not sign up for swing dance classes or hip hop classes? Learning dancing recently gain their popularity through TV dance competitions series and trendy music videos, plus these classes give you both a chance to get up close and personal with your partner. Dance lessons are great for spending quality time with your partner, and are very intimate and fun as well.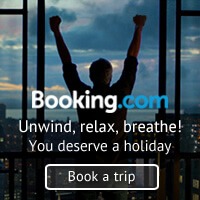 8. Do a Scavenger Hunt
If you and your partner are strapped for cash, a scavenger hunt around the house can add excitement to your Valentine's gift giving. Scatter loving notes with hidden clues all over the house with one note leading your partner to the next clue.
The last note should lead your significant other to the location where his/her Valentine present is hidden. To make the hunt more fun, write down questions about you that your partner knows such as your favorite sweatshirt, your favorite dessert, etc. and hide the clues in those places. It is a good way to find out how much you know about each other.
9. Go to a Hotel
Have you been wondering what it'd be like to stay in a certain hotel in your city? There's no better time than Valentine's Day to find out. Many hotels offer Valentine Day packages to their guests.
Most of the packages are centered on Valentine's Day themes such as aphrodisiac infused cocktails, eye masks for guests, etc. Depending on your personality, the hotels can also offer different facets of romance from sex accessories and games to roses on the bed.
You can even find a super cute and unique Airbnb to have your romantic getaway!
10. Be Romantic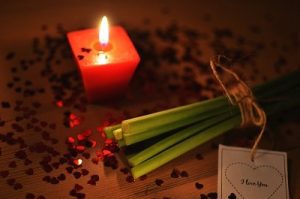 As much as most people want to part way with old romantic Valentine Day traditions, some are hard to resist. Some simple ideas for the big day can also include:
Write a romantic poem for your significant other and get it framed
Cook your partner their favorite breakfast meals for dinner
Spread roses on the bed
Run a hot bath infused with sweet-smelling scents, topped with rose petals, and a bottle of champagne
Leave 14 heart-felt notes all over the house for him/ her highlighting 14 reasons why you love and appreciate them
Watch a romantic movie on your patio
Make a few cocktails to enjoy! (Here are a few of our favorite cocktails)
Or even enjoy a few games! (Check out this list of games she will surely love)
How you choose to spend this special day should be a reflection of both your personalities – whether it's visiting a hot spring, taking up cooking or painting lessons, or simply staying cuddled up at home.
Whatever you plan to do, have fun, enjoy each other's company, and remind each other of why you got together in the first place!