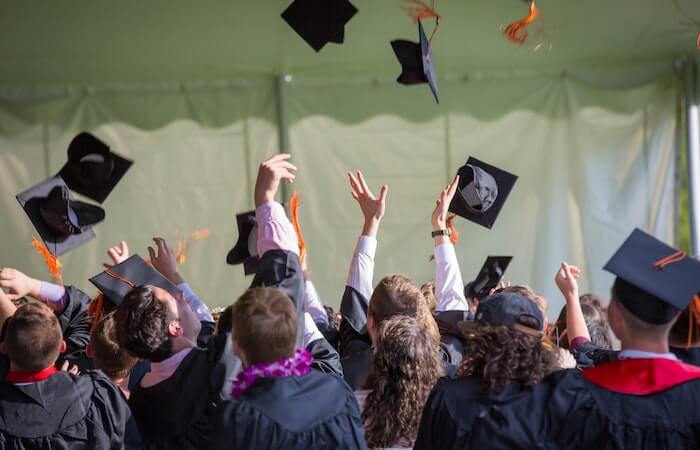 We hope you love the products we recommend! Just so you know, Men with Kids may collect a share of sales or other compensation from the links on this page.
Posting jobs on college job boards is an excellent way of spotting new talent to fill your open positions. Let's face it. Recruiting new employees takes time and effort. But if you're looking to scale your business fast and at high volume, it's the only way toward achieving your objectives.
And since every career has to start somewhere, many companies choose to hire recent college graduates. This is an opportunity to give students their first post-education job while maintaining low costs for employees.
When many college students say goodbye to academic life, they upload their resumes and apply for new jobs on different recruiting sites. So, if you want to be among their options for employers, we highly recommend maintaining an active presence on both college job boards and traditional job boards like ZipRecruiter. Advertising on these platforms will help you attract students for entry-level roles in no time. In this article, we'll review the most important ones to guide you through the hiring process.
5 College Job Boards for Hiring Students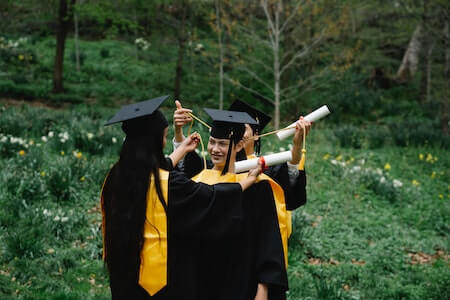 1. LinkedIn
LinkedIn is a social media network and a recruiting platform familiar to most college students. Even before they graduate, they've created profiles, added their resumes, and started networking with potential employers. They use the platform as a great resource to help them jumpstart their careers and even sign up for memberships to gain exposure.
As a recruiter, you can view profiles, make connections, and directly message potential candidates on LinkedIn. This is particularly useful for checking on a candidate's references and engaging with them in casual conversation.
However, if you want to post frequent job ads, you'll need to purchase LinkedIn's paid packages, which can be a bit pricey for small businesses or startups.
2. CollegeGrad
CollegeGrad is one of those college job boards that boasts a large network of students and recent graduates and offers twice the visibility on your job listings. This is your go-to site if you're looking to hire entry-level employees. Each listing costs $99 for 30 days (with volume pricing available for multiple job listings) or $199 for 90 days. One of the platform's pros is that your membership includes access to all the college resumes in CollegeGrad's database.
Of course, the platform doesn't offer the bells and whistles like other sites such as ZipRecruiter do. Yes, the job posting is exceptionally straightforward, but you can't really count on AI technology to ensure the perfect matches with qualified candidates. ZipRecruiter, on the other hand, automatically matches you with the best fit for your vacancies.
3. AfterCollege
Next on our list of college job boards is AfterCollege, which is great for hiring entry-level college students. In fact, more than 25,000 companies have used AfterCollege to hire from the top 100 nationally ranked universities in the country.
One of the platform's perks is that it promotes your job ad to its university career networks. This means that schools can help you hire suitable candidates.
Another great option recruiters get is exposure through AfterCollege's student and faculty group networks. So for an additional cost, your company gets to increase its brand awareness, even if it's not currently hiring.
Finally, candidates using the platform get AI-powered job recommendations, making it easier for employers to connect with the right talent.
4. CollegeRecruiter
CollegeRecruiter provides students and recent graduates with part-time, seasonal, internship, or entry-level jobs. These positions require little to no experience, allowing candidates to search for jobs through filters such as location, college major, and more. With 2.5 million candidates, you're bound to find what you're looking for. Each job ad costs $75.
Besides the job ads, CollegeRecruiter provides different tools to assist you in the hiring process. For example, you can collaborate with the platform to create banners that will be promoted across different university sites.
Alternatively, you can send emails to spot candidates who fulfill specific requirements such as major, location, gender, or citizenship.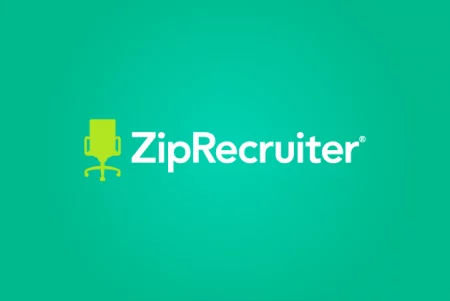 Although ZipRecruiter is not one of those typical college job boards, it remains the top job search site in the United States.
Once you post your job opening, ZipRecruiter promotes it to a network of more than 100 job sites to help you expand your audience reach. Then, as we mentioned above, AI-matching technology matches your job ad with promising candidates, and you can invite them to apply.
After you collect your applications, you can easily go through them using advanced filters from your dashboard.
With a network of more than 25 million active users, finding the right students or college graduates will be a breeze! ZipRecruiter offers monthly subscriptions, but you can always start with a free trial to check out the platform's possibilities.
Find the Perfect Candidates for Your Position!
Recruiting new employees for your team requires lots of patience and the right tools. College job boards are great resources for spotting talent, but if you want to maximize your potential, make sure to use a recruiting site like ZipRecruiter. Get all the help you need in your hiring process and enhance your career prospects for optimal results.