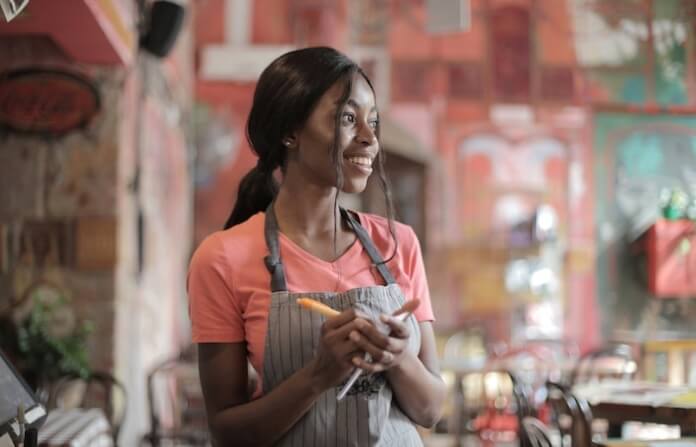 We hope you love the products we recommend! Just so you know, Men with Kids may collect a share of sales or other compensation from the links on this page.
Are you a teen looking for your first job or a dad looking for job options for your kid? You're in the right place. Landing that first job as a 16 year old isn't difficult, but finding one that actually pays you for your time can be. We don't believe that youth and inexperience are good excuses for companies to pay teens badly. You're looking for a job, not an apprenticeship. You deserve to get paid. So that's why we're going to talk about the highest paying jobs for 16 year olds in this article.
But where do you find these coveted well-paid jobs for teens? While we're going to give you some great suggestions for titles to search for, you'll need to jump onto ZipRecruiter to find the opportunities near you. While one company may pay their young employees well, others won't, so use ZipRecruiter to filter out the good from the bad. 
Highest Paying Jobs for 16-Year-Olds 
ZipRecruiter is a great resource for people looking for the highest paying jobs for 16 year olds. To browse the listings, create a profile. Then, start applying by looking at openings and clicking the "apply" button just once.
As the #1 job site in the United States, ZipRecruiter works on matching you with the best potential jobs. The platform will learn your preferences and match you with positions you're more qualified to get. Employers can also reach out to you and invite you to apply.
If you're concerned about safety when applying to the highest paying jobs for 16 year olds online, ZipRecruiter has your back. The company does its best to ensure that all job listings are real. If you suspect a job listing, simply report it, and the team will take a look.
1. Babysitting 

If you babysit in the right neighborhood or work your job like a business, you can make some good cash while babysitting. If you're able to find babysitting jobs in a wealthy area, you'll find parents can be pretty generous about the cash they hand over. Aim for $10 an hour, but don't be afraid to ask for more money if there are a lot of kids or more work. 
If you live in a wealthier area (or are willing to travel to one), you can make even more money! That's why we put this on the highest paying jobs for 16 year olds list.
2. Golf Caddy 
This one is best for those of you living in states like Florida or California, where people hit the golf course all year round. You'll get paid $15-$20 an hour, and if you get the right person and do a good job, you'll often get a tip. 
3. Ranch Hand 
There are usually farms and ranches that could use a hand. As long as you don't mind doing a bit of manual labor, you'll be paid $10-$15 an hour. ZipRecruiter has over 11,000 ranch hand jobs, so you can start your search there! 
4. Lawn Care and Gardening 
Starting a lawn care or gardening side hustle can be a great weekend or after-school job. Make a card explaining what you do and put it in the mailboxes of homes in your local area. You can make around $15 an hour doing general yard maintenance while listening to podcasts. You can also apply to work for lawn care companies!
5. Tutoring 
Talented in a specific area? If you know how to teach your peers how to figure out math problems, you can tutor younger students in your area. Turn your talent into cash to the tune of $15-$20 an hour. Consider tutoring groups to bring in more cash at the same time. 
Get the Best Job Experience
While most of these suggestions require you to market yourself to local people, don't be afraid to look for jobs on ZipRecruiter if the idea of reaching out to local people makes you uncomfortable. We've got more advice on jobs for teens looking to build experience and ways to make money fast, so keep reading if you haven't found the highest paying jobs for 16 year olds option that works best for you.