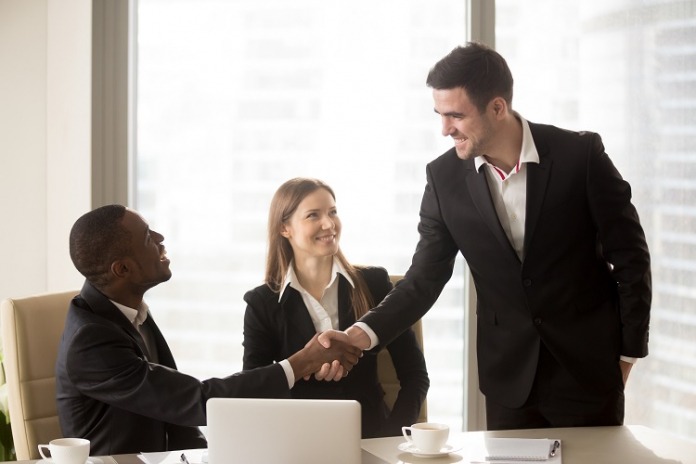 We hope you love the products we recommend! Just so you know, Men with Kids may collect a share of sales or other compensation from the links on this page.
As an employer or recruiter, finding high-quality candidates can be tricky, especially if you're not using one of the best free job posting sites to look for job seekers. While there are plenty of job boards out there, you need to find one that's easy-to-use, reputable amongst potential employees, and most of all, affordable.
In this article, we'll take a look at 7 of the best job posting sites on the market today so that you can backfill or hire exceptional candidates in as little time as possible! While some of the posting sites are free, others have a free trial and require you to upgrade to access the full array of features.
 7 Best Free Job Posting Sites
ZipRecruiter is one of our top choices for hiring and backfilling employees. Their easy-to-use platform and intuitive AI matching are unparalleled compared to other job posting sites out there. And once you post your job, they'll send it out to over 100 different websites to make sure that your listing is as visible as possible. They do offer a free four-day trial (you can keep any candidates who apply during this time), although their affordable pricing plans are worth every penny to secure top talent.
You can learn more about how to post a listing with ZipRecruiter by reading our ZipRecruiter how-to guide.
2. Craigslist
While Craigslist isn't specifically for employers, it's still used by many potential employees who are looking for jobs. It's a great site for finding hourly workers, part-time employees, remote-work candidates, or full-time applicants for practically every type of industry. It's a little more manual since all communication is done through email (you'll need to vet your applicants a little more closely), although it can still be a valuable resource if other channels aren't producing viable candidates.
3. Indeed
Indeed is the biggest job posting site in the world, which means it's one of the first sites you should consider when looking for employers. They have flexible plans for all types of businesses, although posting a job and managing applicants is completely free. You can also pay to have your job listing promoted, or you can design a hiring campaign to sponsor different positions from your career site.
4. LinkedIn Jobs
We can recommend LinkedIn Jobs as one of the best free job posting sites because it gives employers access to millions of professional profiles. There are over 756 million members on LinkedIn, many of whom are open to new roles or networking with recruiters. You can view their profiles online, chat with them through LinkedIn Messenger, or have them apply directly to your posting through the job board.
 5. Upwork
If you're looking to hire freelancers for part-time, full-time, or one-off projects, then Upwork is a great resource. You can sort through millions of freelancers or post your own listing describing the type of work you need to have done. It's completely free to post and get quotes, although Upwork charges you a 3% fee on top of what you pay your freelancers.
6. TheLadders
Ideal for finding experienced professionals, TheLadders is one of those great free job posting sites for hiring top talent. 90% of candidates have Bachelor's degrees while nearly 50% have a Master's degree or higher. With their basic account, employers can post up to 20 listings completely for free. For more than 20 listings, you'll need to upgrade to their full account. You can also choose to sponsor your posts (for maximum exposure) by paying an extra fee.
7. Handshake
 Handshake is one of the most popular websites for recruiting recent graduates. Whether you're looking to hire an intern or a full-time employee, you can use Handshake to browse through over 14 million students from over 1,000 different universities around the world. Their standard plan allows you to post jobs and attend virtual career fairs for free. However, you can also upgrade to their premium membership to create custom brand pages, hire through personal campaigns, or host your own virtual job fair events.
Employers – we know how difficult it is to hire potential employees, but hopefully, you have a better idea of how to attract talent using one of the free job posting websites. We have also put together other valuable resources for companies like yours, including this article on how to post jobs efficiently and the best ways to advertise your posting. We also put together a step-by-step guide on the hiring process that you might find helpful when starting your hiring search!