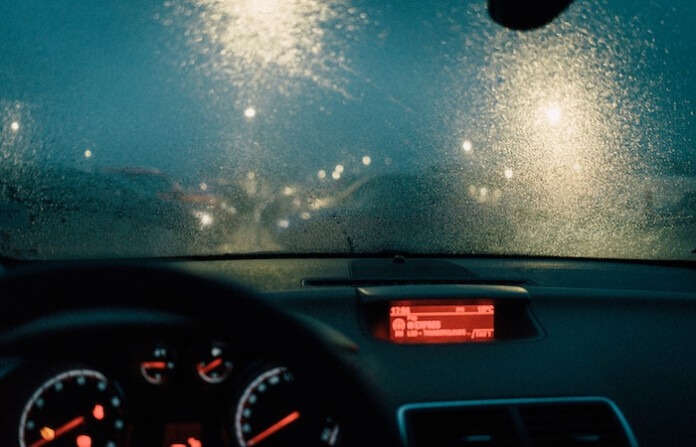 We hope you love the products we recommend! Just so you know, Men with Kids may collect a share of sales or other compensation from the links on this page.
Unless you want to be scraping ice off your car each morning, it's important to invest in a windshield cover for snow days. It slips on to protect it from harsh winter weather. However, some covers are better made than others. Not only should it protect against ice, but it should also be durable and last for more than one winter.
When looking for your winter cover, take a look at the following products for protection.
Choosing the Best Windshield Cover for Snow
1. Chanvi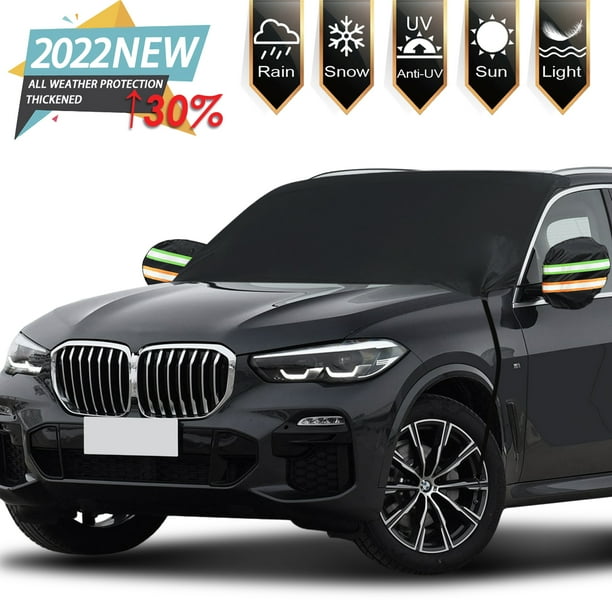 With four heavy-duty layers of protection, you can fend off anything Mother Nature throws at you. The Chanvi Windshield Snow Cover is waterproof, cold-temperature resistant, and thicker than many other covers on the market. And because it's UV light resistant, so it can be used in summer too! We also like that it comes with fluorescent stripes, allowing the car to be seen at night.
2. SubZero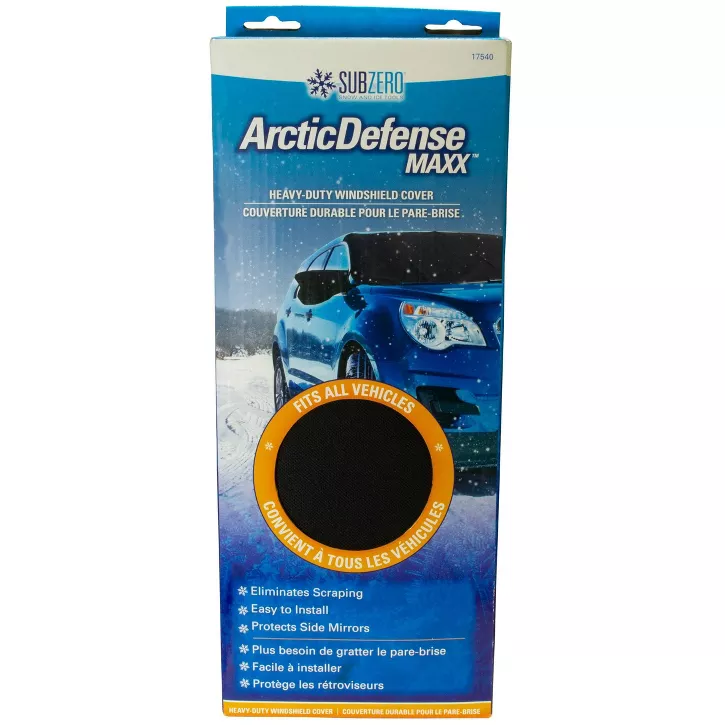 For a budget-friendly winter windshield cover for snow, you can't go wrong with the SubZero Arctic Defense MAXX Windshield Cover. Just slip it on before you park and eliminate the need for scraping! It also has covers to protect your side mirrors and door handles to prevent theft. It might not be the most advanced cover, but for the price, it gets the job done. Sizing is 61" X 42″, which should fit most cars and SUVs.
3. WeatherForce306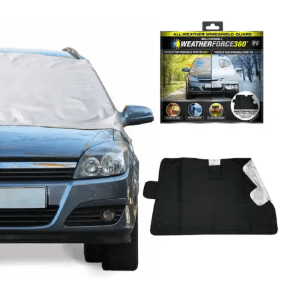 For harsh winter conditions, it's crucial that your cover has magnets. They keep the cover in place during storms and even in strong wind. The Weather Force 360 Heavy-Duty Snow Windshield Cover has magnets that ensures stability against gust and wind. With this much protection, it has no chance of going anywhere!
4. Uervoton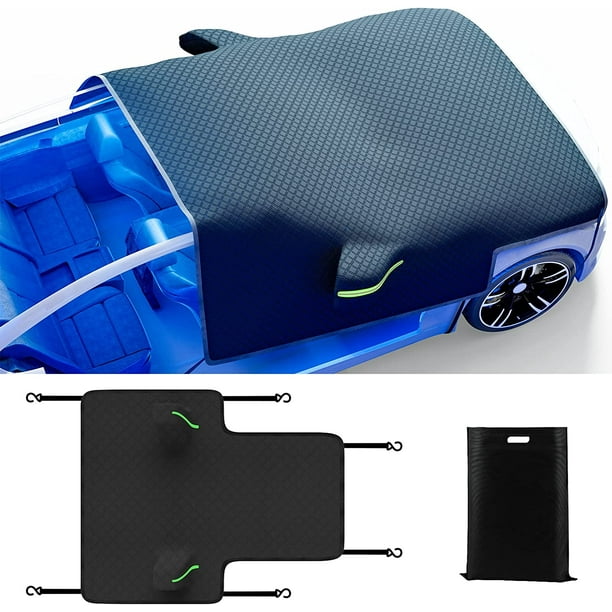 The Uervoton Windshield Cover for Ice and Snow is one of the best covers on the market. That's because it has six layers of protection against rain, snow, frost, and cold temperatures. And it has soft Nano-Protective materials, so you won't have to worry about scratching. On top of that, it comes with side-view mirror covers and reflective warning stripes for extra security. The extra-large size (97" X 89″) is ideal for cars or trucks of any size.
5. Hometimes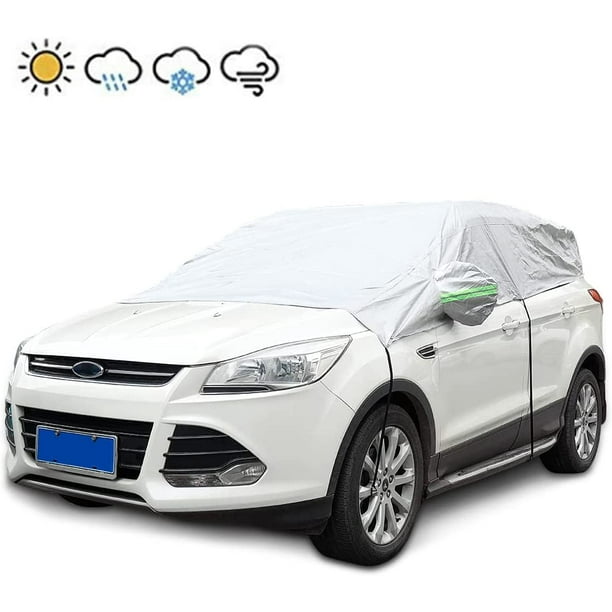 Most covers are made to protect your windshield, but what about the top of your car and your sunroof? The Hometimes Car Cover does just that. It prevents snow and ice buildup on your windshield as well as the entire roof. It's also a great product for summer, as it can absorb UV light and heat to keep the car cooler. The cover is secured using elastic straps that hook onto your car (which won't scratch or hurt the paint).
Keep Your Car Protected
A windshield cover for snow is important as we head into winter. They prolong the life of your car while also making your daily commute so much easier! That's why it should be included in your emergency car kit, along with these must-have items. We've also put together a list of fun car accessories too. They may not be as important, but they'll definitely make your ride more enjoyable!