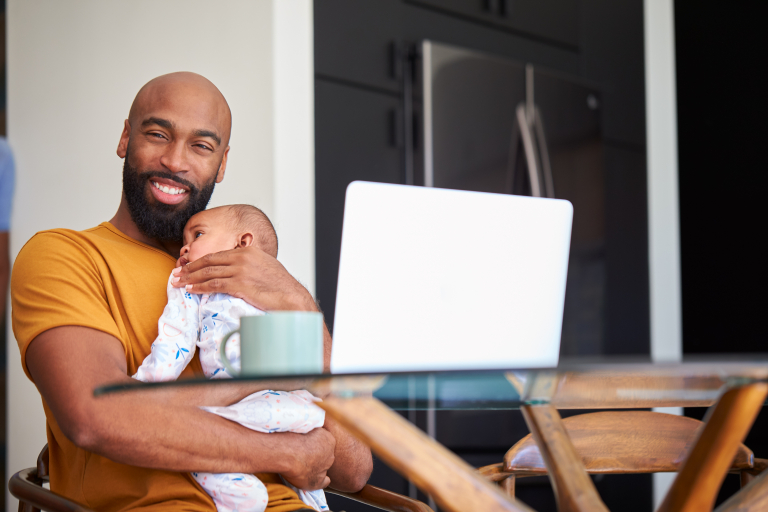 We hope you love the products we recommend! Just so you know, Men with Kids may collect a share of sales or other compensation from the links on this page.
Are you a stay-at-home dad looking for an opportunity to make some extra cash from home? Balancing the duties of a parent with work, finances, and day-to-day responsibilities can be challenging. However, with today's remote work culture, it's easier than ever to work from home and pick up a side gig to grow your income.
Work from Home Jobs for Stay-at-Home Dads
Nowadays, the ability to work flexible hours is one of the top contributors to a healthy work-life balance. That's why in this article, we'll explore the best stay-at-home dad jobs to make money in your free time. This way, you'll be able to pay off your debt faster and boost your savings.
At ZipRecruiter, you can find tons of options for remote online positions. Enjoy the perks of working from the comfort of your home while giving your family the well-deserved time and attention they need. Explore worldwide positions today and filter the results based on your specific requirements. Additionally, you can use ZipRecruiter's salary tool to research the pay scale of each position before making a decision! 
What Are the Benefits of Working From Home?
Working from home in your PJs, sipping your favorite coffee, and enjoying some snacks whenever you please, might seem like a fantasy a few years ago. But today more than ever, remote positions are in demand and can be very profitable. Here are some of the most important benefits for stay-at-home dads who are looking for remote opportunities:
Save time and money by avoiding the busy commutes to work

Enjoy a flexible schedule

Have a better work-life balance

Save money on childcare

Wear comfortable clothes and enjoy your suppers in your own time

Avoid office policies

Enjoy more time with your kids
Keep reading to see the top jobs for stay-at-home dads!
1. English Teacher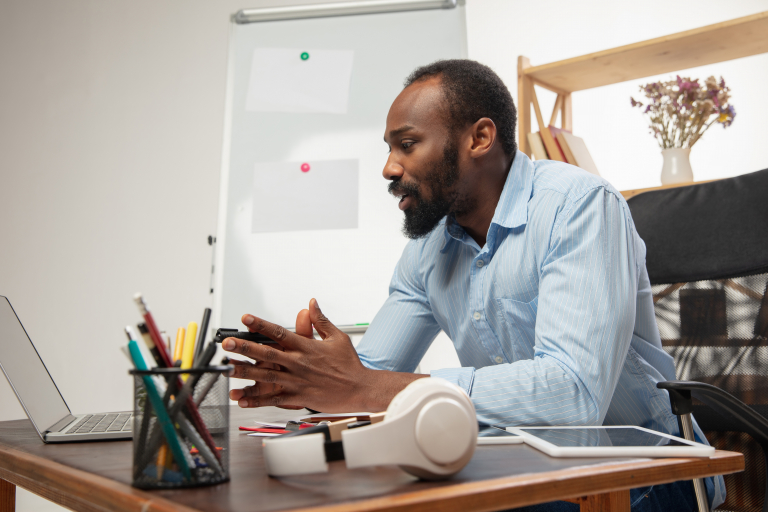 You don't have to be a trained professional to make some good money teaching English. However, you'll need to be a native English speaker and feel comfortable showing up in the camera to offer your services. Once you master the basics, you can make up to $25 per hour.
In fact, some organizations go as far as providing the teaching material, and all you have to do is show up and teach. The job requires a laptop, a good internet connection, a webcam, a headset, and a good microphone. This work-from-home opportunity has grown in popularity in recent years since the market's shift to e-learning. So, whether you want to work as a freelance English teacher or occupy a company position, the demand is high.
2. Freelance Writer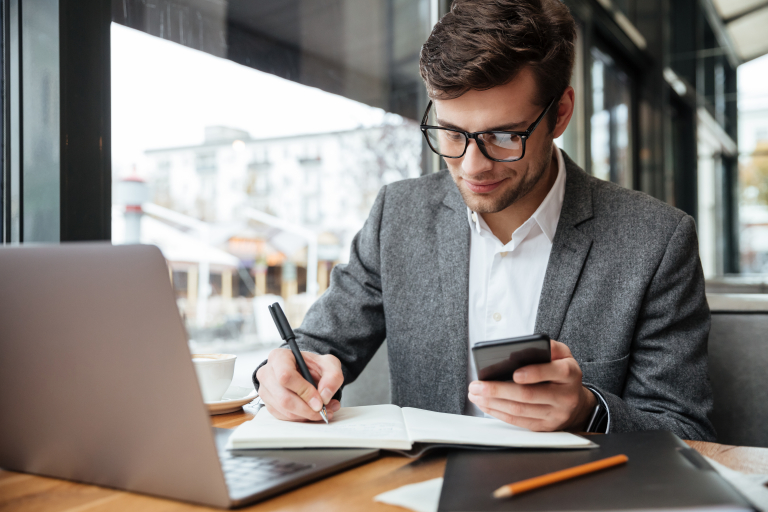 One of the best stay-at-home dad jobs is writing. In the post-pandemic era, thousands of businesses worldwide shifted to the online world to survive. As a result, the demand for writers offering niche content is higher than ever. So if you have your way with words, perhaps you should give it a go.
From product descriptions to SEO-optimized articles and press releases, there's a variety of writing services you can offer. And if you narrow it down to a specific niche, you can be charging additionally for your specialty. Use the ZipRecruiter job search tool to find various freelance writing jobs and set alerts to receive daily opportunities in your inbox.
3. Proofreader
Work from home can also be fun by getting paid to read the latest bestsellers. If you're an avid reader and are good at picking up spelling and grammar mistakes, you should try proofreading. A proofreader checks web and print content before it goes live.
Proofreading is an easy job, and it can be done from anywhere. So if you're a stay-at-home dad, this is an excellent opportunity to make extra bucks without needing much experience. The average pay is $18.60/hour, with some proofreaders making as high as $30-$40/hour.
4. Transcriptionist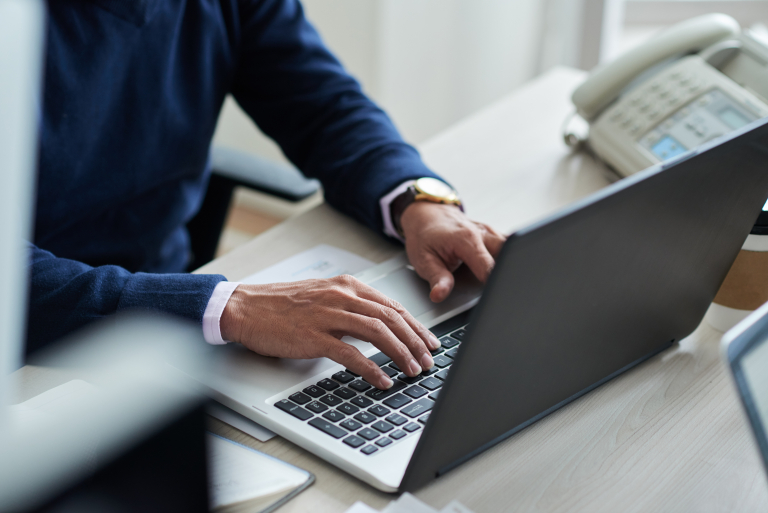 Another excellent option for stay-at-home dads is transcribing audio or video into the written word. You'll only need a set of headphones, a computer, and some fast typing skills to do this job, and the pay can start from $16/hour. The more you specialize, the higher your chances are of being hired for profitable projects. For example, medical and legal transcriptionists are always well-paid and on-demand.
If you're applying for a company position through ZipRecruiter, you might be required to pass a typing test and score at least 75 WPM. 
5. Virtual Assistant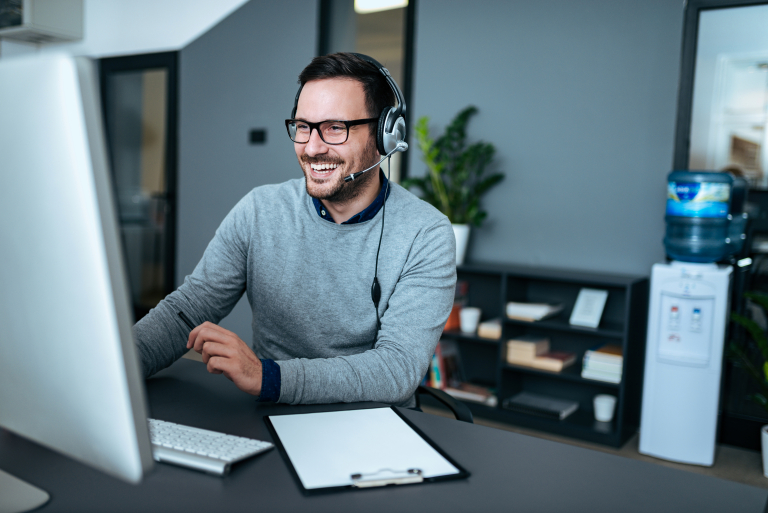 For stay-at-home dads, virtual assistance can be a great way to fix a flexible schedule that suits their needs. A virtual assistant's duties range from offering admin support to researching, fact-checking, and managing social media accounts. For example, you might be organizing your client's calendars, booking their travel tickets, or making phone arrangements.
Virtual assistant jobs can be done 100% remotely and require basic equipment such as a laptop with a good internet connection. Pay can start from $16.17/hour. Not bad!
Find a Work From Home for Stay-at-Home Dads
If you want to earn some extra cash without sacrificing your time at home with your family, then stay-at-home dad jobs are perfect for you. Today there are more remote opportunities than ever. Whether you're looking for a full-time, part-time, or freelance position, create a free ZipRecruiter profile to spot thousands of opportunities. Get matched with the right positions that fulfill your requirements, and start applying today!