We hope you love the products we recommend! Just so you know, Men with Kids may collect a share of sales or other compensation from the links on this page.
Looking for fall themed drink ideas? Give these 6 cocktails a try, they are all different and unique in their own way, but definitely fall themed and so delicious! Pair these with a delicious fall spaghetti squash or butternut squash to make it complete! So what are you waiting for, go on and try these fall themed cocktails!
1. Moscow Mule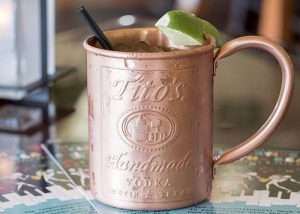 What You'll Need:
What To Do:
Step 1 – Combine Tito's, lime juice, ginger syrup into a shaker.
Step 2 – Shake well, add ice to the copper mug.
Step 3 – Poor into the copper mug, top with ginger beer, and stir with a straw.
And there you have it, enjoy a classic Moscow mule this fall!
2. Apple & Gin Cocktail
Slightly sweet, tart and smooth with a fruity apple taste, this apple and gin cocktail is filled to the brim with cozy, warm fall flavors. Easy to whip up and downright delicious, this cocktail is perfect for all of your fall soirees!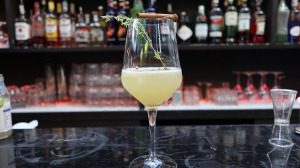 What You'll Need:
What To Do:
Step 1 – Make the honey simple syrup by adding the hot water and honey to a mason jar and shake vigorously until the honey dissolves. Let it cool down.
Step 2 – For the cocktail, combine Moscato, apple juice, and honey syrup in a cocktail shaker with ice.
Step 3 – Shake vigorously until chilled.
Step 4 – Drain into wine glass and dash some cinnamon powder on top, add the thyme and a cinnamon stick to garnish.
Step 5 – Serve and enjoy!
Note: You can use rum instead of Moscato and add a bit of lemon/lime juice for more citric flavor.
3. Cinnamon Sour Cocktail
In this tasty twist on a whiskey sour, the cinnamon and homemade syrup adds a spicy warmth to the cocktail. Perfect for all your fall needs!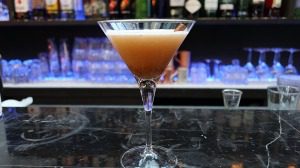 What You'll Need:
What To Do:
Step 1 – Add all of your ingredients to a cocktail shaker then shake vigorously.
Step 2 – Use a strainer to strain into martini glass, then place the cinnamon stick in the glass for taste.
Step 3 – Serve and enjoy!
4. Blood Orange Martini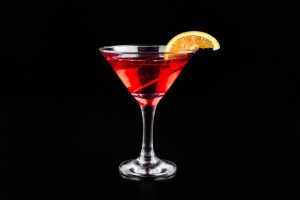 What You'll Need:
What To Do:
Step 1 – Slice orange into thin slices.
Step 2 – Add ice, Vodka, orange juice, agave nectar and Cointreau to the shaker.
Step 3 – Shake well.
Step 4 – Strain into Martini glass and garnish with blood orange!
Enjoy, this cocktails give you a bit of fruity flavor while still keeping ti classy.
5. Chimney Cinnamon Cocktail
Tequila, orange and cinnamon. If this sounds like the perfect cocktail to you, then keep on reading! You're in for a treat.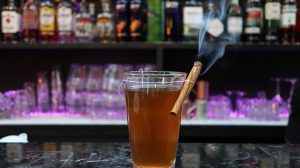 What You'll Need:
What To Do:
Step 1 – Pour the ingredients in a high tumbler and stir.
Step 2 – Garnish with a smoking cinnamon stick.
Step 3 – Serve and enjoy!
Note: Make sure the cinnamon infusion has cooled down a bit (you can serve warm or cold, although warm tastes much better!)
6. Orange Leaf Cocktail
Love a good ol' G&T? You will love this G&T then. Gin and tea that is. This is a perfect cocktail to drink in the fall, as the mixture of lemon ginger tea and gin will keep you nice and toasty on a cold autumn night.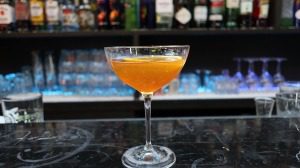 What You'll Need:
What To Do:
Step 1 – Steep tea bag in cold water for 15 secs (depending how strong you want the tea flavor) and then remove tea bag.
Step 2 – Add in remaining ingredients and stir.
Step 3 – Garnish with orange slice.
Step 4 – Serve and enjoy!
Note: Earl Grey Tea has a strong flavor, so you might want to remove almost right away to avoid bitterness.
We wish you enjoyed our article on these 5 fall themed delicious cocktail recipes and hope they bring some warmth to your fall festivities! Stay tuned for more fun filled fall themed articles coming up soon!
If you're looking for more cocktails or boozy gifts, check out our winter cocktails article and best boozy gifts article, we know you will enjoy them!