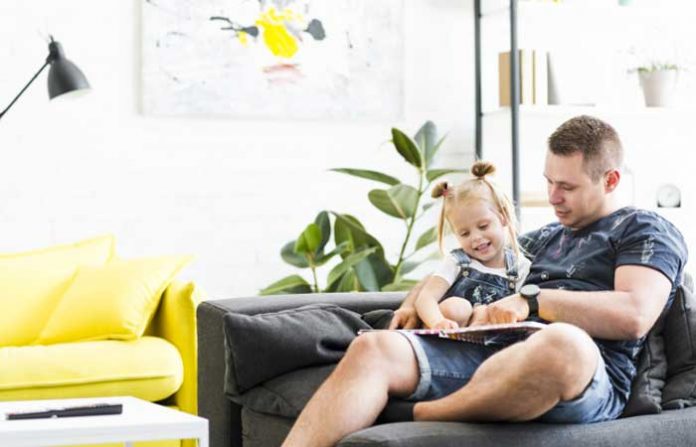 We hope you love the products we recommend! Just so you know, Men with Kids may collect a share of sales or other compensation from the links on this page.
All of us have classic books that we love from our childhood and it is only right we want to share them as bedtime stories with our own kids. However, you probably are not going to read a five-year-old To Kill a Mockingbird. That is something they should probably read on their own when they are older. As a Reading Specialist that has worked with several school districts, I like to think that I am up to date on most of the classics for children. Here is a list of books, some you may have heard about and others you haven't, that will be perfect to read to young kids that still enjoy a good bedtime story from their parents.
If you find your kids enjoy learning and reading with you, but you are running out of ideas? Then we highly recommend giving Maisonette and Put Me In The Story a look! They have a variety of educational books for all ages and areas of interest! With Maisonette's list of books along with Put Me In The Story, you are sure to never run out of books to read!
If you want to get more interactive with your kids at bedtime, here's the perfect list of riddles you can ask your kids.
Perfect Bedtime Stories for your kids
Charlotte's Web
The Cat in the Hat
If You Give a Mouse a Cookie
The Lion, The Witch, and The Wardrobe
Henry and Mudge
Charlie and the Chocolate Factory
Where The Wild Things Are
Nate the Great
Harry Potter
Charlotte's Web is one of those stories that will stick with you forever. Kids enjoy it now and will continue to like it as adults. Plus, after reading the book, the two of you can watch the cartoon movie of it that was made back in 1973. As you sit with your child, compare and contrast the movie with the book. This is a great comprehension strategy that they will need as they grow older.
How many of us learned how to read from our love of Dr. Seuss? And guess what: Your children will, too. Starting them off with The Cat in the Hat will be a good introduction to Seuss's style of writing and rhyming. After that, allow them to pick out the next Dr. Seuss book you will read to them. Remember that kids love to hear the same stories time after time, so reading them the same book over and over is actually a good thing. Plus, they will start recognizing the words, and soon, these will be in their sight words vocabulary as soon as they see the page as you are reading.
There are a series of these books, but I will always start off with this one. If You Give a Mouse a Cookie will demonstrate the cause and effect for even the youngest child. It shows them there are consequences for actions, even if they are humorous ones.
Long before Harry Potter ever came along, the series of Narnia books began in 1950. This magical and mystical world has been exciting kids for almost seven decades. After reading this, who hasn't thought that going into a dark closet or wardrobe could end up with us being in a different land?
5. Henry and Mudge
My students that were just learning how to read enjoyed Henry and Mudge, and it is easy to see why. Every child loves stories about a kid and their dog. There is a whole collection of Henry and Mudge books which makes perfect bedtime stories, and if used correctly, will teach them how to read as well. The number one indicator of academic success in school is the child's ability to read early on. Your child will savor every word of Henry and Mudge.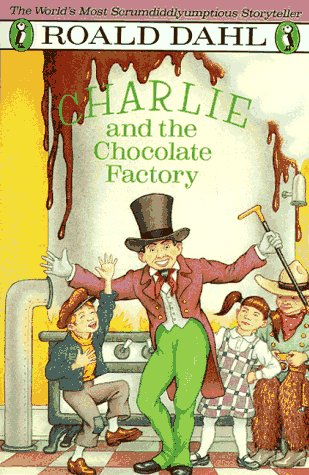 Another book that you can compare and contrast a film with, Charlie and the Chocolate Factory, is a timeless classic written by Roald Dahl. In fact, Dahl has written several classics with The BFG, James and the Giant Peach, Matilda, and The Witches only being a few of them. He is often a favorite author of kids in the second to fourth grades.
It is hard to believe that Where the Wild Things Are is over 50 years old now. This bedtime story is a favorite of kids all around the world, plus all of them can identify with it. All kids get a bit rambunctious now and then, and the main character in this book is no different.
Nate the Great is an often forgotten series of books about a young boy going around and solving mysteries in his neighborhood. I had the entire set in my classroom and the students would argue when one of them had kept any one of the books for more than two days. They were all so excited to read them, and they didn't want to wait until the others had finished. One of the best bedtime stories.
9. Harry Potter
Kids and adults have been mesmerized with Harry Potter, as a bedtime story or not, ever since J. K. Rowling wrote the first book as a struggling unemployed writer. The magical world of Harry Potter continues making new fans to this day. As this series is composed of very large books, pick out a comfy spot at night as you read it to your child. The odds are that you may have to read the first one to them, but the rest they will fly through on their own.
And if you join amazon family you can get free two-day shipping on books! Which I highly recommend since we all know how quickly one can read through these books if you're reading every night!
If you find yourself quickly accumulating these books, try our Unlimited Amazon Kindle! You can get as many books as you like without having to worry about paper or even storage!