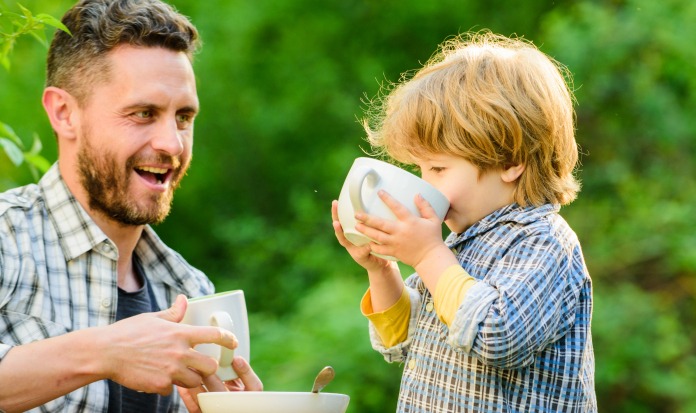 We hope you love the products we recommend! Just so you know, Men with Kids may collect a share of sales or other compensation from the links on this page.
Baby clothes are small and cute, but these essential toddler clothing items are just as adorable! As your little one enters this next chapter, you'll ideally want to stock up on these wardrobe must-haves. Toddler clothes may only fit for a few years, but there are some necessary items that will make this transition period easier.
5 Must-Have Essential Toddler Clothing Items
Besides clothing, it's also important to pay attention to your toddler's diet. Nurture Life has delicious home-cooked meals made just for toddlers. Plus, they're packed with vitamins, proteins, and nutritionally balanced ingredients to help them grow big and strong.
If you're happy to cook at home, then these toddler-approved meals can also be made in a pinch.
The transition from diapers to underwear is an exciting time for you and your toddler. But potty training is still a process, which means accidents can happen. That's where training pants come in. They feel and fit like underwear but can also absorb moisture in case of a small accident.
Eco-friendly training pants from Honest are some of the best on the market. They pull on and off (just like underwear) but come with liquid-locking cuffs to prevent leaks. With these pants, your little one can take a big step towards becoming fully potty trained.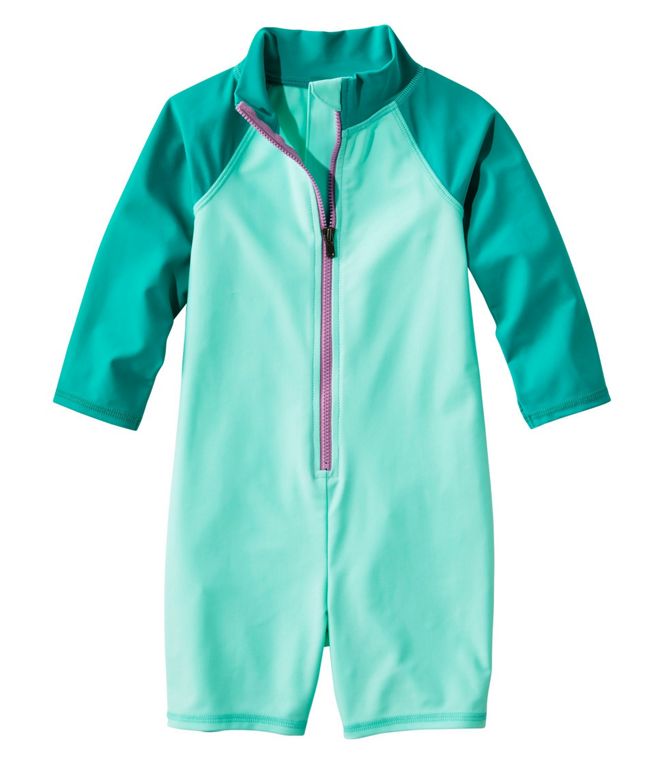 For the warmer weather, make sure kids have some good swimwear! For toddlers, it's extremely important they have swimwear that also protects them from the sun. So for this summer, make sure to grab them a bodysuit with UV protection. We recommend this suit from L.L. Bean, which also has tons of other great outdoor clothing essentials for kids!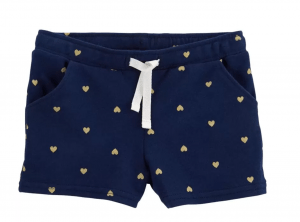 From backyard BBQs to neighborhood pool parties, pull-on shorts are a must for any toddler. While snaps and buckles can be too complicated, elastic waistbands are easy to take on and off. This is also helpful for teaching your child how to dress since they won't' have to fuss with how to secure them.
Carter's makes adorable patterned terry shorts for boys and girls. With summer just around the corner, we recommend stocking up on a few pairs. They're so comfy that your child will want to wear them all season long!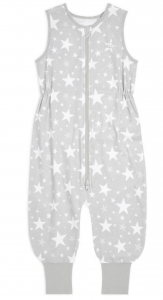 Sleepsacks, or wearable blankets, can make bedtime a breeze (especially for light sleepers). Loose blankets and sheets can be kicked off in the middle of the night. But sleepsacks guarantee that your little one stays warm and cozy the entire evening.
This sleepsack by HALO from Target is adjustable, so your child can wear it for an entire year. It's made with super-soft cotton and fleece and comes in a sleeveless design to prevent overheating. On colder days, you can slip it over their normal pajamas for extra comfort.
Got your eye on this season's hottest trends? Follow L.L Bean for the coolest stuff out there.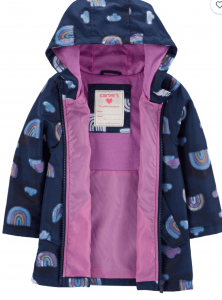 We all know how much kids love to play in puddles on a rainy day. For this reason, rain jackets are essential toddler clothing. Not only should the rain jacket be waterproof or water-resistant, but it should also be warm.
Girls will love this color-changing jacket. When it gets wet, the rainbows change from white to blue, purple, and orange! Plus, it's lined with a soft jersey to keep them warm even when it's cold outside. For boys, you can choose a similar style color-changing jacket but with sharks instead of rainbows.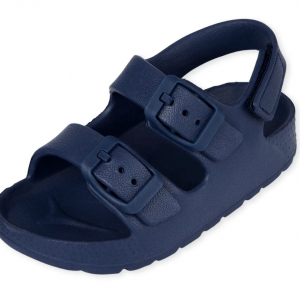 According to the American Academy of Pediatrics, toddlers should go barefoot as much as possible to build strength in their feet. However, they'll need a pair of shoes if they're spending time outside or going to daycare.
Ideally, you'll want a shoe that is sturdy but easy to get on and off. These sandals (for boys and for girls) from The Children's Place are made with polyurethane, so they're hard and durable. But they also have a Velcro ankle strap that can be slipped on in just a few seconds.
Keep in mind that toddlers can outgrow their shoes up to four times a year. Although it may be tempting to buy a larger size, their shoes need to be snug and fit. Support is extremely important when they're running all over the place!
More Toddler Tips
Shopping for essential toddler clothing doesn't have to be hard. However, it's important that your little one is prepared with the right clothes and accessories. After all, no one wants to deal with temper tantrums (they are called the terrible twos for a reason!).