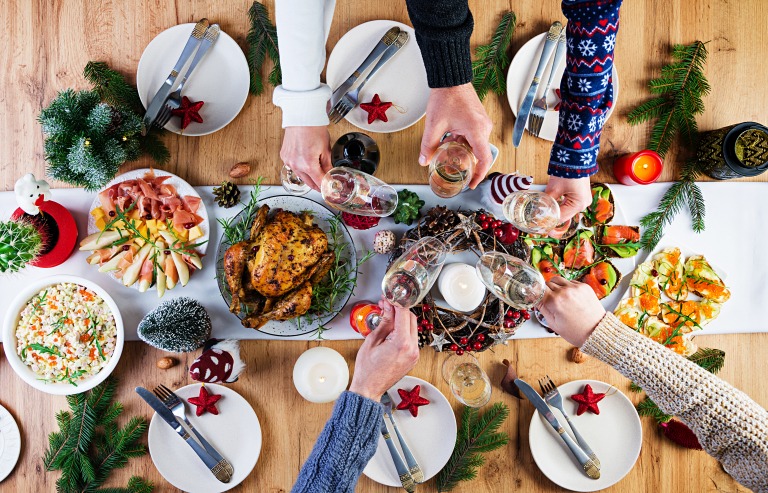 We hope you love the products we recommend! Just so you know, Men with Kids may collect a share of sales or other compensation from the links on this page.
They say that you can't please everybody, and planning family Christmas dinner ideas is no exception. From lifestyle choice diets to picky eaters, planning a meal for everybody to enjoy can be a tough proposition.
Christmas Dinner Ideas to Make for the Whole Family
Thankfully, with a bit of planning, it is possible to cater to the whole family this Christmas. Most importantly, you can do so without spending the whole day in the kitchen. Here's our guide to Christmas food ideas to satisfy every type of eater. 
Slow Roast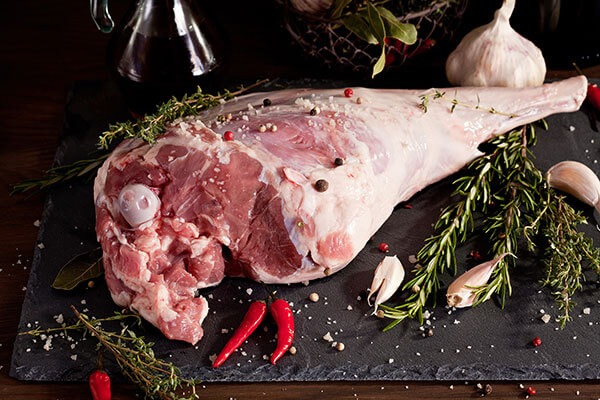 Roasting a turkey to perfection is a hassle that you just don't need. Especially if time is of the essence in a house of meat-eaters. We'll let you in on a secret: roasting is not the only way. Why not try a pork loin joint or leg of lamb instead? Simply pop it into the slow cooker for the allotted amount of time. That way, you have free time to take care of the rest of the meal and the family.  
Filet Mignon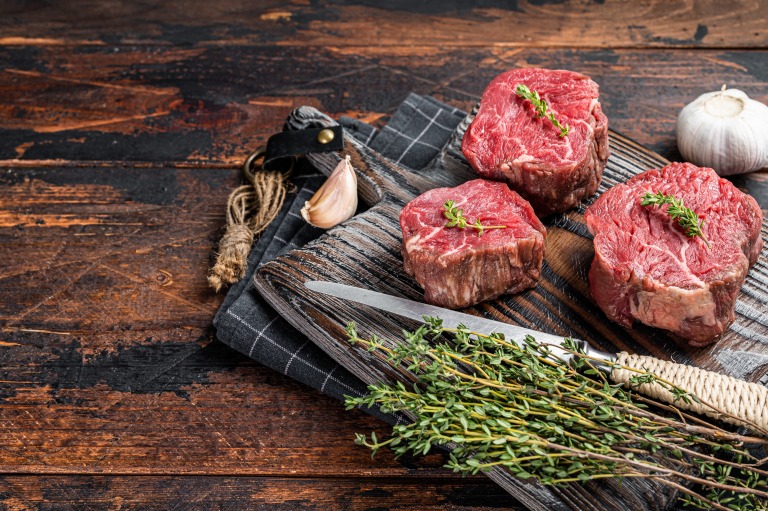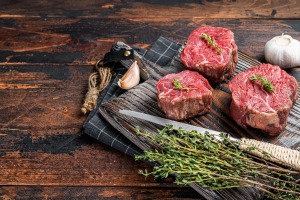 What's better than a juicy filet mignon with a side of rich Au Jus Sauce? This main dish is exactly what everyone will want when dinner rolls around. If you're having a house full of guests, you can even take a look at Omaha Steaks Christmas options! These dinner bundles are packed with something for everyone and will be a life-saver when planning your menu!
Salmon Filets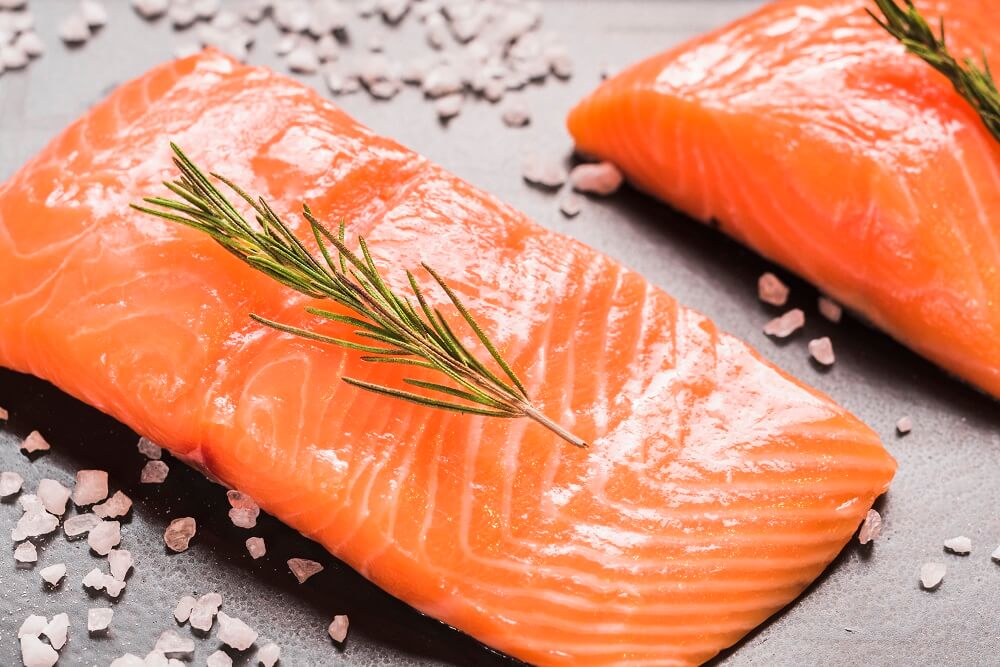 More and more people these days are choosing a pescatarian diet. Instead of the usual bird, serve up a whole salmon. Easy to prepare and roast, even the meat-eaters in your family will enjoy the change. Above all, you won't have to prepare two separate meals.  
Christmas Pizza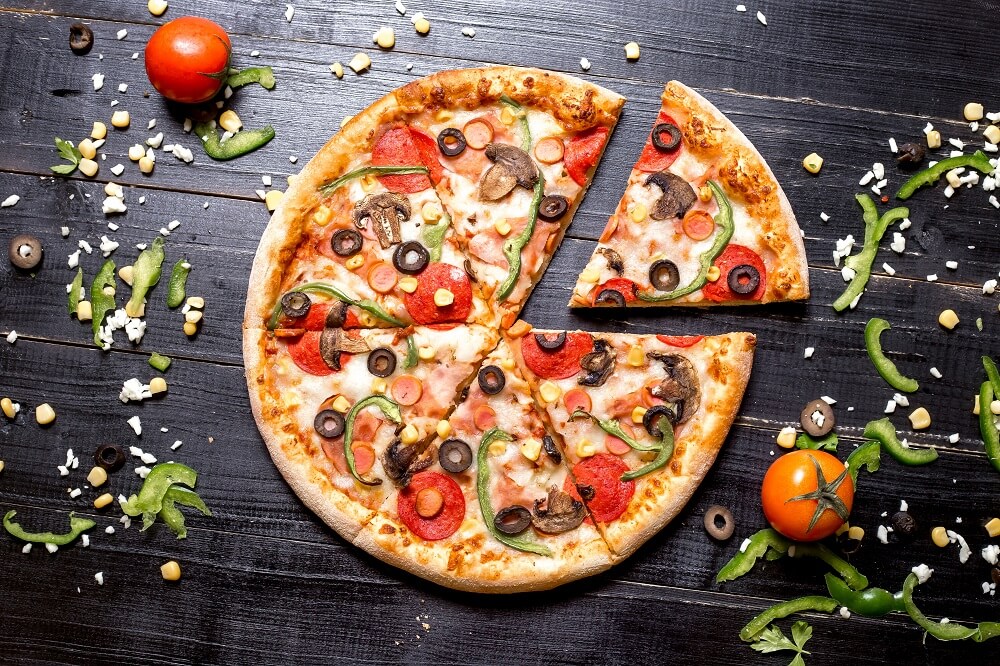 A common problem for Christmas chefs is picky eaters in the form of children. Thankfully, with this easy hack, you don't need to adapt your entire Christmas dinner plan to accommodate these VIP guests. 
Simply grab some ready-made pizza bases and some toppings, including lots of fresh vegetables, so that you can whip up easy homemade pizzas for the kids. Prepare these beforehand and just pop under the grill before serving. 
Appetizer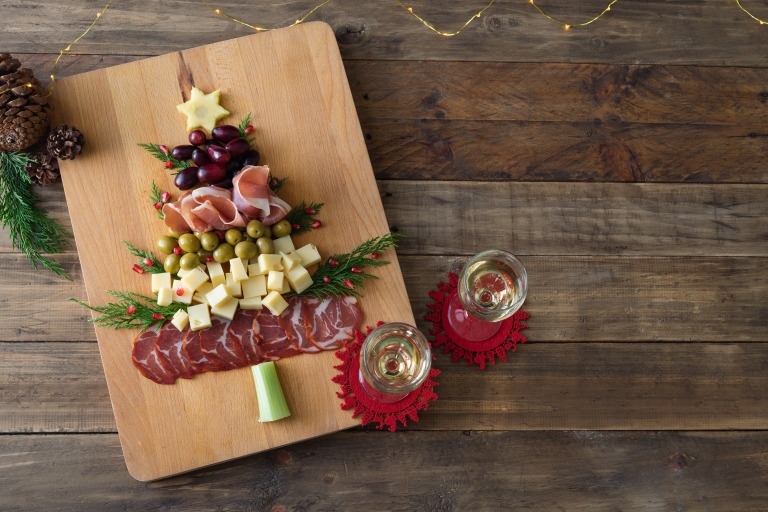 One tradition that my family has is to provide some appetizers while the meal is being cooked. It doesn't have to be a heavy offering. You just want some light fare to keep everyone out of the kitchen asking when dinner will be ready!
One of the most popular appetizers (and easy to find already packaged) is a charcuterie board. Fill it with different types of cheese, thin, cold meats, and some fruit or jam (my favorite is fig). Then, arrange crackers or bruschetta on your charcuterie board and you've got a fantastic appetizer put together in little to no time at all!
Side Dish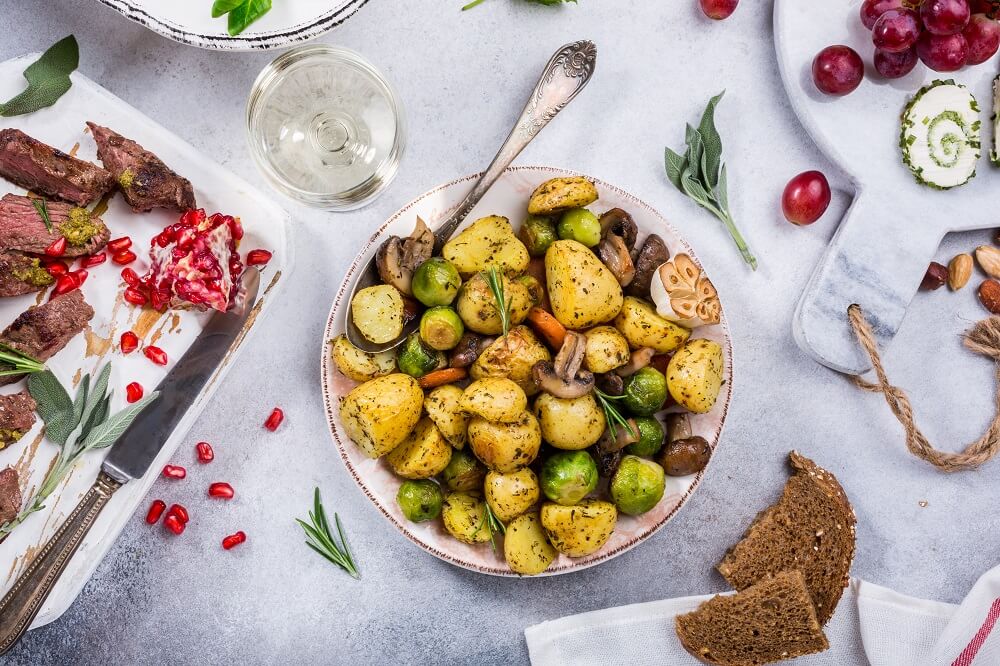 Whatever you're serving as your main course, the trick is to make sure that you have lots of sides to go with it just in case of super-picky eaters. To save time, prepare roast potatoes and vegetables the night before. If you're worried about running out of time, stuffing can be cooked in a slow cooker for an easy fix. Some more traditional sides include traditional ingredients like Brussels sprouts and apples, as they are versatile enough to be blended with other foods!
More Christmas Ideas
In an increasingly diverse world, it can be difficult to prepare a family meal to suit every taste without running out of time and space. Thankfully, with a bit of planning, you can make sure your Christmas food ideas are a hit with each and every guest this year.
Following these Christmas dinner ideas and planning ahead will allow you plenty of time to enjoy spending with your family. For ideas of what you can do over the Christmas holiday check out Christmas Activities to Bring Cheer to Your Winter. Enjoy your holiday!