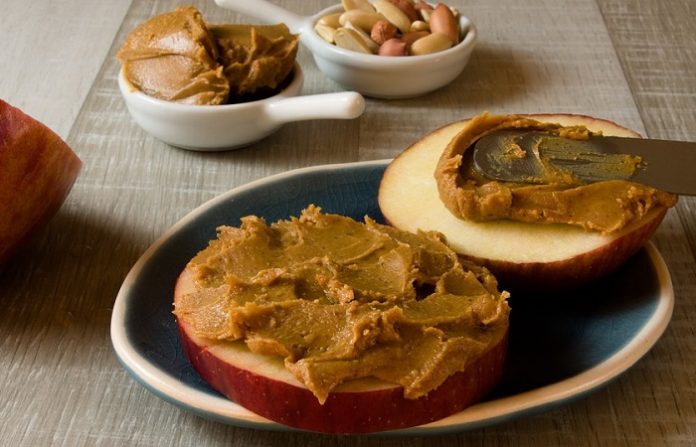 Team creamy or team crunchy? Whatever team you play for, I'm sure we can all agree that peanut butter is crazy delicious. Sure, eating a spoonful straight from the jar will satisfy your peanut butter cravings, but don't be fooled, peanut butter is a tasty ingredient that can be utilized in a range of healthy meals and snacks. Go get yourself a jar of your favorite peanut butter and get creative in the kitchen with these ideas and amazing peanut butter recipes. Enjoy!
1. Whip up some instant vegan-friendly ice cream
Chuck two frozen bananas into a food processor. Add two tablespoons of your favorite peanut butter. Add some jelly. Voila! Trust me, this ice cream recipe will have the vegan Gods singing.
2. Make a dip
Make a creamy and oh-so-delicious peanut butter dip with peanut butter, non-fat yogurt, honey and cinnamon. Dip in some crackers, celery, carrot sticks, apple or pear slices. Whatever your heart desires.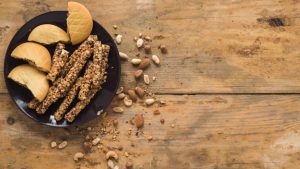 3. Peanut butter homemade energizers
Need a boost? Add some peanut butter to bind together your homemade energy bars. Delicious and healthy.
4. Peanut butter jelly time
PB&J anyone? The classic PB&J sandwich never gets old.
5. Swirl peanut butter into pancake batter
For sweet peanut butter breakky goodness, add some peanut butter to your pancake batter mix. You won't be sorry.
6. Plain old s'mores? Nope, nutter butter s'mores
Take s'mores. Ditch the chocolate (or don't, your choice). Smother them in a layer of peanut butter. Perfect for camping, or a night on the couch binge watching your favorite Hulu series.
Give your next brownie batch an artisanal touch and swirl peanut butter into your mixture to create a dreamy marble effect. These will look so beautiful, you won't even want to eat them. But make sure you do. They're delicious.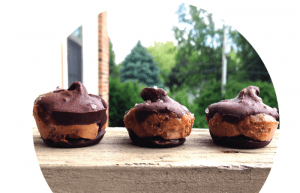 Homemade Reese's Peanut Butter Cups
Craving peanut butter cups? No need to run to the store for that chocolate and peanut buttery goodness when you can whip up Reese's peanut butter cups in your very own kitchen.
What You'll Need:
Chocolate
What To Do:
Step 1 – Firstly, mix all of your ingredients for the peanut butter mixture until they're well combined. Chill until required.
Step 2 – Then, melt the chocolate and oil together over low heat, making sure to stir it often.
Step 3 – Line muffin tins with the paper muffin cups.
Step 4 – Once the chocolate has melted, use a spoon to spread some chocolate in the bottom of each cup, using only enough to cover the bottom.
Step 5 – Then, form the peanut butter mixture into patties big enough to cover the chocolate base. Place in muffin cups.
Step 6 – Then, pour chocolate over the peanut butter, just enough to cover the peanut butter mixture.
Step 7 – Refrigerate to chill for at least 20 minutes.
HELPFUL NOTE:
I use canola or other flavorless oil for the chocolate.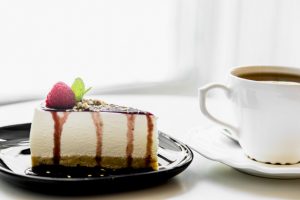 Peanut Butter Cheesecake with Fudge Sauce
Love cheesecake, peanut butter and fudge sauce? This will be your new favorite decadent treat.
What You'll Need:
Fudge Sauce
What To Do:
Step 1 – Firstly, in a large bowl, combine biscuits and melted butter. Press into a greased and lined springform pan.
Step 2 – Bake at 180C for 3-5 minutes. Allow it to cool.
Step 3 – Heat peanut butter in microwave and pour over your base, set aside for later.
Step 4 – In a large bowl, beat cream cheese and sugar until smooth, then add sour cream, vanilla and eggs. Beat well.
Step 5 – Pour into your crumb base and bake at 165C for 50 minutes, or until center has set. Cool on rack for 1 hour.
For the fudge sauce:
Step 6 – While cheesecake is cooling, melt chocolate with condensed milk in microwave in 1 minute increments, and stir until smooth.
Step 7 – Then, pour fudge sauce over cheesecake and refrigerate overnight. And there you have it. Enjoy.
Now that you have all the peanut butter treats and snacks in one place, time to get cooking or shall we say baking? Hope you enjoyed these peanut butter recipes!
If you're into other recipes that include peanut butter or just want a few more high protein snacks, we have a few here. They are also low in carbs! Give them a look.
Lastly, if you want to do more baking, we have a great brownies recipes that is also filled with protein and extremely easy to make!