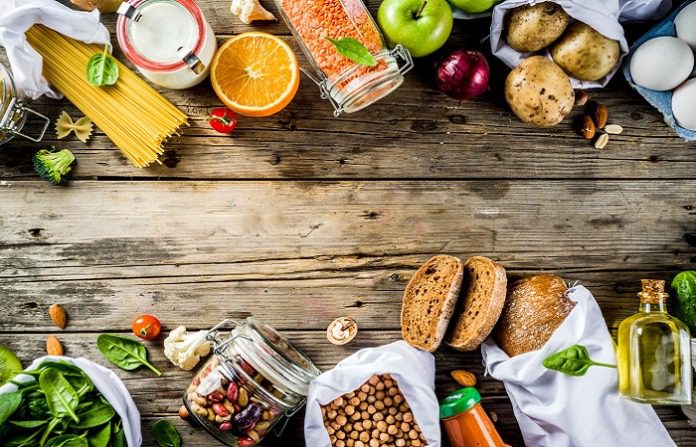 We hope you love the products we recommend! Just so you know, Men with Kids may collect a share of sales or other compensation from the links on this page.
Need some help with finding the best places to grocery shop? Well, whether you and your family are on a health kick or are looking for the best bargains and deals, we've got you covered!  Keep on reading to uncover the best places to shop for food and best online subscription boxes that will get you all the food you need.
Before we begin the list, we want to note that Lobster Anywhere delivers fresh seafood straight to your doorstep. Because Lobster Anywhere isn't a store or a subscription service, they aren't on our list below, but check them out here to see what's in store.
Best Place to Shop for Food Through Online Subscriptions or Services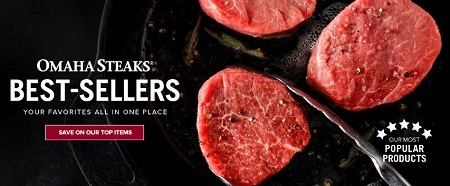 Omaha Steaks basically has it all. They have a variety of products ranging from, Steaks, Meats, BBQ, Seafood, Meals, Side dishes, Starters, Wines and a even Dessert! When we said they have it all, we meant it! They don't only sell high quality hand cut steaks, but they also ship it right to your door for free! I mean what else could you ask for! All you do is go to their site, pick your favorite cuts, maybe grab a bottle of wine and checkout. If you are in need of a quick delivery, Omaha Steaks is able to do that too with quick-ship!
If you are looking for other meat options, besides Omaha Steak, you can check out Snake River Farms, they sustainably sourced, quality driven meat!
Want to grill up some meats, check out Traeger for the perfect wood-fire grill!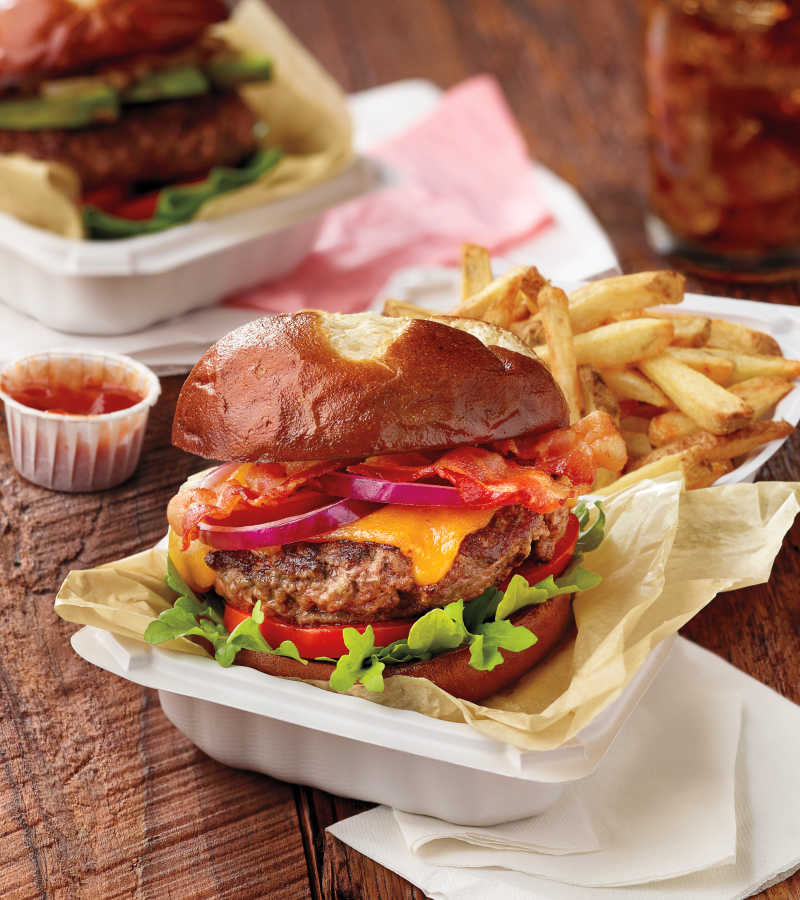 GrubHub is one of the many most known food delivery apps out on the market. You can order food right on their website or app and get it delivered right to your door. GrubHub has a variety of local restaurants you can choose from, plus they have perks for ordering with them, they offer deals and restaurant rewards that can save you up to $100. Order with them today and support local businesses.
Staying in for the day, perhaps too busy to cook or looking for something different. DoorDash is your answer. They even offer a $0 delivery fee for first time customers. You can order straight from your phone or computer and have your fresh food delivered right to your door. Give their site a look and order yourself some tasty lunch.
Looking to become a DoorDash driver, sign up here today!
With Freshly, you can shop for food online, you just simply choose between 4, 6, 9, or 12 meals starting at $49.99 a week. With a Freshly subscription box, you'll receive chef prepared, healthy gourmet meals delivered to your doorstep weekly. And, the best part about it is that Freshly only uses the freshest of ingredients with no refined sugar, no gluten, and no artificial ingredients. Plus, as an added bonus, these meals are delivered fresh, never frozen.
Looking for some vegan food delivery options? Purple Carrot is the way to go! They have an amazing selection of meals weekly! Plus a few tasty treats to add to any box!
Lets just say breakfast is the most important meal of the day and I mean who doesn't love bake goods or pancakes? Bakerly provides tasty pancakes and baked goods that can be shipped right to your door. They even have tasty Crapes, common, there is no way anyone can resist crepes for breakfast!
6. Wild Alaskan Company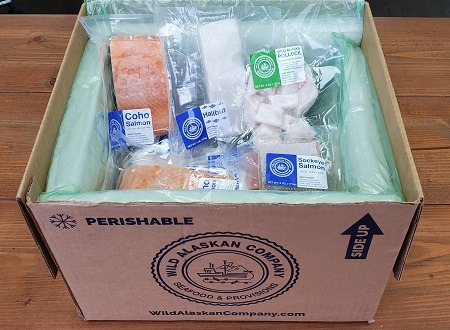 The Wild Alaskan Company is a wild-caught, sustainable seafood delivery service founded by a member of a third-generation Alaskan fishing family. The company's mission is to make trustworthy, sustainable fish (salmon, halibut, cod, and more) convenient to access. It operates on a monthly membership model, in which you can get to choose a subscription box of either 12 pieces of fish for $132/month or 24 pieces of fish for $240/month.
Oh and use PROMO CODE: TRENDY15 at checkout for $15 off your Wild Alaskan Box!
You can check out a full review and un-boxing here!

People choosing to live a vegan/vegetarian lifestyle will love the Sun Basket subscription box! Whilst it's not an entirely vegetarian service, Sun Basket offers a huge variety of quick to make and delicious plant-based meals that will satisfy vegetarians and omnivores alike. A lot of their ingredients are organic, and their recipes are some of the fastest tried and tested!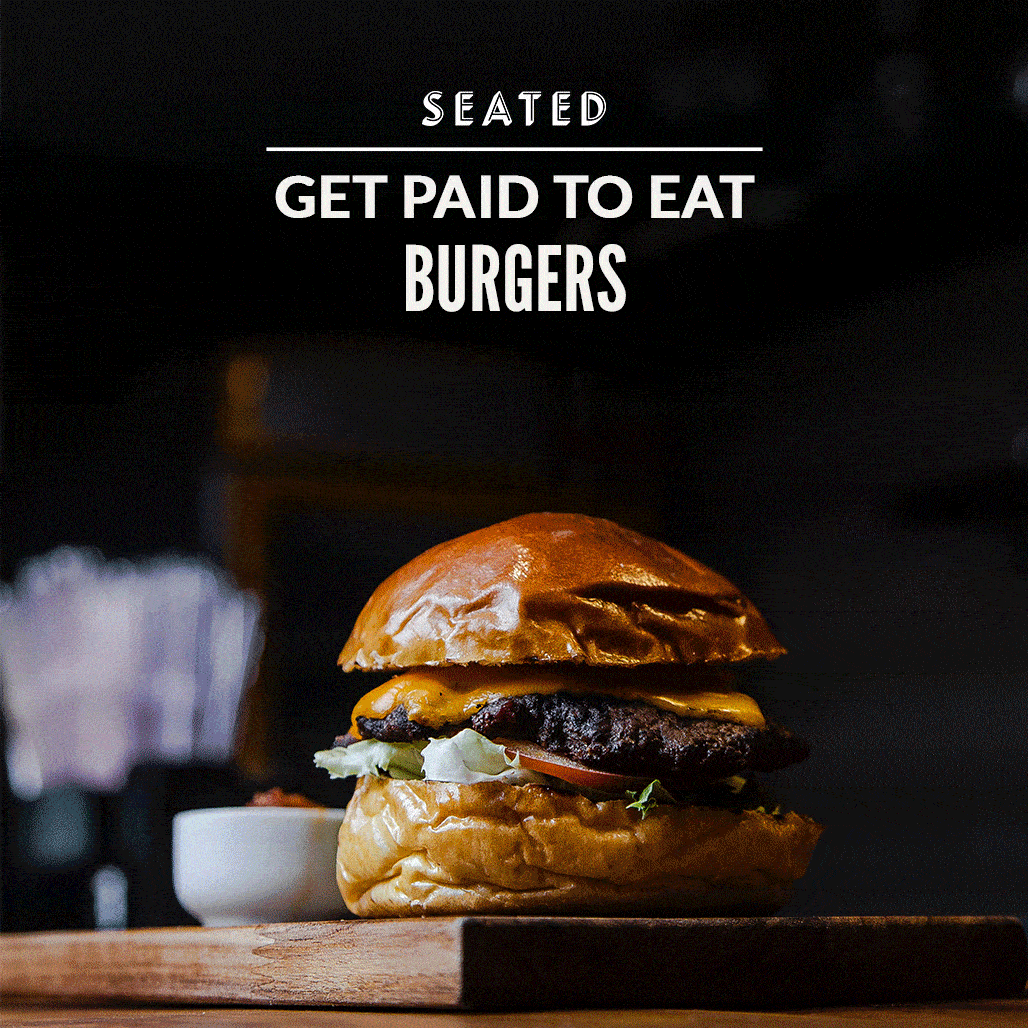 Trying to eat more veggies, Farm Fresh To You subscription box will help you do just that. They are a vegetable and fruit delivery box that provides you with seasonal fresh vegetables and fruits! You can choose the frequency of deliveries (weekly, every other week, every 3 weeks or every 4 weeks) as well as where you want it to be delivered, to your office or your home. All you have to do is pick your box style, customize your produce, add farm products if you would like and it will be waiting for you right by your door when you get home. As for pricing, prices vary from $26-$58 depending on the size box you choose. If you're a veggies lover or want to become a veggie lover, you should definitely test them out!
I guess you can same meat is a hot commodity now a days. Crowd Cow has every meat you can imagine. They not only do they have everything, they are also known for their high quality meats! Crowd Cow is a subscription based box that allows you to choose a Custom Box, Steak Lovers Box and Japanese Wagyu Box. Yes we said it, they even have Wagyu! You can also have it shipped right to your door, in fact they have free shipping.
With a $4 delivery fee for non-members and memberships with an optional free delivery on all orders over $35 for $99/year or $10/month, Instacart is climbing the ranks. Instacart is a grocery delivery service where personal shoppers hand-pick your items from the store and then deliver them to your door. Depending on where you're located, you can get same-day delivery (sometimes in as little as an hour!) from a wide-range of stores in your area. Shopping for food is easy as you can shop straight from the app or directly from the website. The only downside to Instacart is that to find out if delivery is currently available in your town you need to go through their flow of entering your email address, phone number, and a physical address. We hope this helps you decide if Instacart is for you.
Looking to earn some extra money during this time? Becoming an Instacart Shopper is a simple, yet great way to earn money. Plus you get to choose your hours, it doesn't get much better then that!
Gobble is a great service where you choose your meals every week. It's a simple food delivery method. They prepare the ingredients for your meal materials and ship it right to your door! The best thing is that all the meals can be made in 15 minutes. If you're a busy parent and cooking for 40 minutes is just not do-able, Gobble is your answer!
FreshDirect is an online marketplace offering subscription boxes with over 3,000 healthy, natural products. With FreshDirect, you can join for free for 30 days, and then pay $59.95 for your membership for the full year. Score!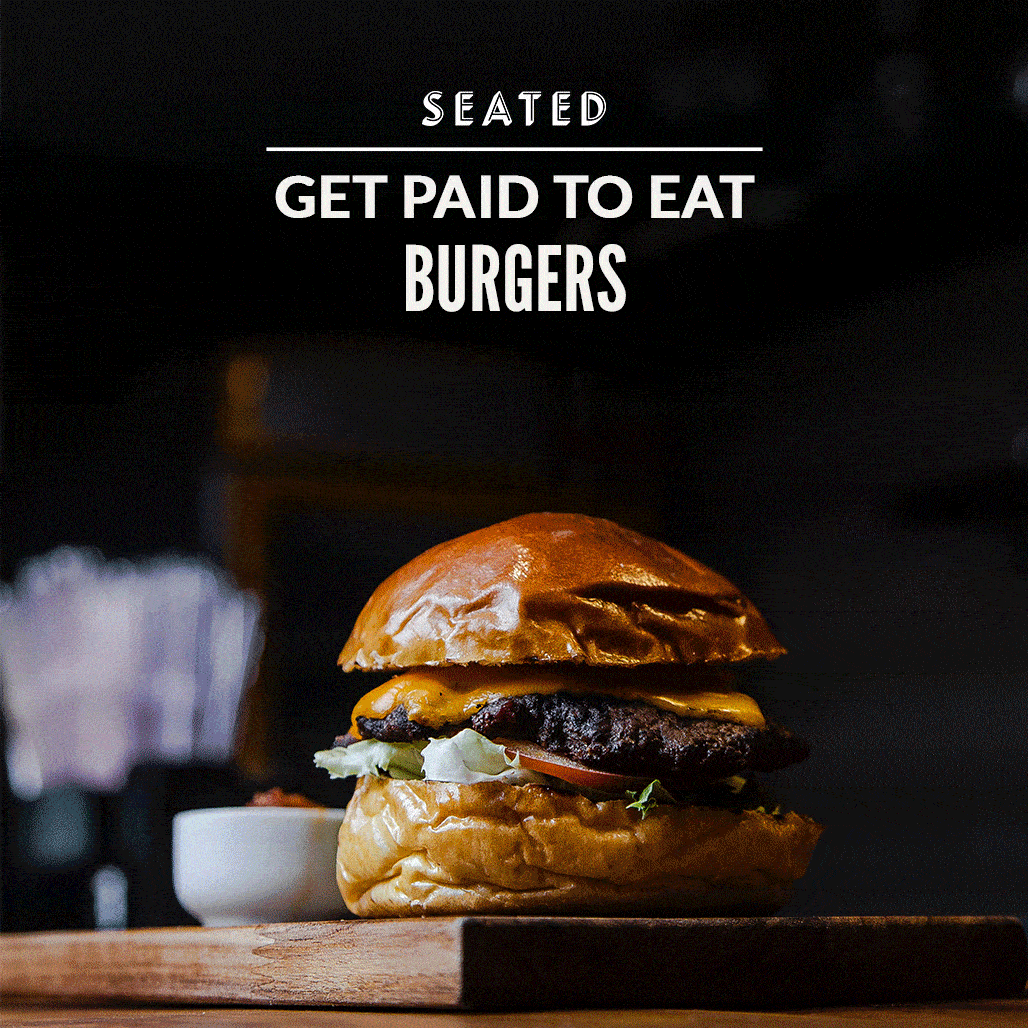 Best Places to Shop for Organic Food
13. Amazon Whole Foods Market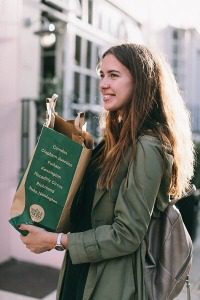 Whether you're after organic laundry detergent, organic vegetables or even organic pepper, Whole Foods Market has you set when it comes to grocery shopping! Moreover, Prime memberships offer plenty of benefits including an extra 10 percent off of items already on sale, ongoing weekly discounts, free 2-hour delivery (in select cities) and much more.
On a side note if you are looking for food delivery that is more tailored to your diet, check out Hungryroot. Hungryroot will stock your fridge with groceries weekly based on your food profile! Weather you're a picky eater or have dietary restrictions, Hungryroot can help you with anything! No need to even leave your house, they will ship right to your door!
Best Place to Shop for Food In Bulk
Target is an awesome place to shop for food in bulk and hey, you can even make your grocery list directly on the app! If you make your grocery list on the Target app, you'll also get to use a savings tool called Cartwheel. This allows you to add items to your list and see savings offers on similar items. For example, if you add chocolate bars to your list, you'll see deals on various types of chocolate bars. To start saving, simply select the "For You" category to scroll through the deals on items you may have bought in the past and you know you purchase often, so you can save more when you shop for food.
15. Costco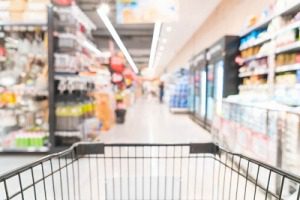 Costco is famous for its bulk products and huge savings when it comes to grocery shopping, however it is a members-only store that costs at least $60 a year to join. Sites and apps like Instacart and Google Express have also made it easier to shop at Costco without a membership.

Another great way to shop for a large quantity of items is online at Boxed. Boxed is a no-membership service that offers cost-saving items in bulk, delivered to your door! Save the hassle of spending more time than expected at big-box stores and order your items in the comfort of your own home.
Best Place to Shop for Baby Food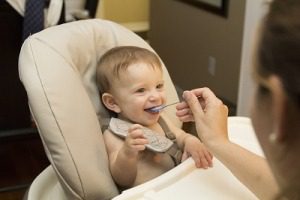 Yumi provides you with fresh, organic and nutritious baby food delivered directly to your home every week. Farm to face, their recipes have your child's needs in mind. They have multiple membership options, with prices starting at $35/week.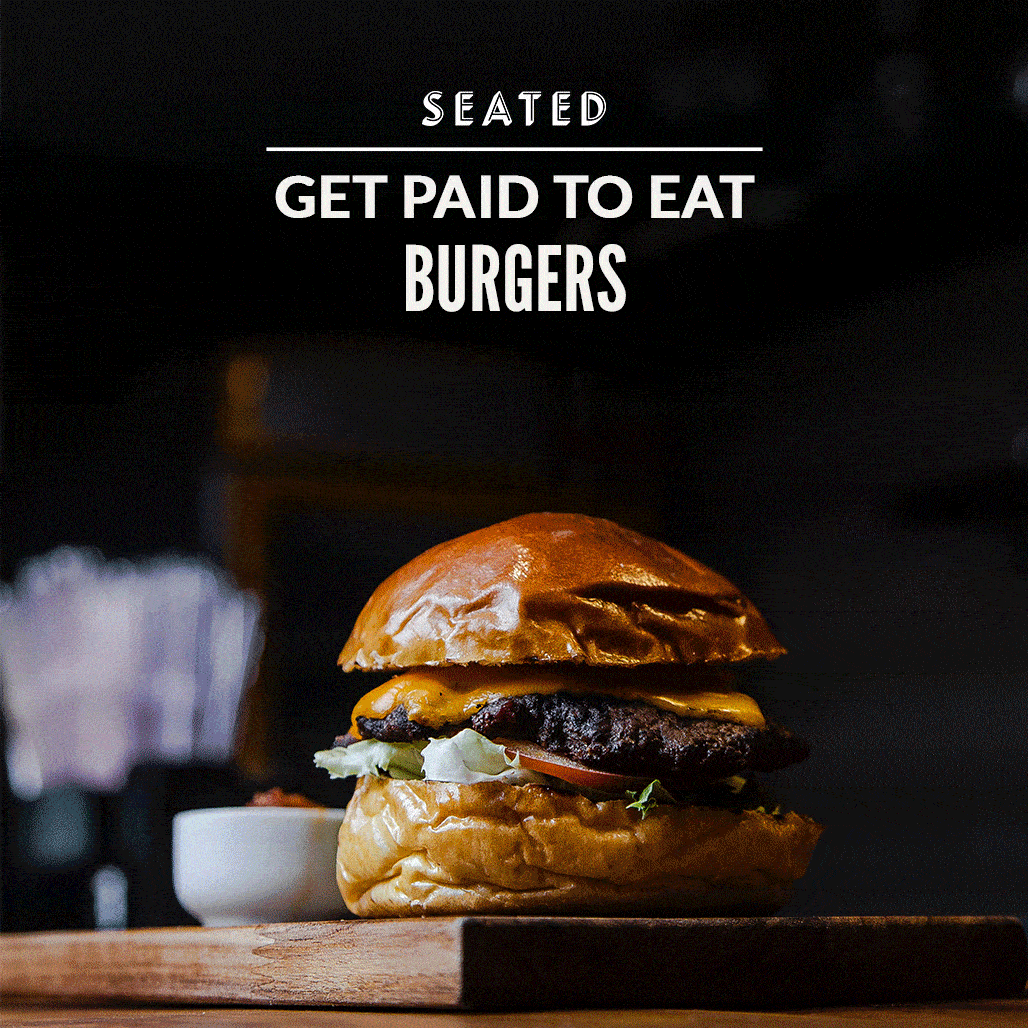 If you are new to cooking, we absolutely recommend checking out Sur La Table, all of their kitchenware is top notch! Moreover, they also have cooking classes, which are great for those learning to cook. Check out Groupon for Sur La Table cooking class discounts!
We hope you enjoyed reading our article on the best places to shop for food! Want to be healthier? Start by getting healthier ingredients! Check out our article on the ten best protein heavy foods for some guidance.
If you are looking for some healthy recipes to go along with your groceries, check out our meal ideas that pair well with rice article. In addition, we also have some great cheap and healthy breakfast sandwich recipes!