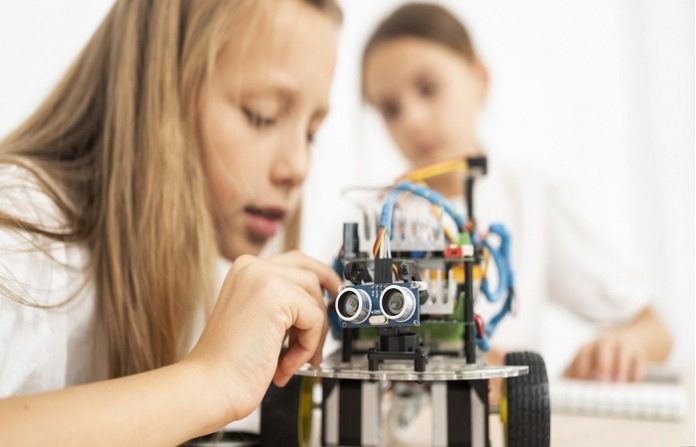 We hope you love the products we recommend! Just so you know, Men with Kids may collect a share of sales or other compensation from the links on this page.
With many people spending more time at home, it can be difficult to keep coming up with activities for kids during the weekend, let alone the entire Spring Break. A huge number of parents will already be sick of hearing the words 'I'm bored', and will be dreading the forthcoming break. However, help is at hand. DIY science experiments are a great way of introducing fun activities to children while sneaking in a bit of STEM education. The following guide to the best DIY science experiments to do with kids will set you on the right path.
But before getting into it, for those of you who don't have time to plan science experiments for your kids each day, take a look at Toynk Toys for great toys and games to use in collaboration with these DIY science experiments!
Get kitted out

With so much going on at the moment, you may find that you'd like to start simple – we hear you! Perfect for preschoolers and kindergarten-age children, the Science Laboratory Experiment Kit is jam-packed full of simple but engaging experiments to fire your child's imagination and foster a love of learning that will last a lifetime. For the budding scientist, a reading board is a great investment for holding books and making notes.
The game's afoot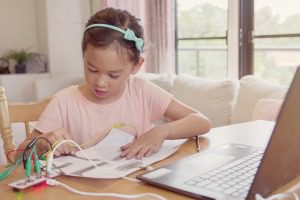 There's no better way to foster an interest in science than showing your child how to make his or her very own game. Codakid's online course is suitable for even very young children and will take your child through the process of creating their own 2D game from the ground up using scientific processes and logic.
Lava Lamp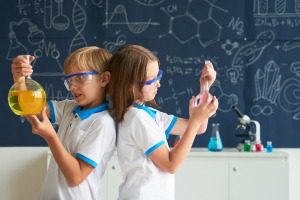 A favorite with kids of all ages, not only is this a fun experiment but at the end, your child will have a cool lamp for his or her room. You'll need:
A clean, empty plastic bottle with smooth sides
Water
Vegetable or baby oil
Fizzing tablets such as vitamins or Alka seltzer
How it's done:
Pour the oil into the bottle until it is almost full
Wait for the oil and water to separate
Add a few drops of your chosen food coloring
Break the fizzy tablet in half and drop half into the bottle
That's it! Complete the effect by placing a flashlight or other light behind the lamp.  Turn off the lights and add the second half of your fizzy tablet. This one is great fun and is a great lesson on the elements as you explain to your child that the oil floats because it is lighter than water – and that the gas released from the fizzy tablet is lighter than both.
Mad about science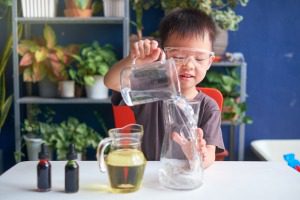 Your own mini mad scientist will love the Mad Science Box Sensory Slime Monsters experiment. Even better, this one is super simple – all you'll need is clear glue, liquid starch, clear glue, glitter, red and blue food coloring, a bowl and spatula and lots of googly eyes in different sizes. Here's how it's done:
Pour the clear glue into a bowl and add your chosen food coloring
Sprinkle in some glitter
Mix your liquid starch into the bowl one tablespoon at a time until goopy
Knead the mixture (top tip, the stiffer the mixture, the less messy your slime will be
Add some googly eyes
It's that simple!
Get hands-on experiments, VR lessons, and live chemistry classes with science teachers in one subscription. MEL Science is breaking the stereotype that science is boring, difficult, and only for certain types of people. Get your subscription now!
It can be tricky to convince your child to become passionate about science, but by trying these easy experiments which you and your child can do together, you can go a long way to sparking an interest which, in time, might just turn into a great career for your kid. At the very least, you can expect it to pass some time in a fun way and probably even result in better grades in science class! Do check out these activities to keep your kids busy!