We hope you love the products we recommend! Just so you know, Men with Kids may collect a share of sales or other compensation from the links on this page.
The strengths and weaknesses interview question can be a real challenge. How are you supposed to talk about your weaknesses in a hiring process where you're required to show your best qualities? 
An average job offer attracts more than 250 resumes. As a result, the competition is higher than ever, and there's no room for mistakes. However, as with all things in life, every obstacle is a hidden opportunity to display skills, capabilities, and past experiences. You just need self-awareness and a little preparation to nail this interview question. 
How Do I Answer the Strengths and Weaknesses Interview Question?
The general idea is to focus on weaknesses that still communicate strength. So basically, cover the dust under the carpet to show your recruiter that you're flexible enough to know where opportunities lie. Use ZipRecruiter's industry-leading technology to spot relevant job opportunities near you and shortcut your way to success.
Why Do Recruiters Ask These Interview Questions?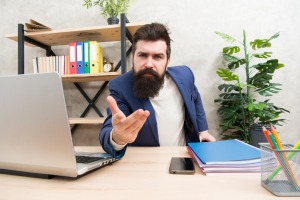 Before we jump on how to approach this question, you must understand why recruiters care to know the answer in the first place. If you're a young professional applying to job opportunities through ZipRecruiter or elsewhere, you might get the impression that recruiters are mean, trying to make you feel awkward. Well, that's not the case.
Most often than not, what employers look for in future employees are not the answers they give to interview questions but the way they answer them. Of course, most recruiters won't remember the answers of 250 candidates per job offer. But they will remember that candidate X has self-awareness, is honest, and is open to constructive criticism.
These are all qualities recruiters are looking for to get to know you more as a person rather than just a robot doing its work. A corporate environment is a diverse space of different personalities working for a shared goal. So, professionals must be mature enough to maintain a working space of collaboration and productivity.
Tips for Tough Interview Questions
Now that we've cleared this up, let's move on to the actual tips on how to answer the strengths and weaknesses interview question:
1. Be genuine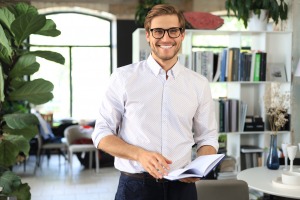 No one likes exaggerated or calculated answers. At the very least, they portray a candidate who doesn't own their value or know themselves. Additionally, hiring managers value honesty and authenticity. So show that you're aware of what strengths you bring to the table and what weaknesses you need to work on.
2. Share an experience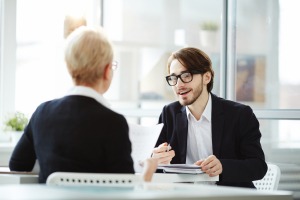 Storytelling is your best ally. Humans tend to visualize concepts better when backed up with stories or relevant examples. So, if you have an experience where your strengths saved the day or your weaknesses held you back, share it. It will only make you rememberable and show that you pay attention to detail. For example, a challenge professionals might be facing today is working from home with kids while being productive. That's a whole new level of skills required.
3. Tie your experience with a skill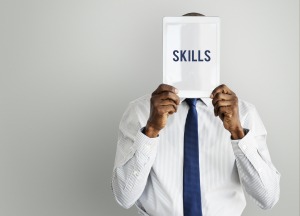 After you've described your experience, make sure to tie it with a skill you conquered, a lesson you learned, or how you've grown out of your disadvantage. This is a turning point, as it will make or break your final verdict. This is your chance to portray excellent qualities that helped you hit your goals and deliver professional work. Use ZipRecruiter's blog to get insights into portraying your skills, what recruiters value, and what you can expect in an interview.
4. Think quality, not quantity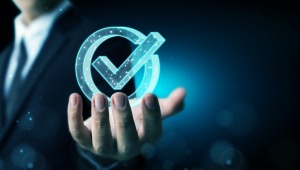 You don't need to say a lot to impress. Keep it short and narrow it down to one or two strengths and weaknesses if the interviewer didn't specify. Follow the problem-solution-insight schema we described, and the outcomes will be rewarding.
5. Don't panic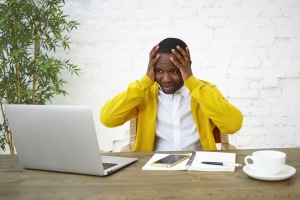 Although easier said than done, there's no need to stress out if you've made your preparation beforehand. The strengths and weaknesses interview question is a standard one that you can prepare for from the comfort of your home at your own pace. 
Examples of strengths and weaknesses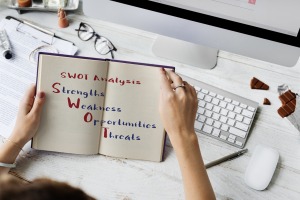 Let's share an example to make things easier for you. Here is a possible answer to the interview question:
"My greatest weakness is that I find it hard to let go of a project after it's completed. My attention to detail (strength) always keeps me occupied on what could have been better and what I could improve. For example, we completed our spring marketing campaign in my previous job position. Yet, I couldn't deliver it without over-criticizing our work and what we could improve. As a result, we were running a bit late with our deadlines. To avoid getting caught up in similar situations, I established a small routine. I now give myself up to 3 revisions for every project before delivering it. This helps me avoid last-minute changes or timeline risks."
Speed Up Hiring
An interview can be a quite stressful, nerve-racking process that requires candidates to step out of their comfort zone. The strengths and weaknesses interview question is nothing more than a recruiter's effort to get to know you as a person and see your levels of self-awareness and professionalism.
Prepare your answers beforehand, use storytelling, transform your weaknesses into strengths, and you'll be good to go. Use a platform like ZipRecruiter to get easily matched with the best recruiters for your industry and speed up your hiring process.