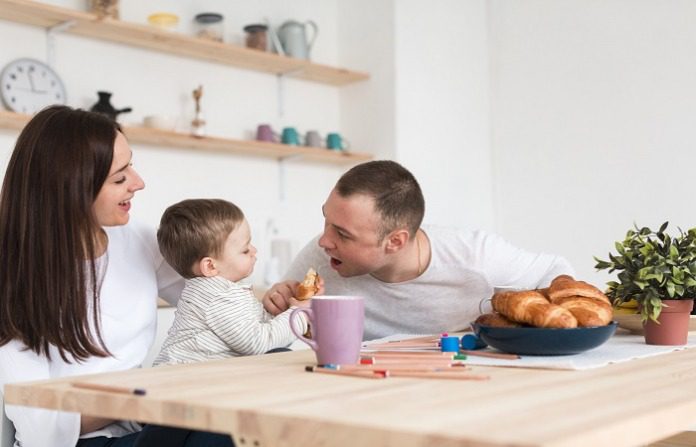 We hope you love the products we recommend! Just so you know, Men with Kids may collect a share of sales or other compensation from the links on this page.
Every parent knows that finding nutritious meals for their kids is easier said than done. Finding kid-friendly meals for picky eaters can take a lot of time and effort, which is difficult to balance with all of your other responsibilities. Luckily, there are a handful of services that offer kid dinner ideas for picky eaters so that you can save valuable time and energy. Below, we'll go over some of our favorite places to find meals that you and your kid will enjoy together.
On a side note, if you're looking for great activities for your kids check out Step2. Step2 is one to take note of for games your kids can do in the backyard! Or, tell them some of these facts that are so baffling, they seem false!
9 Places to Find Kid Friendly Meals for Picky Eaters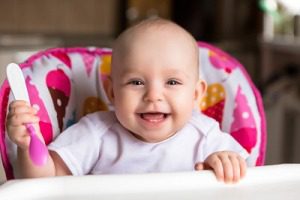 First we have, Little Spoon. Little Spoon uses fresh, organic ingredients to ship super nutritious pureed baby food right to your doorstep. You can see exactly what your baby is taking in based on the tiny ingredient list printed on every package container. Best of all, the handy to-go containers are perfect for parents who frequently travel with their young babies.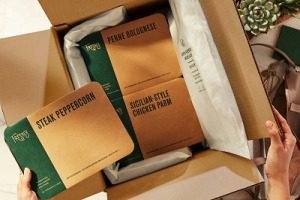 Second, we have Freshly! Freshly is a service that sends microwavable foods to your doorstep made out of fresh, nutritious ingredients. Saving time and finding kid-friendly meals for picky eaters has never been easier! You and your kid can enjoy picking out the meals together online before placing your order. Plus, they are super portable, so your kids can take these full meals with them to school.
Or you can check out Top Chef Meals that are customizable and can be delivered to your door and ready to eat in under 3 minutes!

We found a great review of Freshly here!
If your kiddos love meat, we highly recommend checking out Omaha Steaks and Mr. Steak! They have a variety of meat selections your kiddos are bound to find something they like!
3. Raised Real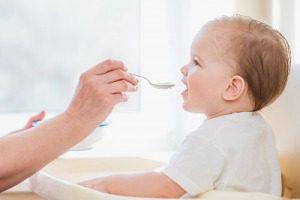 If you have a young baby or toddler at home, you know how difficult it can be to find kid-friendly meals for picky eaters. Raised Real sends fresh, all-natural meals to your doorstep made entirely out of whole foods. Best of all, each meal can be served raw, pureed, or mashed to give your kid a variety or assist in teeth training.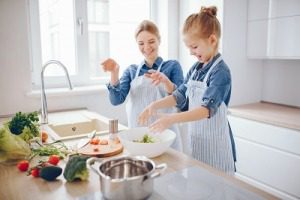 Gobble is one of the best ways to utilize recipes for picky eaters. The fresh food service sends curating meal boxes to your doorstep— with all of the prep work out of the way. In addition, you and your kids can pick out the meal together and follow along using the embedded recipe card to prepare a delicious, nutritious meal within 15-minutes. Your kid is sure to love all of Gobble's delicious options and will enjoy assembling dinner right by your side.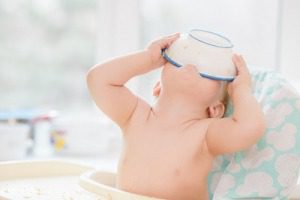 Yumi delivers fresh, organic baby food right to your doorstep providing you with kid-friendly meals for picky eaters. Each food puree comes in a safe, small jar perfect for tiny hands. Plus, Yumi allows your child to grow with their food with a number of food tier options as well as a line of solid foods to facilitate proper teeth development.
You can find a great review of Yumi here!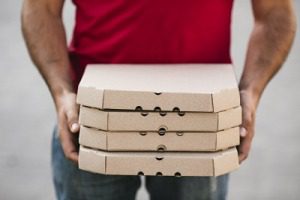 Every busy parent knows that crafting kid-friendly meals for picky eaters isn't always doable. Luckily, delivery services like DoorDash allow you to choose food from some of your favorite restaurants and have them delivered right to your door. So, you and your kid can pick out a favorite meal for a special night-in.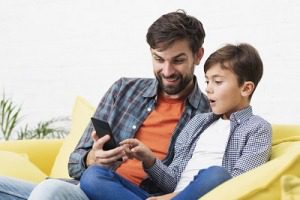 As a busy parent, sometimes you simply don't have time to run out to the grocery store for food. Luckily, services like Postmates can deliver groceries from your favorite store right to your door. You can also use the service to deliver food from your favorite local restaurant.
8. Blue Apron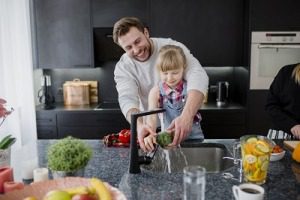 Next, Blue Apron is a great choice for parents who struggle to make kid-friendly meals for picky eaters. The meal service delivers delicious dishes like French Bread Pizzas and seared steaks directly to your kitchen. Everything is properly measured out and prepped. All you have to do is enjoy cooking the meal together with your family.
9. Yumble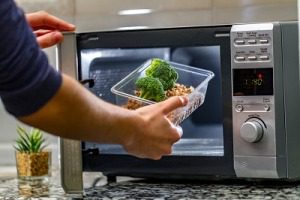 Yumble is one of the only meal services specifically designed to feed picky kids! This subscription will send ready-to-eat kids' meals directly to your doorstep. Simply pop the nutritious food in the microwave, and your kid's dream meal is ready for consumption. Your kids can also take the food with them to school for hassle-free lunches on the go.
When all else fails, try to get your kids involved in the cooking! They'll love picking out recipes from a kid-focused cookbook and even playing dress-up with a chef's hat or apron. Plus, your kid is more likely to enjoy the meal if they know all of the efforts that went into making it.
We have some great tips and recipes on getting your kids to eat healthy here! Check them out.
Making delicious kid-friendly meals isn't easy as a busy parent, but hopefully, some of these helpful services make the process a little more simple. So, have fun cooking and enjoying beautiful dishes with your kids!
We have some easy recipes you can try with your kids. Try out our 4 ways to make Mac n' Cheese recipe.