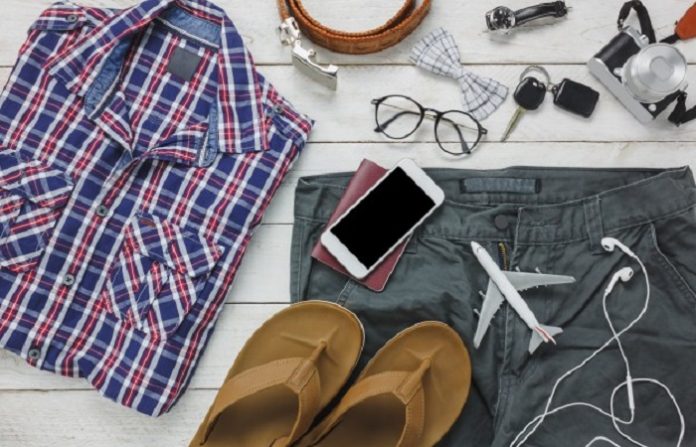 Summer is finally here! It's always a good idea to prepare your new summer wardrobe now with the kinds of clothes you love to wear during the hot season— or maybe some new styles you haven't tried before for your summer outfits.
Summer is the best time of the year to show off your sense of fashion. But if you're not sure which style you should go for this season, don't worry! We've compiled a list of great outfits that will not only look good but will make you stand out from the crowd.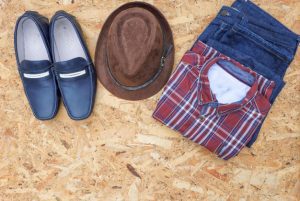 1. Loafers and a Fedora
Our first look is comprised of a red plaid shirt, navy blue jeans, a classy brown fedora and dark blue loafers. This is a great summer look as each item has its own color. Therefore, they all come together in a simple but attractive way—stylish but not trying too hard.
One thing about men's fashion is that you rarely see hats come into play. However, summertime is a great opportunity to show off your haberdashery sense. It's also a great way to stand out from the crowd as fewer men wear fedoras, especially in warmer seasons.
Loafers are a great choice as men typically wear sneakers or running shoes in summer. Darker colored loafers strike a great balance between being casual and semi-formal.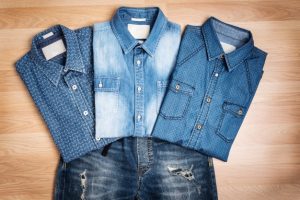 2. Blue Dress Shirt and Blue Ripped Jeans
There is something that is hard to pin down about the combination of ripped jeans and a nice dress shirt, especially when the colors match. This simple pairing takes advantage of being semi-formal while incorporating a bit of rugged charm.
The great thing about this outfit is its versatility. You could fit right in at a party or a casual get together with friends and family. Since both of them are blue they can easily be mixed and matched with other shirts or pants as they complement each other nicely.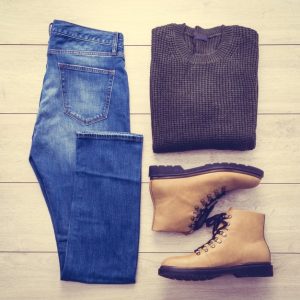 3. Chestnut Boots and Brown Shirt
People often think that autumn is the best time of the year to wear earthy colors but that doesn't mean you can't pull them off in summer. With chestnut boots, a light brown shirt and a pair of denim jeans you can have a unique yet masculine look for the summertime.
For one thing, boots are a great way to give your style a little flair however they don't need to be heavy duty work apparel. Chukka style boots strike a great balance between the loafer style and the typical boot look. Chestnut goes great with a brown colored shirt. It shows off just how diverse the brown color palette really is, and how well you can wear them yourself.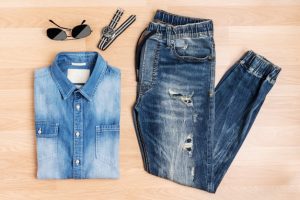 4. Ripped Jeans with Accessories
Even a simple outfit like partially ripped jeans and a jeans shirt can be greatly complimented by simply adding a couple of accessories. With this outfit you can easily augment its appeal by adding a thin strap watch and some aviator sunglasses.
Sunglasses are arguably the coolest fashion accessory for summer, perhaps most especially for men. That's why you should take advantage of summertime by wearing a pair that will complement your face and style. They're not only practical in sunlight but also the easiest way to make just about anyone look at least 50% cooler.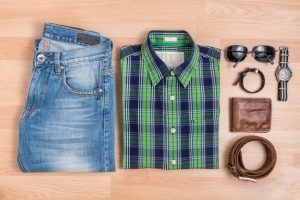 5. Green Plaid shirt with Jeans and Accessories
Our final outfit is a bit of a combination of all of the above styles we just looked at. This is a superb look for summertime as the light blue cotton jeans and the green plaid shirt give you an easygoing and casual look. It's been spiced up with accessories like large lens sunglasses, a thick mesh strap watch, a brown leather wallet and a brown leather belt to bring the whole look together (literally and figuratively).
An outfit like this may seem simple at first glance but that's part of its charm. The accessories are proof that a man wearing this outfit puts care and attention into every detail. 
Planning to do some traveling in these new outfits of yours this summer! Here are a few tips that can help you budget your travels!