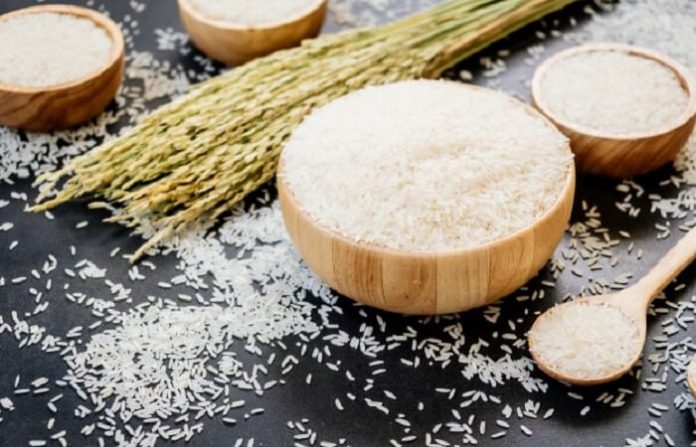 We hope you love the products we recommend! Just so you know, Men with Kids may collect a share of sales or other compensation from the links on this page.
Above all, if you're looking to save some extra cash in the new year, you may want to try these rice recipes. For instance, not only is cooking from home usually cheaper than eating out, but it can be even more cost-effective when using bulk grains like rice. Rice is a great food item because it is both cheap and easy to make.
Moreover, all rice is super easy to digest making it a great choice for those with sensitive stomachs. However, brown rice is even better, acting as a great source of fiber and nutrients.
Next, we'll go over the best ways to prepare rice, some meal ideas, and two easy and cheap rice recipes.
On a side note: If you're looking to take a break from cooking, GrubHub can deliver your favorite food from local restaurants right to your door! Use PROMO CODE: GRUBFREE for Free Delivery on Orders $15+
How to Prepare
New to making this delicious and healthy food? No worries! Here are the best ways to prepare rice for a variety of dishes.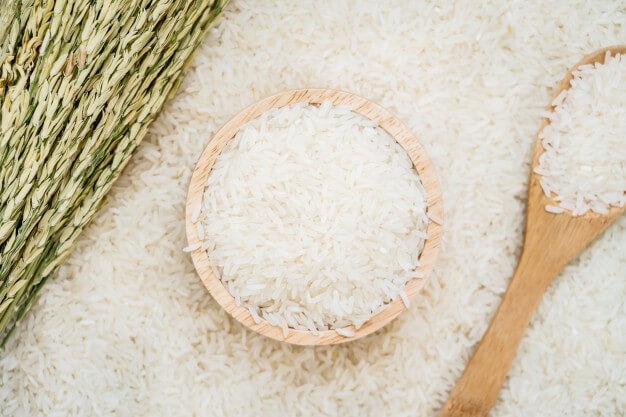 Use the Stove top
In particular, if you're just starting out, it may be easier to use the stove top to cook your rice. First and foremost, you'll need two parts of water per one part rice although measurements may vary based on the rice type. Therefore, if you cook one cup of rice, you'll need to use two cups of water.
Then, place the rice and water in a deep pot and cook according to the packaging's instructions, or until water is fully absorbed by the grain.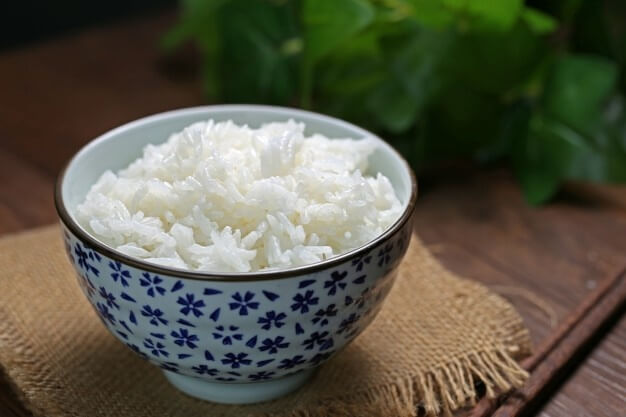 Use a Rice Cooker
Specifically, this is my preferred method of choice. In addition, rice cookers are largely self-sufficient, so you can allow them to cook rice and keep food warm for hours at a time, much like crockpots. Plus, rice cookers are multi-purpose and can be used to steam vegetables, or cook other foods.

Here are some of my favorite rice cookers currently out on the market for reference.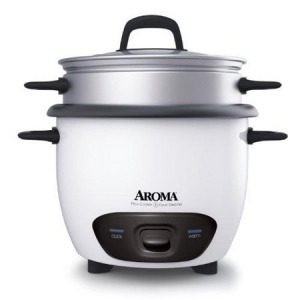 Doubles as a steamer
Large 6 cup capacity
Comes with a variety of useful inserts and accessories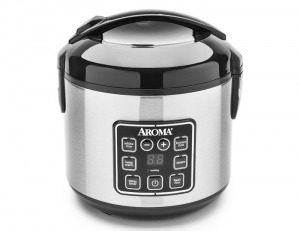 Family-size capacity
Integrated warming feature
Perfect for a variety of grain style.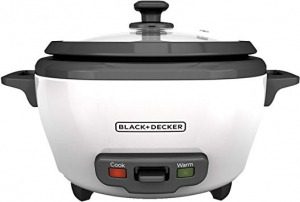 Compact size ideal for smaller spaces
Easy to use interface
Can also steam vegetables
Easy and Cheap Rice Meal Ideas
Now that you have a couple of great options for making rice from home, here are some cheap and easy meal ideas to build inspiration.
1. Rice and Beans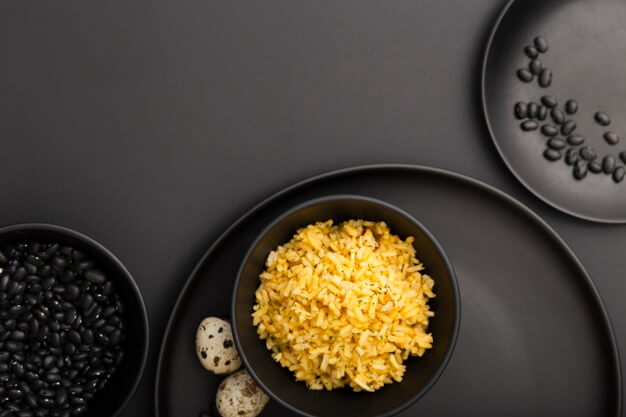 First, this is probably one of the easiest dishes to prepare and can be extremely filling and cheap. For example, try dressing up rice and beans with different sauces, herbs, and spices. In addition, rice largely takes on the flavor of whatever it's paired with, so have fun experimenting!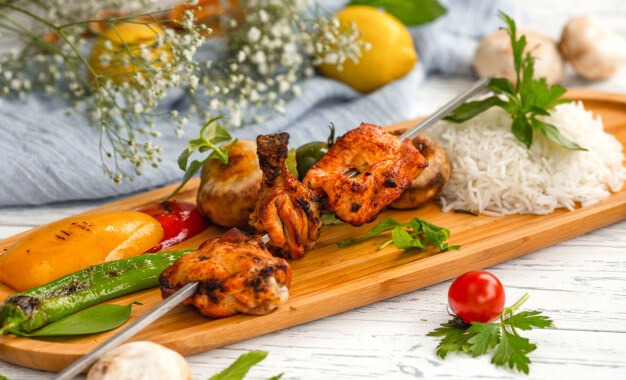 Similarly, chicken can be swapped for any type of protein (check out Omaha Steaks for some great protein options)— Rice makes a great foundation for any meal. If you're a protein lover and are just not sure what types of protein you can make with rice, check out this article for all kinds of protein!

3. Rice Bowls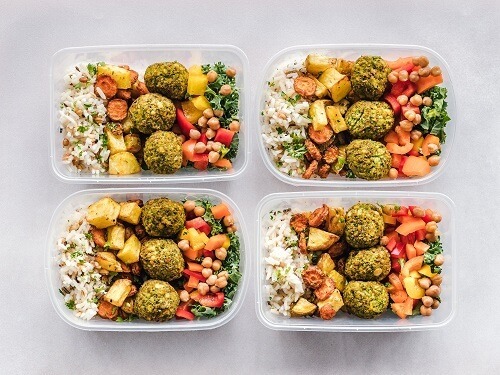 For example, popular restaurants like Chipotle and Cava have been doing rice and grain bowls for years, why not try making one from home? You can even take it on the go with you get these awesome meal prepping containers.
4. Fried Rice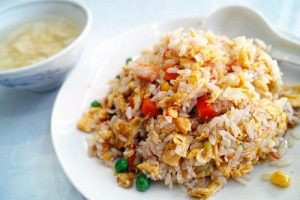 Surprisingly, everyone loves fried rice! When prepared correctly, fried rice can stand on its own as a meal. You can even add some steak, chicken or whatever your protein preference is! If you are a meat lover, check out Butcher Box, they have almost every protein out there!

5. Cilantro-lime Rice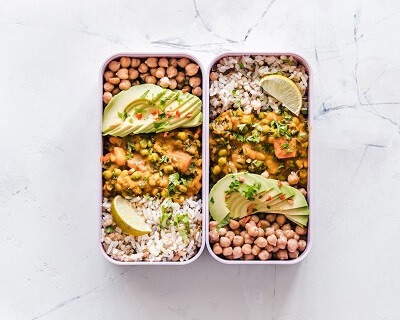 Cilantro-lime rice is the perfect zesty addition to any meal.

6. Paella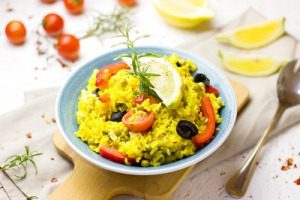 Paella is delicious and well worth the wait!
7. Rice Pudding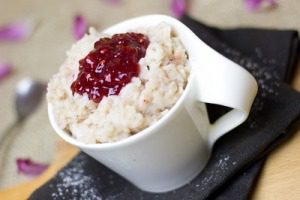 On the other hand, Rice doesn't just have to be for dinner.
8. Sticky Rice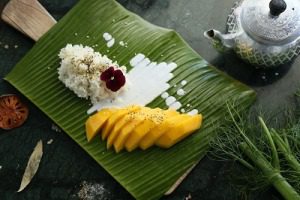 Sticky rice is great with vegetables, fruit, or great on its own.
Easy and Cheap Rice Recipes
Next, here are two of my favorite easy and cheap recipes to get you started.
1. Delicious Cilantro Rice
Ingredients:
How to Make It:
First, prepare rice of your choice on the stovetop or cooker appropriately.
Then, stir in butter, lime, and cilantro on low heat until thoroughly mixed.
Finally, serve on its own or with a protein of your choice. 
2. Hearty Classic Rice
Ingredients:
How to Make It:
First, instead of using water to cook your rice, use chicken broth for a heartier flavor.
Then, sauté shallots in a separate saucepan until well cooked.
Then, once the rice is cooked, add in shallots, seasoning, and butter.
Finally, there you have it! Making delicious, cost-effective rice dishes from home has never been easier. Enjoy filling up your belly without emptying out your wallet. Thank you for reading our article about easy and cheap rice recipes! Apart from this, we hope these recipes help you. Happy cooking!
Still looking for more recipes? Next, check out our best slow cooker and crockpot recipes. If you're looking for something sweet for after your meal, check out these healthy dessert recipes.