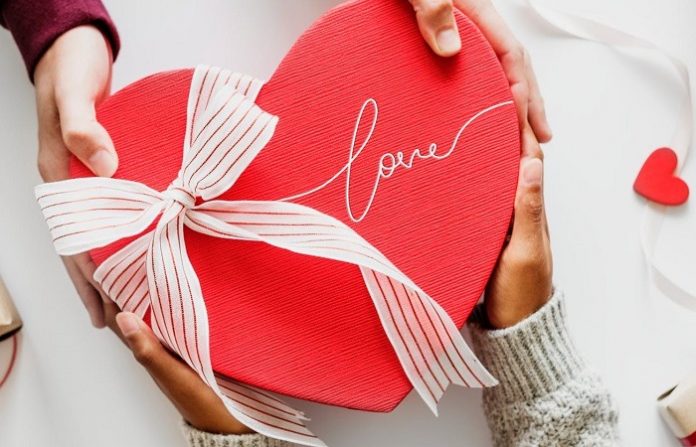 We hope you love the products we recommend! Just so you know, Men with Kids may collect a share of sales or other compensation from the links on this page.
Guys, we already know that if there's one holiday that makes you want to put a pillow over your head and wait for it to pass, and it's probably Valentine's Day. We understand that it isn't that you don't like love and romance. Sometimes the day just comes with so much stress and pressure that it's hard for you to get excited because you're worried about doing the day wrong.
Valentine's Day Gifts for Everyone on Your List
It's a good thing that you're reading this because we've taken some of the guesswork out of figuring out what to get the special love of your life this year. The great news is everything on this list is sweet and thoughtful, within a reasonable budget, and also something that will make her remember why she wouldn't want to be with anyone other than you—whether it's Valentine's Day or any other day!
Valentine's Day Gifts for Her (Mom, Girlfriend, Wife)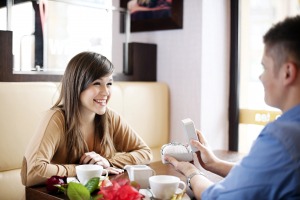 It's a misconception that women only want jewelry or sparkly things from the men in their lives. However, that doesn't mean that your jewelry gift will be received without gratitude.
In fact, a piece of surprise jewelry is enough to brighten someone's day, week, and even month! One of the best places to find sustainable and ethically sourced jewelry is Brilliant Earth. They have a large number of gorgeous pieces, and they even have pieces to fit many types of budgets!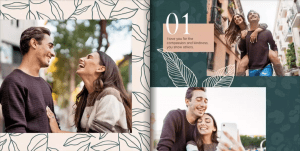 Is there anything more romantic than being reminded why someone loves you? Probably not. That's why we think your significant other will adore a "10 reasons Why I Love You" photobook from Mixbook!
Pick out the best pictures that highlight what your love is all about. Then, design your book in the browser, adding love notes and reasons why you find them irresistible. Trust us, this photobook is something they'll want and cherish for years to come!
What woman doesn't love receiving flowers? Especially if the man in her life delivers them to her job. If you want to step out of the box a bit, rather than ordering a dozen long-stem red roses, send some Calla Lilies or Stargazers instead. They are beautiful, unique, and also in season during the month of February. There are plenty of beautiful bouquets to pick from Enjoy Flowers.
Valentine's Day Gifts for Him (Dad, Boyfriend, Husband)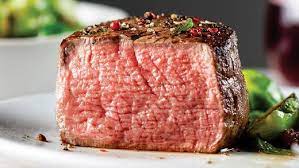 Whether you're looking for dinner ideas for Valentine's Day at home, or you have someone on your Valentine's list who loves to cook, ordering some delicious meats from an online seller like Omaha Steaks is a great gifting idea. They have a huge selection of exotic and high-quality meat, dinners, and packages that are perfect for any home chef.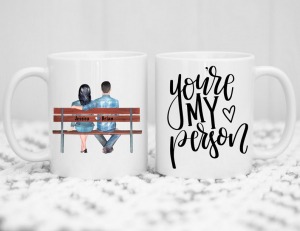 Something that's cool about Valentine's Day is it happens during the winter season. That means you and your person will probably be consuming more coffee (or hot cocoa) than usual. That also means they'll be needing a new mug to drink out of. The great thing about Etsy is that they have many great customizable mugs from which to choose that will match the person you're gifting!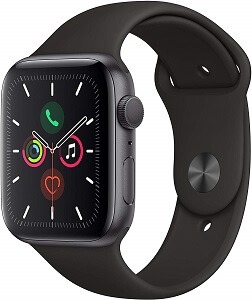 It's true that a lot of us don't use watches anymore because we simply look at the time on our smartphones. However, you can never go wrong with getting the man in your life something as functional as a smartwatch!
Make him feel like it's Valentine's Day every day by getting him a watch that will be useful every day. Shop from Best Buy for amazing smartwatch collections!
Make Their Favorite Meal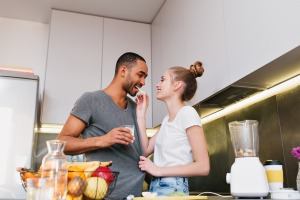 Making their favorite meal is probably the best way to a man's heart (as the old adage goes). In the grand scheme of things, this is likely the best and easiest option to make the man in your life feel special!
If your man also enjoys time in the kitchen, you could look into getting a shared experience like online or in-store cooking classes at Sur La Table! Whatever you decide, they'll feel great knowing that you put time into their Valentine's Day gift! Especially if you also buy their favorite bottle of wine to celebrate your romance!

New Wallet
If you notice that the man in your life could use a new purse or wallet, use Valentine's Day as an opportunity to get them one (or both). Then really make him smile by putting a couple of gift cards to their favorite shops inside of it! Etsy also has many vendors who do wallet message cards like this one that will make a new wallet even sweeter!
Valentine's Day Gifts for Kids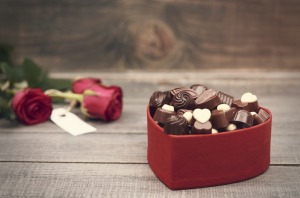 Some people think that kids don't need Valentine's Day presents as adults do. But the truth is, the best way to teach kids about love and giving is to let them participate!
There are very few things children like more than their favorite sweets! Giving a kid a box of chocolate is probably one of the best things you can do for them, and See's Candies has some of the most gourmet chocolate on market. But if you want to make Valentine's Day special for them, you could even do a little scavenger hunt where they have to follow clues to find their gifts!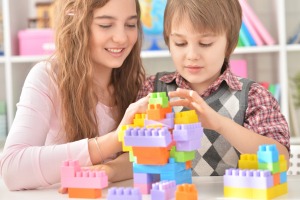 Another great thing to get kids is LEGO blocks! It doesn't matter how old they are, you can always find LEGO sets that any girl or boy would enjoy playing with. There are many sets, and pairing them with the aforementioned chocolates means your kids will have a wonderful Valentine's Day!
Valentine's Day Gifts for Teachers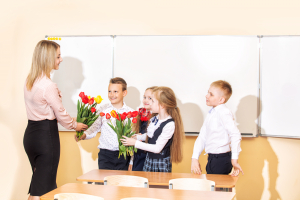 Believe it or not, giving gifts to teachers on lesser holidays (anything that's not Christmas) is still a great idea! Teachers like to feel the love and appreciation, just like everyone else, and sometimes they need it even more!
So what is a good Valentine's Day gift for teachers? We think that Trade Coffee has some of the best subscription-based coffee, which is a must for anyone waking up early to teach your kids! But if you're looking for something a litter sweeter, Cheryl's Cookies is a definite win with decorated cookies and other goodies ready to go! However, you can never, ever go wrong with sending your kids to their teachers with a beautiful bouquet of flowers!
More Valentine's Day Ideas
If you're trying to come up with the right plan for Valentine's Day, check out some of these amazing Valentine's Day Date Ideas that are sure to make the night magical!
Chocolates, jewelry, and photobooks are all beautiful ways to tell someone you love them. But the best way to make someone know for sure how much they mean to you is to tell them every day with your own words and actions. We hope you have a wonderful Valentine's Day with whomever you choose to spend it with!