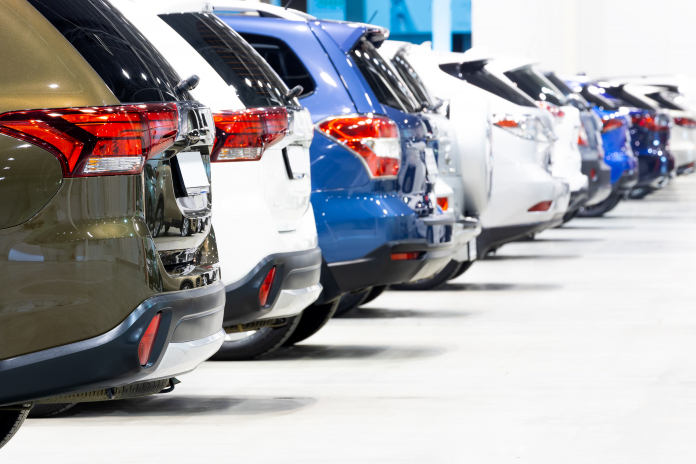 We hope you love the products we recommend! Just so you know, Men with Kids may collect a share of sales or other compensation from the links on this page.
It's no secret that having a car in the US today is a must. Not only is it our main source of transportation to and from work, but it's also there for any travel need you might be undertaking. But many would likely agree, buying a new car can be a huge pain. Between researching online for the car that suits your needs, finding dealerships, and spending your weekend at said dealerships, shopping for a new car can be a huge headache.
But what if it didn't have to be? What if the best way to buy a new car is something you never even considered? You can now do the whole car shopping experience online, with a service like Carvana.
What is Carvana? Why Is It the Best Way to Buy a New Car?
You may have heard of shopping for a car online before. Maybe you've looked at your local Craiglist ads, or spent time researching on a listing site like AutoTrader or CarMax. But it's never really been accessible to actually purchase your car online. Sites like these will point you in the right direction, but you're still stuck visiting a dealership.
Carvana seeks to make the car buying process as simple and accessible as possible. With Carvana, you have the ability to research, shop, and purchase your next vehicle, all from your devices. Once you purchase (or finance) the vehicle, you have the option of having the car delivered, or you can just go pick it up.
Once you have the vehicle, Carvana will even give you a 7-day test-own. If you're not satisfied with the vehicle, they'll even let you return it and swap vehicles up to 3 times! With all of these accessible features, it's easy to see why shopping with Carvana is quickly becoming the best way to buy a new car.
How Does the Process Work? How Is It Better?
The idea of buying a new car online likely trips up a lot of people. We're all conditioned to the idea of going to your local dealership, looking at vehicles, and sitting down to talk finances and paperwork. With a service like Carvana, you're still doing all of this, you're just cutting out the salesperson. The Carvana process works like this:
Browse from over 25,000 cars. All vehicles go through a 150 point inspection and have to meet high criteria to be sold. All vehicles also come with a free CarFax report, so you have an open knowledge of all the car's history. You can also use numerous features to find exactly what you're looking for.
Once you find the vehicle you like, click 'Get Started'. This will lock the vehicle for a short amount of time, giving you full access to buy the vehicle if you wish to continue. Completing each portion of the information fields grants you extended time, ensuring you don't "lose out".
Pay your way. You have multiple options to purchase your new vehicle. You can buy it outright with cash, use a third-party lender to finance, or finance directly through Carvana. They make sure to give you flexible options to purchase.
Either have the vehicle delivered to you for a flat fee or pick it up at your nearest location. When you get the vehicle, you'll go through a simple process. This includes confirming your driver's license, documentation and paperwork review, and more.
And just like that, you have a brand new vehicle! For many, this truly is the best way to buy a new car.
Choose Carvana 
Carvana is becoming the best way to buy a new car because it solves a lot of problems for shoppers. Not only does it keep away the hassle of dealership hard-selling tactics and upselling, but it also allows you to do the whole shopping process in one space. Researching, shopping, and buying are all done directly from your one device. It's accessible, it's full of features, and it's by far the best way to buy a new car.