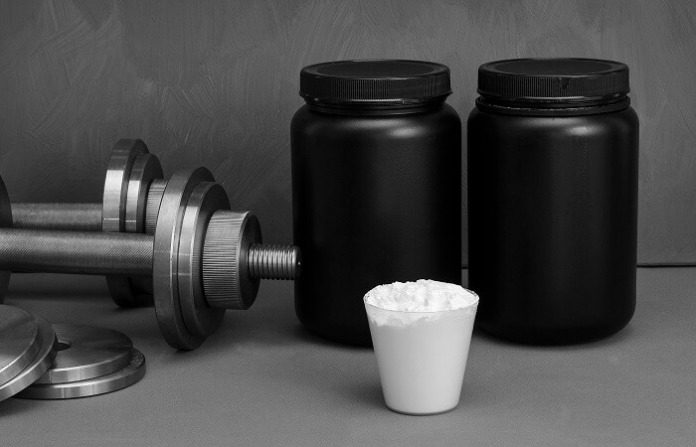 We hope you love the products we recommend! Just so you know, Men with Kids may collect a share of sales or other compensation from the links on this page.
One of the most important yet neglected parts of a thorough workout is the recovery. But don't worry, we'll provide you with some workout recovery tips. If you're looking for ways to drastically improve your fitness, facilitating a proper workout recovery routine is a great place to start.
Below, we'll go over the foundational do's and don'ts of workout recovery and provide you with some workout recovery tips. With commitment to regular exercise cooldowns, you'll be able to reap larger benefits out of your workout.
Love working out? What about sports? You can watch live sports while working out with ESPN+ for just $4.99 a month! What can be more motivating then watching sports!
Do's
Take in More Protein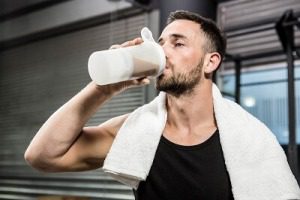 Protein helps your body fully repair so that every workout is as productive as possible. During your workout recovery, create a recovery drink smoothie packed with high-quality protein powder to properly replenish your body and muscles. Make sure to have a quality blender like a Ninja to get the most out of your powder.
If you lead a super busy lifestyle, you can opt to buy your recovery drink pre-made ahead of time. You can also seek out protein-rich foods like lean meat, seeds, or nuts to add to your diet. Being aware of your diet doesn't mean you have to cut out snacks or dessert either. There are high protein snacks that you can enjoy and high protein desserts as well.

Invest in Massage or Physical Therapy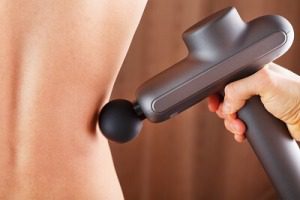 Professional athletes have a physical therapist on call for a reason— Every once and a while, a massage can help you relieve unnecessary muscle aches and cramps leading to more beneficial workouts later. If you'd prefer not to regularly see a massage or physical therapist, you could invest in a personal massager like Theragun that will effectively relieve any unnecessary tension or stress in your joints.

Jam Out to Your Favorite Tunes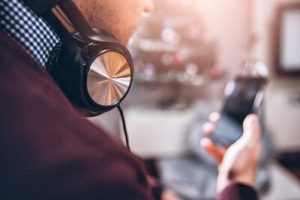 Music makes it easier for you to focus during your workout, which can make for a more pleasant exercise experience and lead to bigger gains. However, you'll want to make sure that you have the proper gear to ensure that you're kept safe while working out. Traditional earbuds can easily get caught up in workout machinery or equipment leading to a dangerous situation. Instead, opt for wireless sport headphones to keep you safe. Services like Apple Music also provide you with mentally stimulating podcast and endless amounts of music for listening variety during your workout and workout recovery.
Fuel up on a Nutritious, Balanced Diet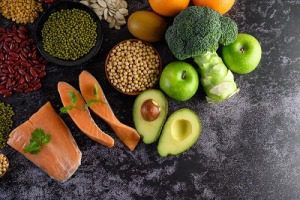 Implementing nutritious meals into your diet is an essential part of your workout recovery days. After all, our bodies can only use the fuel they're given to build new muscle tissue. Try to provide your body with a balanced diet full of hearty fruits, vegetables, lean meats, and whole grains. At the very least, you could invest in some workout recovery supplements to enjoy with your meals. This way, you'll have the natural energy you need to execute a productive workout every time you take a trip to the gym.
Have an Off-Day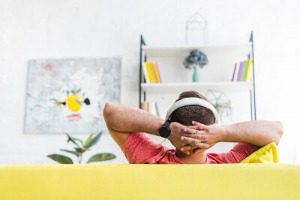 Even the most advanced athletes know when to take an off-day in order to stay healthy. For proper workout recovery, take at least one day where you're not doing strenuous exercise to give your body a rest. If you'd like, you could focus on stretching your body, but try not to engage in intense physical activity. For the ultimate recovery experience, you could create a relaxing Epsom salt bath that will help your muscles adequately heal. To have an even more relaxing experience, you can even add some essential oils.
On top of oils, music can be a great way to relax. Whether you listen to music while you're relaxing or while you're working out, check out Soul for great headphones and use code SOUL10 for 10% off your order.

Don'ts
Forget to Stretch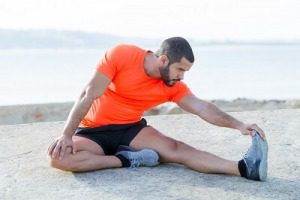 Stretching is an essential part of exercising responsibly and post-workout recovery. For the best results, try to briefly stretch before and after engaging in physical activity. For a more thorough stretch, use a foam roller on your back or any areas of intense muscle tension. You can also try engaging in a regular yoga routine to ensure that your workout regimen stays balanced.
Neglect Sleep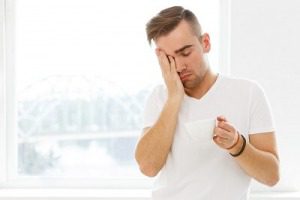 Sleep is the unsung hero of working out effectively. Make sure you don't take it lightly. Without quality sleep, you won't have the proper energy you need to have a productive, healthy workout. Moreover, sleep gives your body the time to repair and build upon the muscle tissue that you're currently targeting. By creating a regular sleep schedule, you'll find yourself better equipped to face any new workout or exercise head-on.
Always Exercise the Same Area of Your Body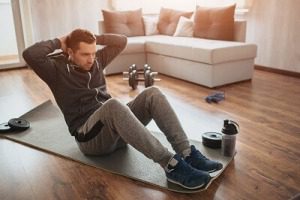 Don't make the mistake of only working on one area of your body. While it may only seem natural to only focus on your core if you're working on building abs, this strategy can lead to injury and doesn't give you the full benefits of a well-rounded workout. At the very least, try to find new ways to exercise your body. If you're tired of the regular gym, you could try out rock climbing, take some high-energy dance classes, or even try swimming once or twice a week. Or, try following an online workout class like Openfit!
Workout recovery is extremely important for fostering a healthy, productive exercise routine. After all, recovery protects and recovers your body so that you're able to become stronger and more fit over time. Hopefully, these workout recovery tips brought you one step closer to achieving your fitness goals. Recovery doesn't have to be complicated to be effective, just make sure it's one of your fitness priorities.
If you are interested in losing weight and maintaining a healthier lifestyle, try incoporating these foods excellent for weight loss and watching when you eat. The things you eat and when can heavily affect your weight, so it's good to be aware of these things.