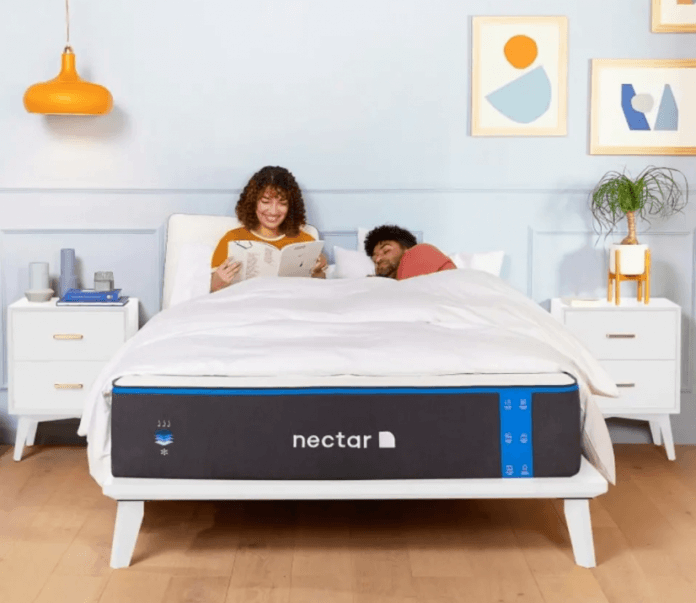 We hope you love the products we recommend! Just so you know, Men with Kids may collect a share of sales or other compensation from the links on this page.
When you think about your current mattress, what pops up in your head? Is it ecstasy and bliss? Are you dreaming about the refreshing and reinvigorating sleep you'll be getting tonight? Or is it mental torture? Hoping your mattress works with you tonight so you can actually get a little bit of sleep tonight. Well, these might be some extreme examples on the spectrum of mattress pleasure. But we can assume most people are somewhere in the middle. But have you ever thought about how good your current mattress really is for you? Sometimes we need to think about if our current mattress is really doing its job. Maybe we can benefit from a step up in our sleeping arrangements.
Nectar Mattress Review
Many have become more aware of the numerous mattress companies that work primarily online now, and it'd be hard to miss them. Memory foam delivery mattresses are all the rage, so to speak, and are becoming the go to way for folks to find their brand new mattresses. But with any industry that is becoming ever expanding, it's a little difficult to wade through whose stuff is the best, and whose mattresses will be breaking your back. We looked to answer the question of which mattress company is best when looking for a bang for your buck. And with that, we chose to do a Nectar review, and we'll get into why this is the company we went with below.
Nectar Review – Why Nectar?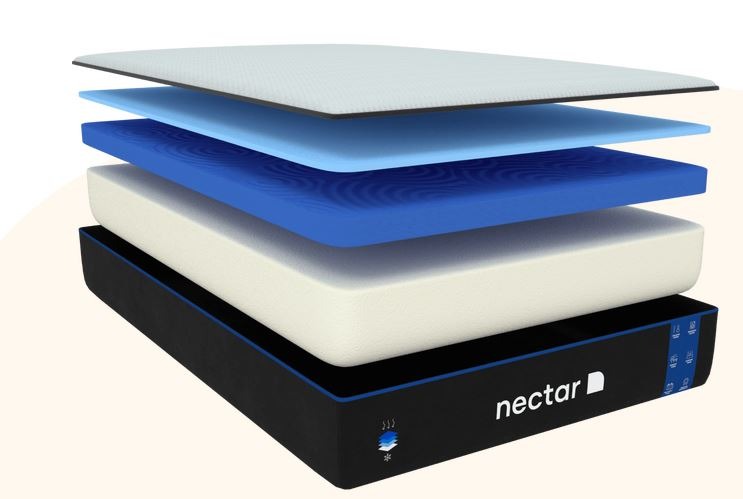 Nectar has set itself apart in the last few years as one the most comfortable mattresses on the market. They've stated that their grand mission was to provide their customers the best rest, night after night. And based on glowing reviews from customers and review companies alike, it seems they've done just that.
One reason we gravitated towards a Nectar mattress was their pursuit for their customer satisfaction. Nectar claims that they are so confident in the quality of their mattress and the quality of sleep you will have in their beds, that they were the first company to offer a full year trial. In the case your mattress satisfied didn't satisfy you, they would provide a year to change your decision. But it doesn't seem many people are going back on their purchase. Why is that?
Nectar Review – The Mattresses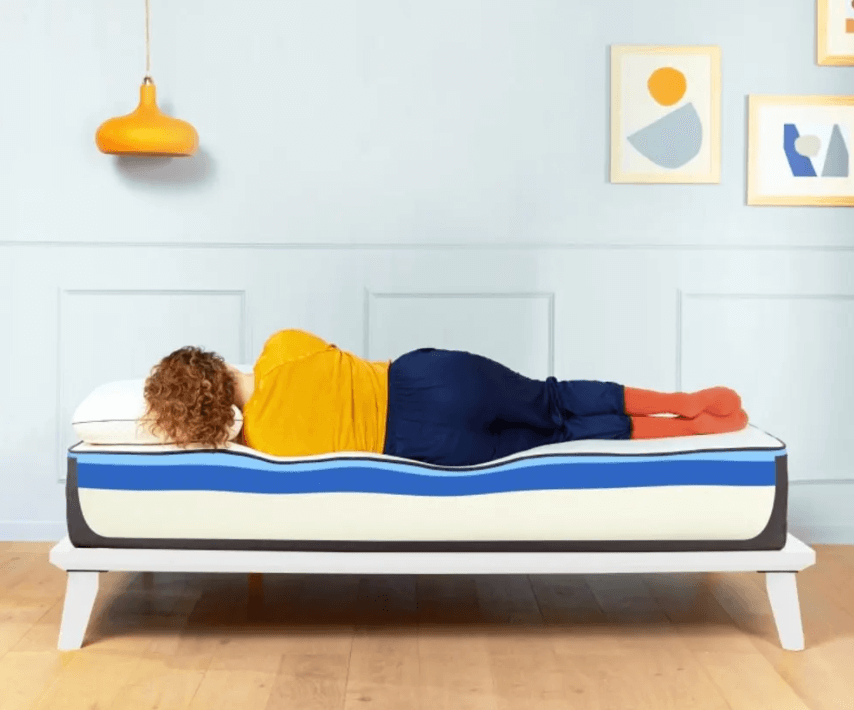 Nectar mattresses have, what they refer to as, premium layers. Sourced and crafted from the best materials, Nectar's mattresses are constructed for the ideal sleep, every night. A Nectar mattress contains the following layers:
Shift-resistant lower cover – The bottom layer ensures that your mattress stays sturdy, and doesn't slip or move around too much.
Stay-stable base layer – The 7 inch layer of foam provides comfort and support for the layers above it.
Dynamic support layer – 2 inches of dynamically adjusting foam provide the source of pure comfort and relaxation for your body. When we think of sinking into a memory foam mattress, this is where we get it.
Nectar Smart Layer with ActiveCool HD – this layer helps to control the temperature of your mattress, keeping your body cool. This 3 inch layer of gel-infused memory foam auto-adjusts to your temperature, ensuring you're never uncomfortable.
Quilted cool cover – A soft, breathable poly-blend cover encases the lower layers, and brings with it an additional heat wicking and cooling technology.
Nectar Review – The Process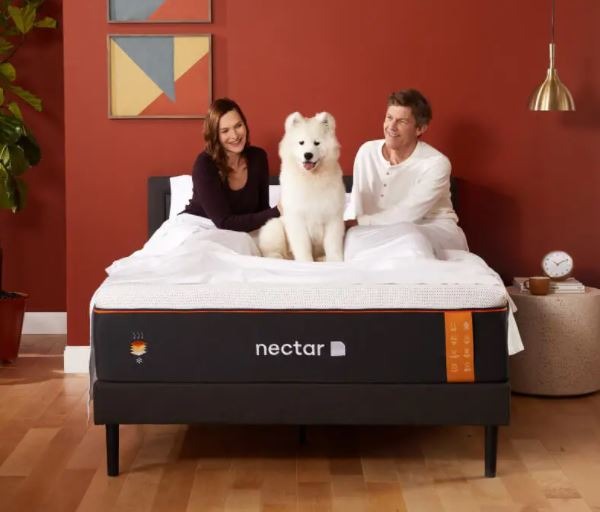 When I took the time to do a Nectar review of their mattress, this was the first mattress I ever bought online. Like many others, I'm more familiar with going to the local mattress store and testing a few beds out. Then picking whichever worked for me and didn't cost a fortune. With Nectar, the process of ordering was incredibly easy, like all things with shopping on the internet.
I put in my order for the Nectar Premier Copper Mattress, and within two weeks, it was at my doorstep. It was neatly packed in a cardboard box and ready to take over my bedroom. When I opened the box, the Nectar mattress was tightly rolled in a bedroll-like formation. After removing the packaging, and allowing the mattress to spread out across my bed frame, I was left with a mattress concealed in an air tight bag. It made for very easy transfer and movement. After cutting open the air-tight packaging, the bed began to expand and took its full shape.
It was, without a doubt, the easiest experience I've ever had with getting a new mattress into my bedroom.
Nectar Review – Final Thoughts
I've been experiencing my Nectar mattress for a few nights so far, and I can say, without a doubt, that Nectar delivered. As someone who easily overheats at night, the cooling temperature of the mattress was definitely felt. My body stayed consistently cool each night while also experiencing comfort. As the night goes on, you definitely sink into the foam, and it creates an even more comforting and supportive sleep. For me, Nectar is hard to beat, and I look forward to the rest of my nights sleeping on this mattress.