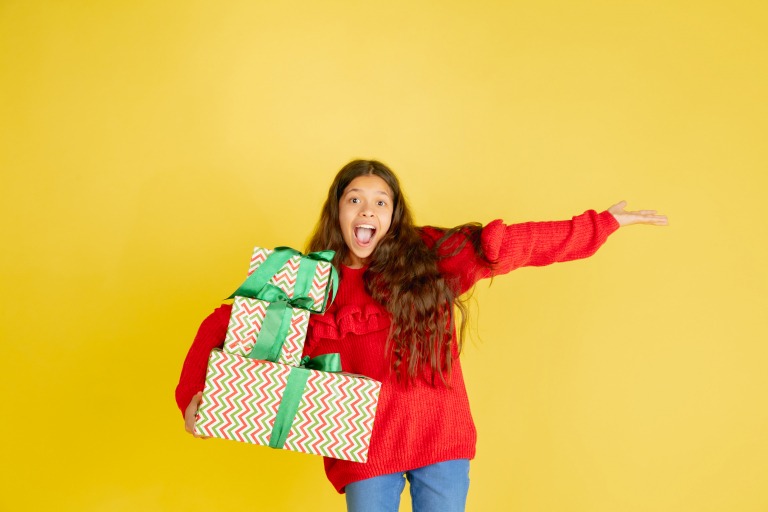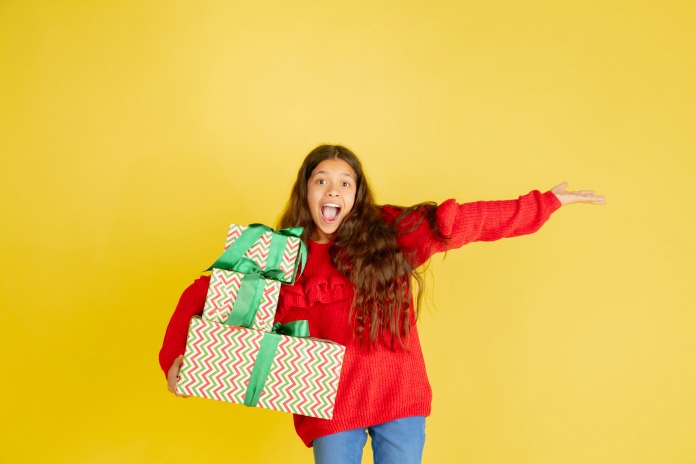 We hope you love the products we recommend! Just so you know, Men with Kids may collect a share of sales or other compensation from the links on this page.
Remember when shopping for your kids was easy? Toys for toddlers and kids are less expensive and a little goes a long way. Now that they're older, it gets harder and harder to bring that same spark of joy into their faces with Christmas gifts. Not to mention, it gets more expensive the older they get! That's why we've put together a list of Christmas gifts for teens.
Christmas Gifts for Teens
The first thing you have to do to make Christmas shopping efficient is put together your Christmas list. Put a few of these items on your list, check it twice, and get to shopping!
For Teen Girls
Personalized Blankets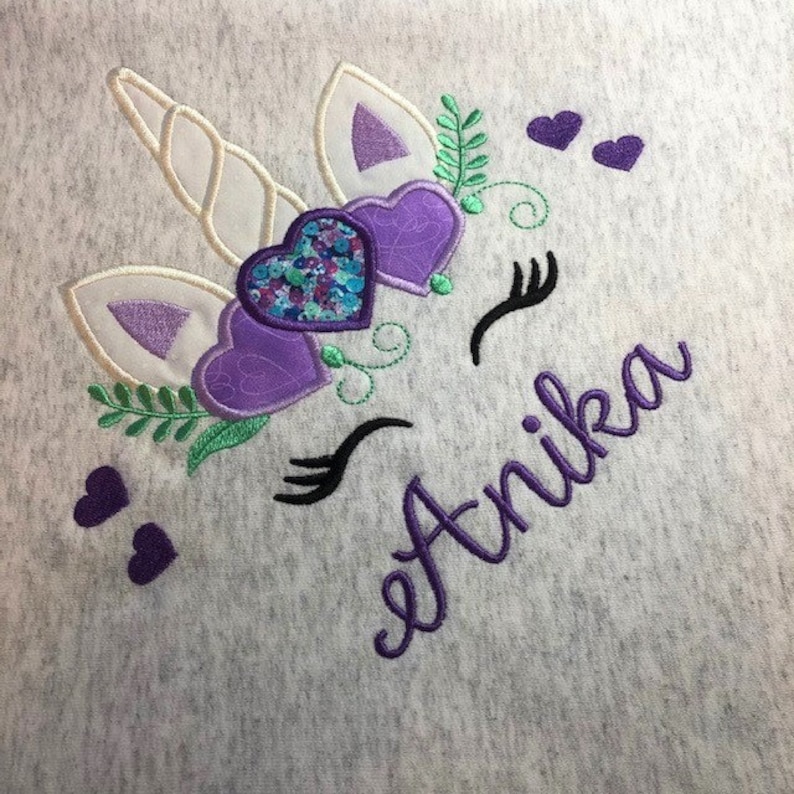 A good rule of thumb for teen girls is to personalize everything. Yes, everything. Add a few trendy graphics (like rainbows in this case) and you've got the perfect Christmas gift for teens!
This blanket from Etsy is going to be a Christmas hit. Watch them wrap it around their shoulders as soon as they open the wrapping paper!
For Teen Boys
Money Clip Wallet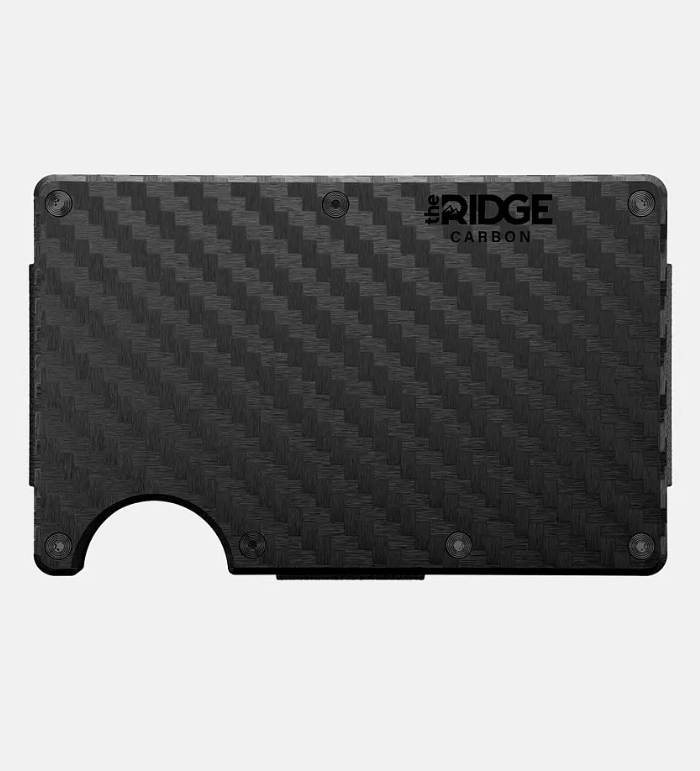 If you have a teenage boy in the house, you've probably heard some variation of "When can I get my license?" several times. If your young one itches to drive but doesn't yet have a wallet for his ID, take a look at The Ridge collection. These sleek, innovative wallets come in a variety of styles and colors. Plus, the slim design holds up to 12 cards and cash without adding on a ton of bulk. We especially like the textured appearance of the Carbon Money Clip Wallet. These wallets are 20% off starting on 11/14!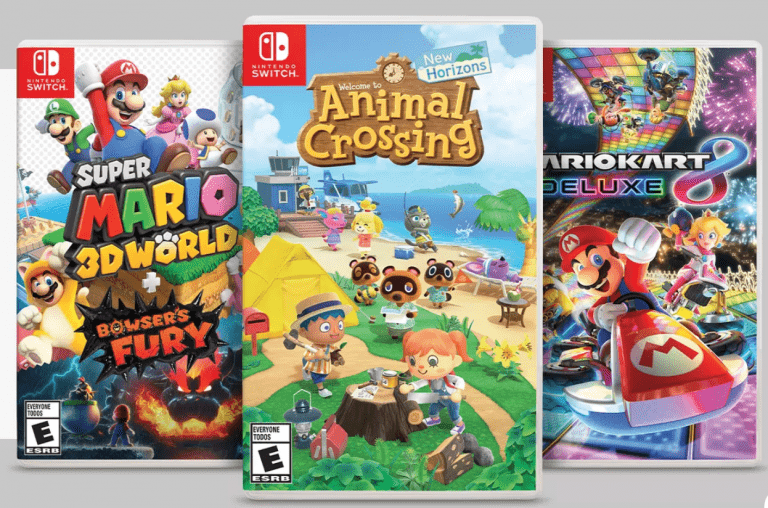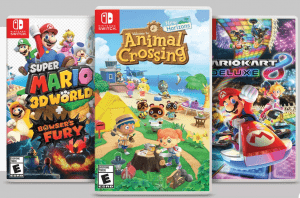 Regardless of what they say, everyone wants something they can open and play with on Christmas morning. Toys aren't going to cut it anymore. But video games are exactly what they're looking for!
If your kids don't have a Buckle yet, Target has some good deals coming up. But if they do, then why not take a look at some of the new Switch games?
Beats Headphones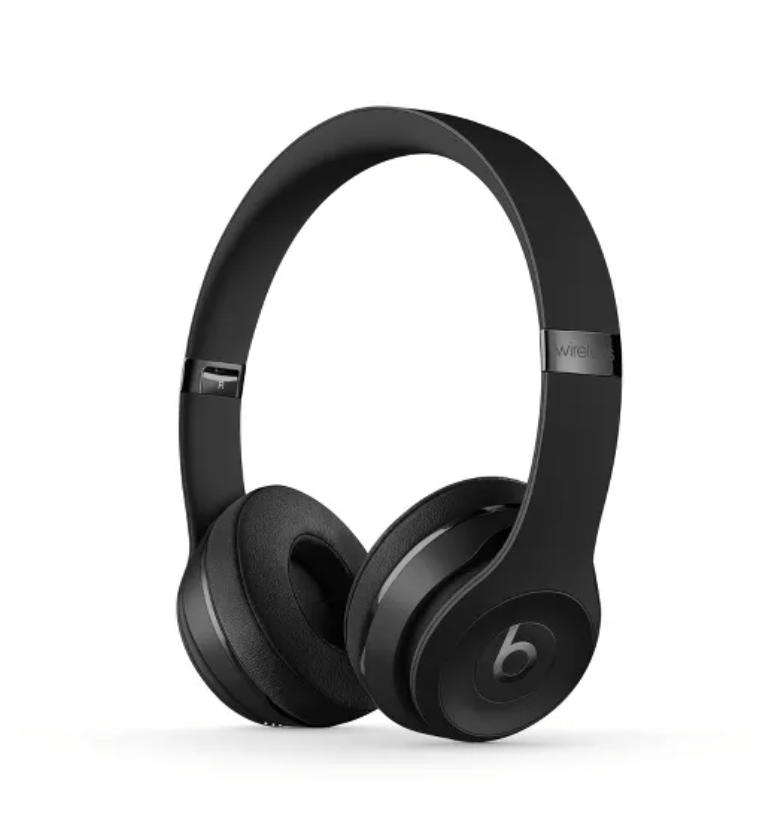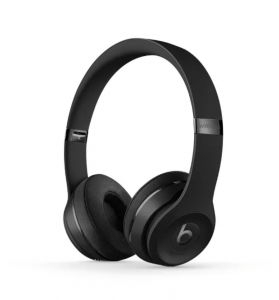 Are you looking for one item to splurge on a little? Something that will be extremely useful but also surprising and exciting? You can never, ever go wrong with buying your teen music tech.
These Beats Solo³ Wireless Headphones come in black and rose gold (so they're perfect for any teen). They're good quality, which means they'll last a while and your teen will get great use of them! Your teen will be very happy to find these under the Christmas tree!
Gifts for Any Teen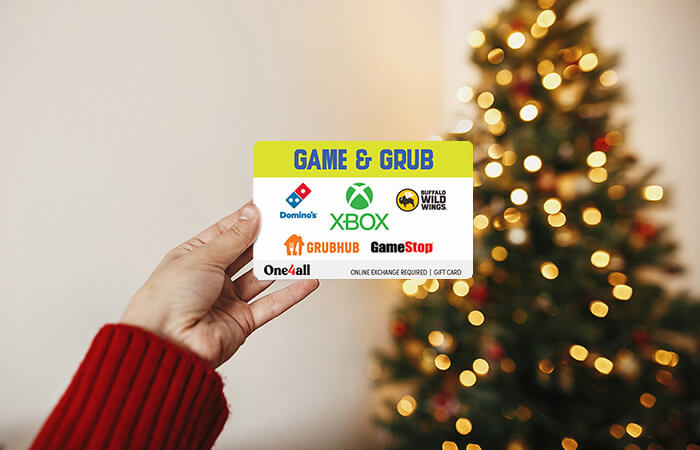 Whether you're looking for a stocking stuffer or something you can wrap, remember that gift cards give teens the ability to get what they want for Christmas! And Giftcards.com is offering several amazing cards this holiday season. For example, the One4all Game & Grub Gift Card pairs gaming and mouth watering food, taking the guesswork out of finding meals and allowing them to play stress-free. The card works at Xbox, Grubhub, and GameStop, making it the ultimate choice for versatile entertainment!
But what if your teen would rather get spoiled with a shopping trip? Give them the ultimate enjoyment with the One4all Fun & Fabulous Gift Card. You can use the card at Nordstrom, The Cheesecake Factory, Bath & Body Works, Victoria's Secret, Sephora, and Bloomingdales. Even better, it comes without activation or usage fees. Plus, the card's balance never expires, making it a great last-minute, trouble-free gift!
Apple Airpods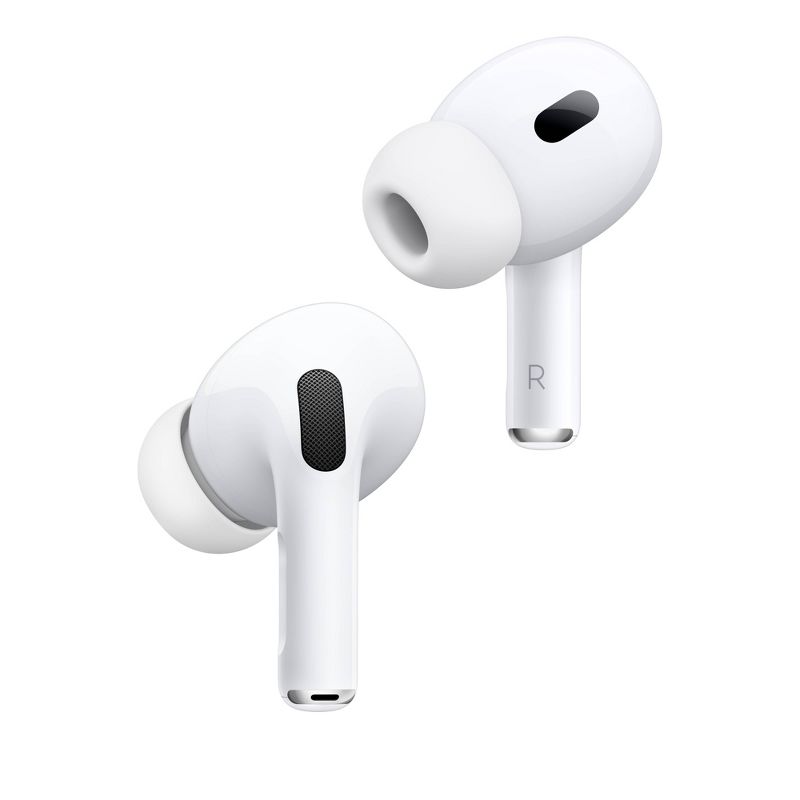 You can never go wrong with a pair of Apple Airpods. Have you ever seen teens that received these wireless devices? They literally never take them off. So hurry, now is a good time to get great deals on Airpods of any generation!
Fitbit Smart Watch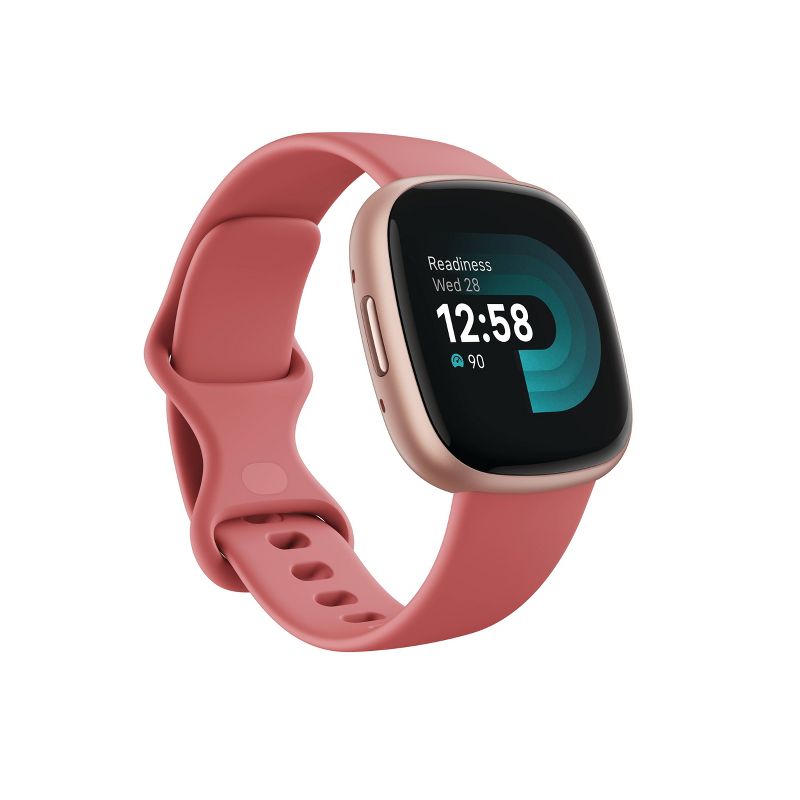 Are you hoping to encourage your teen to be more active and healthy? A great way to do that is to buy them equipment and tech that makes it easier for them to track their fitness levels.
The Fitbit smart watch is a great tool for everyone to use to keep track of their fitness, steps, and heart rate. You can even find wristbands that match your teen's personality!
More Christmas Ideas
The bottom line is that no matter what you get your teens, spending time with them during the holidays is important. However, these Christmas gifts for teens will make sure that they have a great holiday and feel spoiled by their parents!
Now that you have your teens figured out, it's time to shop for the wife. Check out this gift giving guide to help bulk up your shopping list!