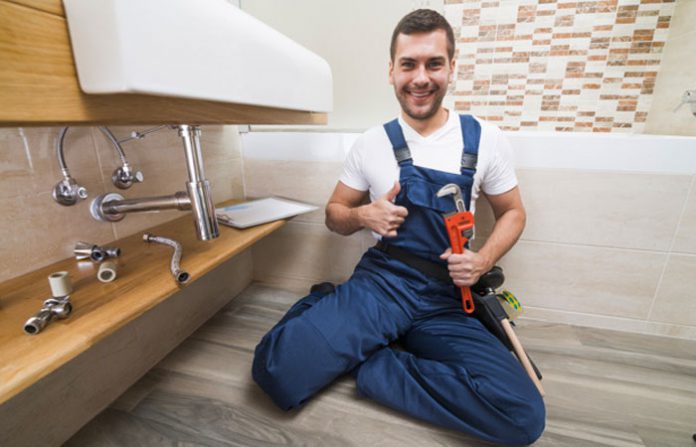 We hope you love the products we recommend! Just so you know, Men with Kids may collect a share of sales or other compensation from the links on this page.
Becoming a homeowner is one of the most enriching experiences you can have in your life. Finally being able to call a place "home", that is truly, 100% yours is a fulfilling thing for anyone. But with being a homeowner, something most aren't prepared for is how to maintain a house. Most of us are not aware of routine maintenance and common projects, but it's important to learn even a little bit to help offset costs on your home down the road.
Actions like replacing parts of different machines or appliances instead of buying new ones can make you save plenty of money long term. Sears PartsDirect sells millions of parts, that you can search by model, part number or brand.
If you want to learn how to maintain your home, and do so at a reduced cost, these are a few things you should start learning how to do now:
But first, sometimes maintaining and fixing your home isn't as easy as doing a web search. If you need expert advice on routine maintenance, or for any other subject, check out JustAnswer, as they have thousands of qualified experts of their fields ready to chat with you.
How to Maintain Your Home with the help of Sears PartsDirect
Periodically Check Your Water Heater
Change Batteries to Smoke Detectors
Replace Air Filters
Clean Your Exhaustion Hood
Periodically Check Your Water Heater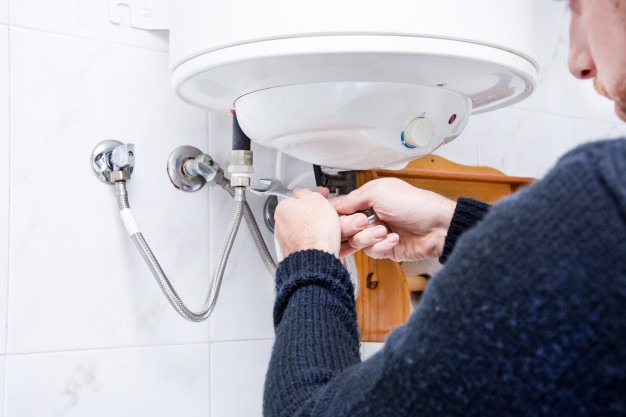 Water heaters get put under a lot of stress during their life cycle, heating thousands of gallons of water per year. A yearly maintenance check should be done by every homeowner for their water heater, new or old.
Check for things like leaks, scale build up or clogged drains. When conducting regular check-ups on your water heater, you reduce the risk of having the heater flood the room/basement from major leaks, causing further damage to your home.
If there are any issues with your water heater, it's best to fit them with replacement parts as soon as possible to avoid further damage.
Here you can find replacement parts for water heaters.
Change Batteries in Smoke/CO Detectors
A much simpler maintenance task, but vitally important; checking the functionality of your detectors is important as preventative action in the event of an emergency. Smoke/CO detectors will alert you when any kind of dangerous gas is in your home, which can be lethal to those caught inside.
It's best to check on the status of your detectors every couple of months, and be sure to replace the batteries as soon as it notifies you. It's better though to replace the batteries on a schedule to ensure you are checking the status periodically.
If your detector appears to no longer be in working condition, get a replacement as soon as possible.
Here you can find replacements for smoke detectors.
Replace Your Air Filters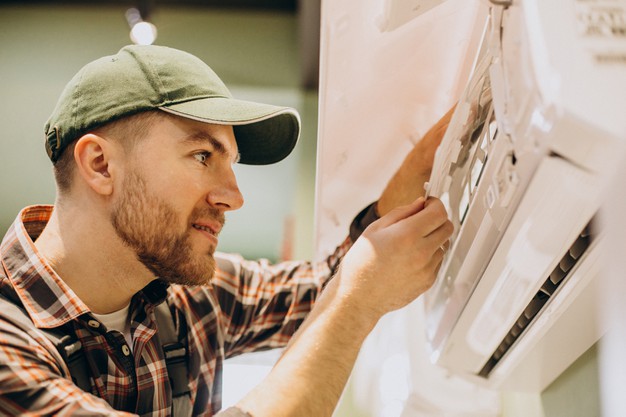 Your central heating and conditioning unit work constantly year round, especially during peak Summer and Winter seasons. If your home is equipped with heat and cooling, checking on the filters is one of the best steps a homeowner can take to extend the life of your systems and an easy way to maintain your home.
Your filters will need to be changed depending on the type, and the quality of the filters. Check on your specific unit to become familiar with the frequency you need to be changing out filters.
Check and Maintain Your Garage Door System
Due to the weight and mechanics of a garage door, it is important to continually check that it's working properly, as a faulty door can pose a serious threat. The chain on the opener should be lubricated from time to time, as well as any joints that are exposed. Also test opening and closing the door to make sure it runs on the tracks smoothly and properly, especially if you only use the door from time to time.
If your garage door comes fitted with an electronic opening system, also make sure to do routine checks to ensure it's working properly. Any faulty parts to the system should be replaced as soon as possible.
Here you can find replacement parts for garage door systems.
Clean Your Exhaust Hood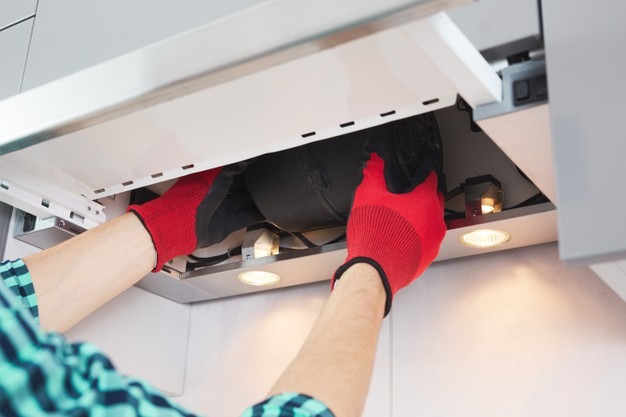 While it is good practice to clean your kitchen and appliances for cleanliness and health reasons, dirty exhaust hoods can pose a fire hazard as well. With weekly cooking, grime, grease and dust can collect on the hood, and can be dangerous for your kitchen.
Take the time to clean the hood every other week to keep it from building up too much grime. If your exhaust hood has a filter, be sure to change it periodically as well.
Here you can find range hood filters.
Keeping your home tidy and well maintained will help to extend the livability and health of your home and for your family. And if you wish to sell your home one day, maintaining all of the spaces will keep the price of the property high, as any major damages can lead to major devaluation.
With just a little bit of proactivity and routine maintenance, you can easily care for and maintain your home! But be sure to make any necessary repairs and changes when they pop up. You can find replacement parts and DIY tips at SearsPartsDirect.