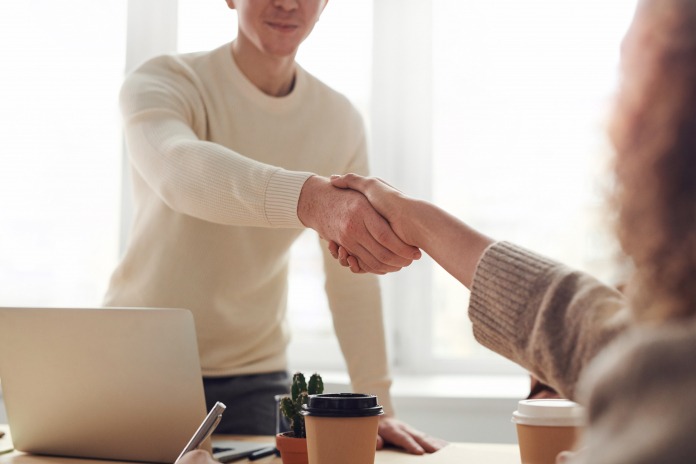 We hope you love the products we recommend! Just so you know, Men with Kids may collect a share of sales or other compensation from the links on this page.
As a recruiter, it's important to get as many eyes on your open job position as possible. Although you may be advertising your job position through a job board such as ZipRecruiter, integrating with free options such as Google can also increase your chances of finding top talent. There's a variety of options when looking to market your job for free. If saving on your spend is your main goal, you can find some of these options listed below.
Utilizing Facebook and Other Social Medias
Social media has been revolutionary for the recruiting market. Being able to interact and engage with candidates directly establishes a relationship much faster than we could prior. Social media also allows you to gain wider visibility for your company and brand. When looking to market openings at your organization, using social media as a free tool is extremely powerful.
Post directly to your feeds in order to notify your followers of job openings in your company. Post to applicable groups related to hiring, or even reach out to single candidates in order to strike up a conversation about a partnership. Social media is the most important tool a recruiter has in 2021. Spend some time learning how to post your content and job ads on sources such as Facebook, LinkedIn, Instagram, Twitter and more in order to make your job postings visible and marketable.
Taking Advantage of Trials for Major Job Boards
While not entirely free options, using job boards is the absolute best way to go for any recruiting plan. Job boards like ZipRecruiter, CareerBuilder and Monster have a variety of benefits that can help you fill positions quickly. The catch is that these are typically not free, and you may need to account for using these services in your budget.
But before you make the decision to spend, or to avoid using these services, many of these online job boards offer free trials for their services. Once you are ready to begin posting and marketing your openings, sign up with services like ZipRecruiter, and get in on the week long free trial. ZipRecruiter claims that the majority of recruiters will find qualified candidates on their first day of posting. That means you have a great opportunity of finding candidates to fill your position all in the span of your free trial period.
When being thrifty on your hiring spend, we need to use every outlet we can find. And using free trials for sites like ZipRecruiter can be a excellent asset for hiring for free.
If you're interested in learning more, check out our article about the best Free job posting sites
Google for Jobs
Imagine that you're a job seeker looking for a new role. You might visit a job board like ZipRecruiter to see what open positions are available. On the other hand, you might also turn to Google to see if any listings come up through their search engine by typing in different keywords like "jobs near me," "engineering jobs in San Francisco," or "part-time remote positions."
If a job position is indexed with Google for Jobs, then it will show up on the search results page. This makes it easy for job seekers to find a list of all open roles directly without searching through multiple different websites or job boards.
Keep in mind that you aren't actually posting a job with Google. They aren't a traditional job board site. However, they can pull information from your company website or third-party job board so that your listing shows up on the search results page. This is why as a recruiter, integrating with Google for Jobs is an important tool in order to get your listing as much exposure as possible.
Posting a Job Using Your Own Company Website
If you're strictly advertising an open position on your own company website, then you will need to add structure data to the page so that Google can pull the information to their search engine. This is essentially a small amount of HTML code that informs Google about your page by using sitemaps.
A full integration guide is available here.
Once you add the structure date to your website, any future job you add to your site will be automatically pulled by Google.
It's important to optimize your job position to fit with Google's requirements. For example, you'll need to add a way for job seekers to apply, add a common and easily searchable job title, and remove all buzzwords or keywords that might make your listing sound too manipulated.
When trying to hire for free, it's best to consider how to maximize visibility with little spend. Using tools that are readily available to us like social media, search engines and free trials can do just that. With these sources, you should be able to hire at a fraction of the cost easily.