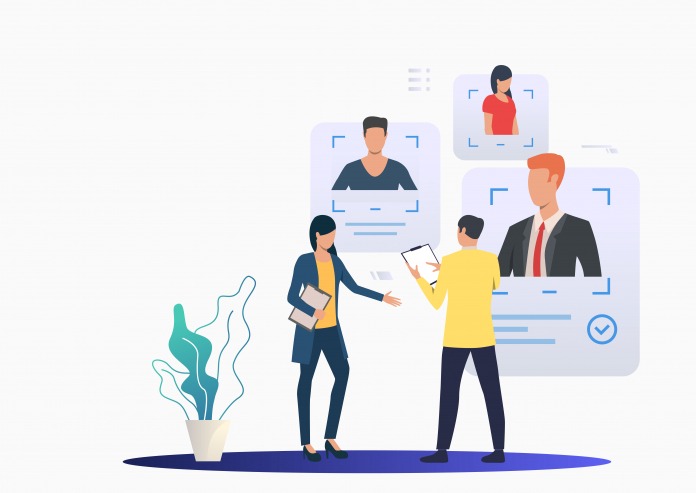 We hope you love the products we recommend! Just so you know, Men with Kids may collect a share of sales or other compensation from the links on this page.
Although there are many websites where you can post a job online, ZipRecruiter is consistently rated as one of the best options for finding high-quality candidates. In fact, 80% of recruiters who have used them in the past claim that they get a hirable applicant within the first 24 hours of posting the job.
Why Should I Post a Job Online with ZipRecruiter?
At first glance, ZipRecruiter may not look very different from other job boards like Indeed or CareerBuilder. However, they have a few major selling points that make them a better choice when hiring for hard-to-fill roles.
100+ Partner Sites
When you post your job on ZipRecruiter, it not only shows up on their site but it also gets sent to over 100 different other job boards as well. This increases the visibility of your post and chances of finding a quality applicant.
Customizable Templates
ZipRecruiter doesn't just post your listing; it also helps you write the job descriptions to attract as many applicants as possible. By using their pre-made templates, you can have a detailed job description (with a list of responsibilities and preferred qualifications) to launch your listing in a matter of minutes.
Intelligent Candidate Matching
Sorting through resumes can be time-consuming, but thankfully ZipRecruiter does the dirty work for you. Their AI-matching technology finds job seekers with your exact skills and experience preferences, so you won't have to worry about dealing with unqualified applicants.
ATS Integrations
Although you can track and monitor all your applicants directly through the site, ZipRecruiter also allows you to manage your hires through your own applicant tracking system. You can post jobs, find new resumes, and keep track of the onboarding process by integrating ZipRecruiter with your ATS of choice. 
How to Post a Job Online with ZipRecruiter – Step by Step Guide
Before you post a job online, you'll need to create an employer account with ZipRecruiter.
Now it's time to create the listing for your job post. First, enter the basic information such as job title, job location, employment type (full-time, part-time, contractor, etc.).
You'll also need to write a detailed job description of the role. We recommend adding as much detail here as possible and including information on responsibilities, expectations, and required experience.
*If you haven't written the description yet, ZipRecruiter can also provide a template of responsibilities and qualifications based on the role. You can adjust the different fields to optimize the description to fit your company's needs.
Your summary and selling pitch can go in the next field, "Why Work at This Company."
Finally, tick the provided benefits and the salary range if you want to disclose that information.
*ZipRecruiter can also help you determine the appropriate compensation level for the role. When filling out this field, you'll see a box that shows you the average salary for this type of job in your area.
Save your job post and continue to choose a payment plan. Although you'll have to enter credit card information to get started, keep in mind that ZipRecruiter offers a free 4-day trial. If you decide to cancel before the trial expires, you won't be charged for anything. And you'll be able to keep all the resumes that applied to your job during the trial.
Once your payment information has been entered, you can post your job. It will be live within a few minutes and available to all ZipRecruiter job seekers.
What are ZipRecruiter's Plan Options?
If you'd like to continue working with ZipRecruiter after your free trial ends, then you can sign up for one of their three membership plans:
The Standard Plan is the most affordable option. It allows you to post a job listing on ZipRecruiter and their partner sites.
The Premium Plan also allows you to post jobs as well. But it also gives your listing premium placement in job alert emails to job seekers. You'll also be able to sort through ZipRecruiter's base of over 31 million resumes to help you in the search for the right candidate.
The Enterprise Plan is their most robust membership option. With this plan, you can take advantage of ZipRecruiter's AI matching technology as well as its integrated ATS system. You'll also be listed in the search results as a featured employer, which can help you stand out from the rest of the competition.
Recruit With ZipRecruiter 
As a recruiter, you have plenty of options when it comes to job boards and hiring sites. But ZipRecruiter takes it one step further by helping you with all aspects of the job search to make sure you hire as efficiently as possible. So, sign up and post your first job with ZipRecruiter today!