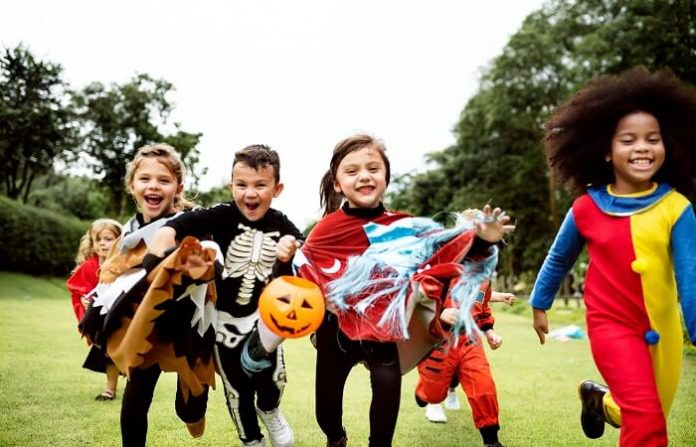 We hope you love the products we recommend! Just so you know, Men with Kids may collect a share of sales or other compensation from the links on this page.
Between work, school, and all those household chores, you somehow haven't got round to getting Halloween costumes for the family. Don't worry, we've all been there. The good news is that there are lots of great last-minute Halloween costumes available online. Below, we've put together a guide to some of our favorite last-minute Halloween costumes ideas.
For the Little Ones
Spiderkid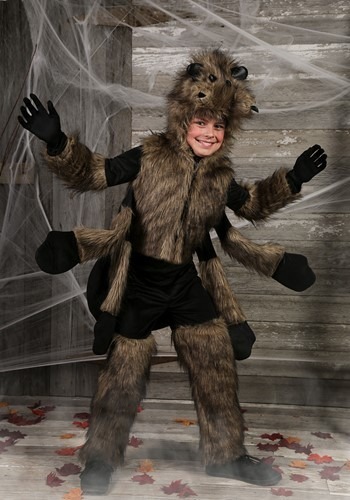 Nothing says Halloween like a creepy spider's web, and this super simple spider costume from HalloweenCostumes.com is perfect for a last-minute boys or girls Halloween costume. Best of all, you won't need anything else apart from maybe a black T-shirt – making this one of our best super-speedy Halloween costume solutions. 
Little Devil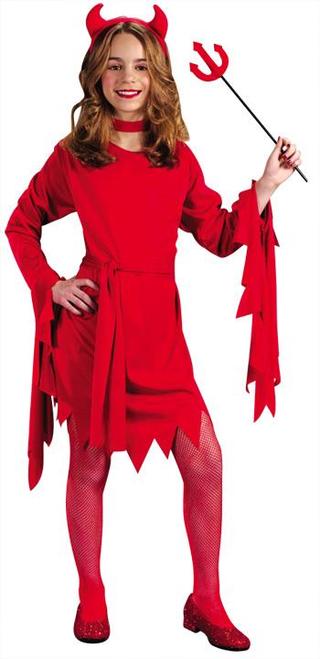 Quickly transform your little angel into a little devil with this four-piece Devil Girl costume from Halloween Express. Not only are these last-minute Halloween costumes easy, but they're warm and fuzzy. Also, the separate pieces can be mixed and matched for other occasions.  This one is available in a number of sizes – from tiny tots to tweens, and is an absolute favorite with kids.  
Little Stinker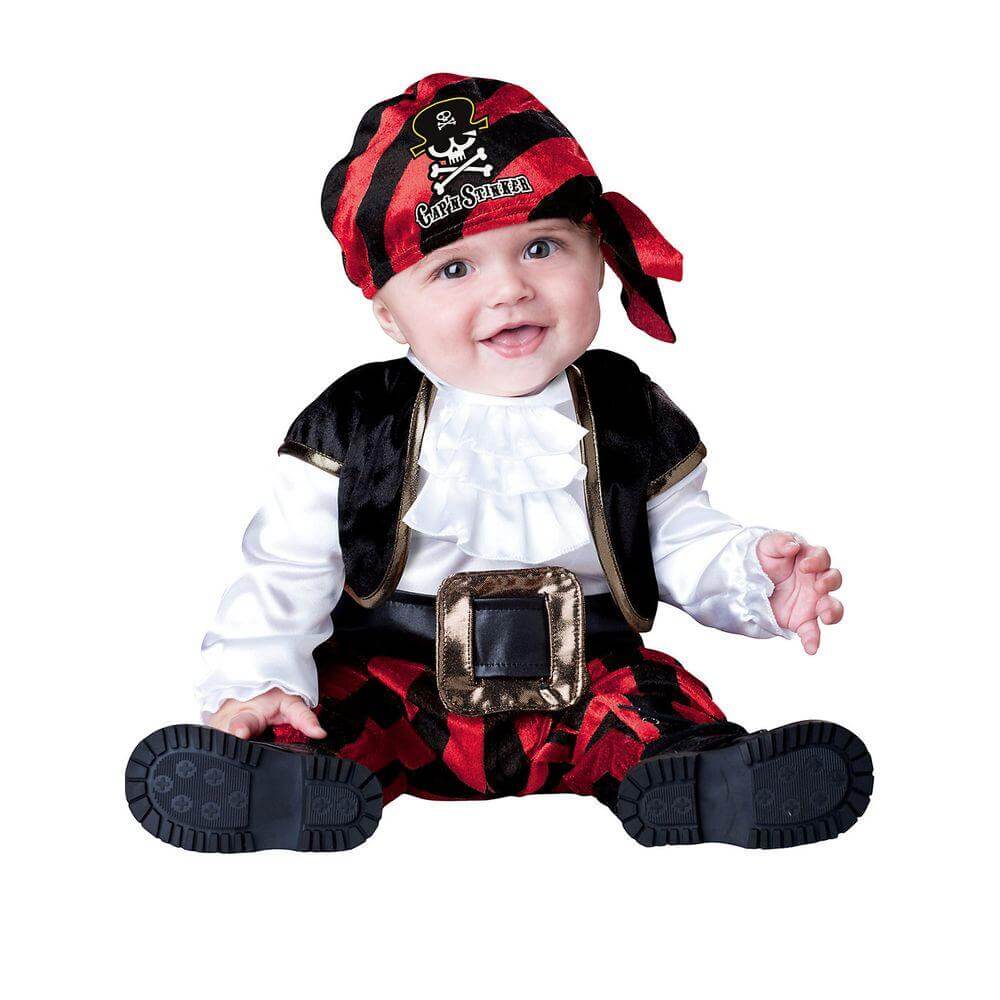 Turn a toddler into a rough and tough pirate with this really quick and easy Captain Stinker costume. This is a great last-minute Halloween costume for tiny tots! To clarify, it is fully washable so it'll be a stinker in name only. 
Who ya gonna call?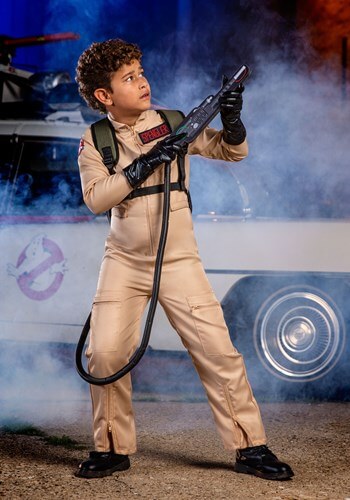 For the cool dude in your life, this brilliant Ghostbusters costume will have your boy ready to go in minutes for a fast, no-fuss last-minute Halloween costume, easy!  This hassle-free costume features everything you need to transform super kids into a classic movie character – all you need to add is attitude!
Breaking Bad – Not the Bank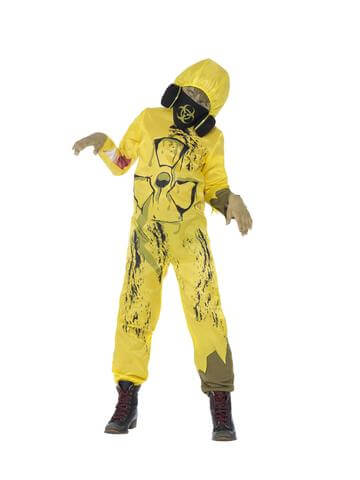 If you have a teen who thinks he's too old for Halloween, this one is likely to change his mind. From the hugely popular TV series, Breaking Bad, this Toxic Waste Costume is a perfect last-minute Halloween costume for the reluctant teen.
For the Grown-Ups
Because you're never too old to enjoy dressing up, we've put together our best picks for last-minute Halloween costumes for adults: 
Wonder Mom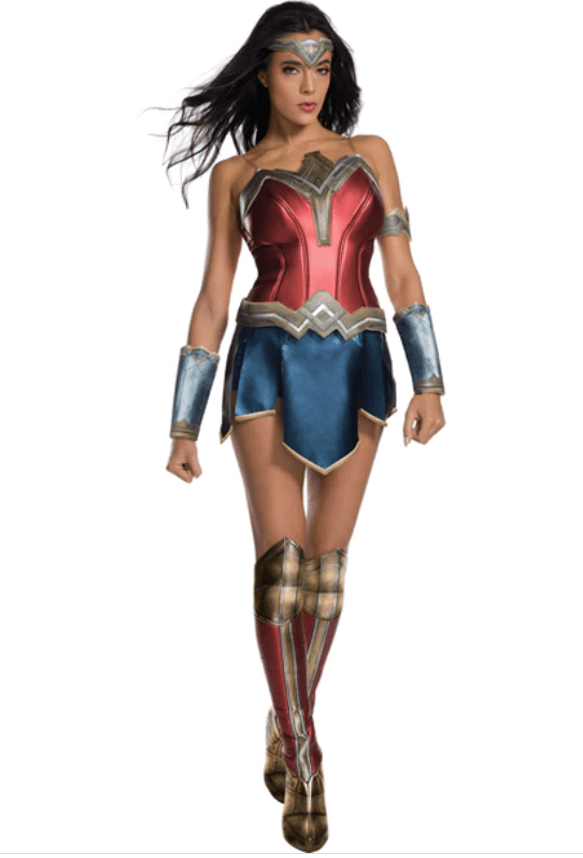 We all know that Moms are superheroes, and this fantastic six-piece Wonder Woman costume features everything you need to quickly and easily complete the look and get Halloween ready. 
It's a Scream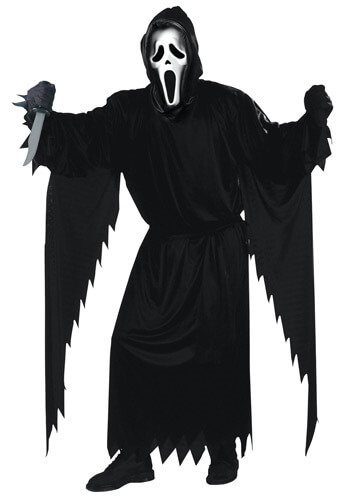 Not for the faint-hearted, this perfectly simple last-minute Halloween costume idea can be ready in minutes and includes a men's Scream cloak and mask. Best of all, you don't even need to comb your hair!
Gothic Gal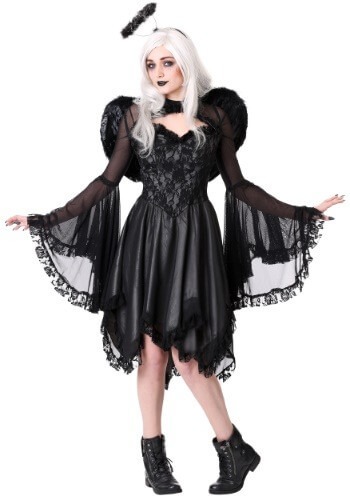 For the busy lady, this one couldn't be easier. For a gothic look, this dark angel costume is one of our top last-minute Halloween costumes ideas for women. It's just the amount of creepy you need this Halloween to spook your family. 
What's Up Doc?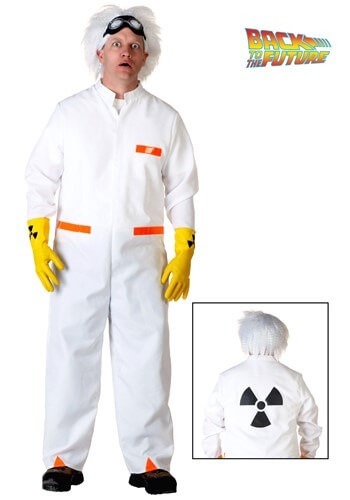 Movie lovers will adore going back to the future with this fantastic Doc Brown costume.  Featuring a jumpsuit, wig, goggles, and gloves, time is no object with this fun ensemble for Dad. For extra fun, why not try going the whole shebang and turn your boy into Marty McFly for the perfect Dad and son Halloween dream team.  
Vamp It Up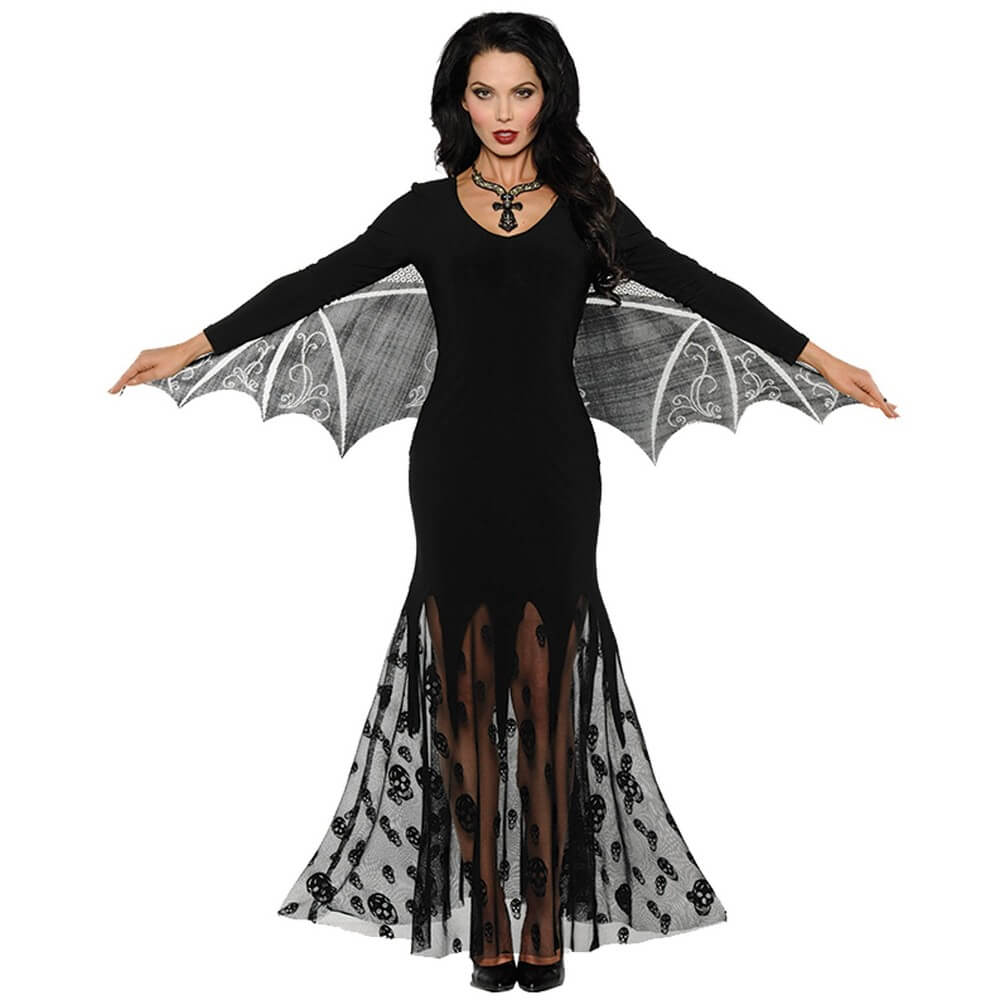 Ladies can go ghoulish-glam with this full vampiress costume featuring a spooky skeleton mesh skirt and wings. For lady's last-minute Halloween costumes, it really doesn't get better than this one for a touch of spooky sass. Best of all, this one can be adapted easily for future Halloweens to make it into a witch costume. 
If only our busy lives didn't get in the way of Halloween costume planning. Thankfully, there are plenty of stunning and inexpensive costumes out there for the whole family. For instance, many can be delivered the next day for those who really procrastinated this year.
More Halloween Activities 
From witches to favorite characters from the movie world, the picks above will have you Halloween ready in less time than it says to say 'Boo'. For added spookiness, don't forget to accessorize with some spooktastic Halloween make-up.  It's never too late to get in the spooky spirit with our fun and affordable last-minute Halloween costumes ideas. If you have some extra time, put up some Creative Halloween House Decorations For The Spooky Season. Oh, and don't forget the pumpkin carving!