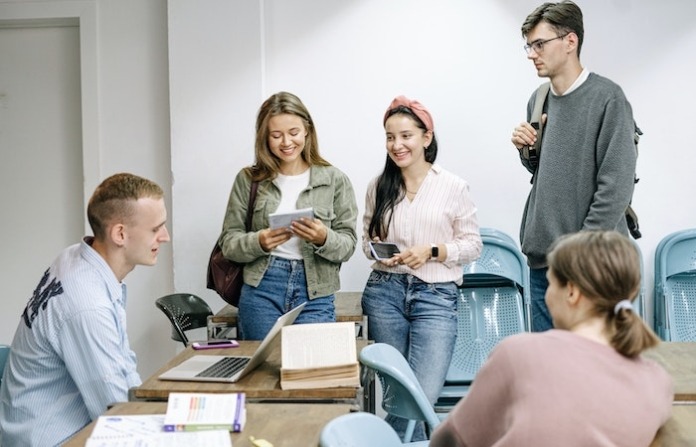 We hope you love the products we recommend! Just so you know, Men with Kids may collect a share of sales or other compensation from the links on this page.
If you're looking to get into the corporate world, looking for a part-time job in an office can be a great way to get relevant experience on your resume. Of course, finding office jobs for college students can be difficult. 
When you're looking for roles, use ZipRecruiter to look for opportunities from businesses close to campus. These are more likely to look for college students for their roles. We've rounded up 7 of the best office jobs for college students to help you start your search. 
Great Office Jobs for College Students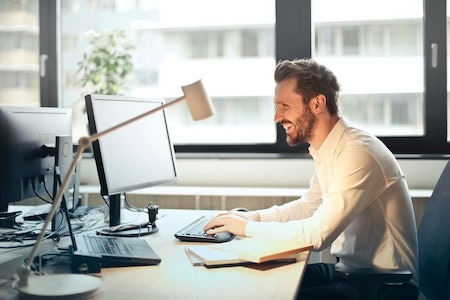 If you want to get office jobs for college students, there's no better place to start than ZipRecruiter. ZipRecruiter will let you create a profile, upload your resume, and start looking for jobs. And don't worry if you've never done a resume before; ZipRecruiter has templates for that!
There are millions of jobs available, so do your research! Your profile will even get sent to employers, so make sure you're checking your e-mails to see if any of them have invited you to apply for positions!
1. Administrative Assistant ($14.84 Average Hourly Rate) 
This is the most common office job you'll find. In this role, you'll be supporting more senior administrative staff members or those in support roles, such as HR or Finance. You'll be filing, typing, taking notes at meetings, distributing memos, and communicating with other employees. 
2. Bank Teller ($12.29 Average Hourly Rate) 
While not strictly a traditional office role, a bank teller can be a flexible role. It will still enable you to acquire essential skills that any employer will be glad to see on your resume. You'll count cash, make deposits and withdrawals, and answer questions. In most cases, this is also a low-stress job. 
3. Customer Service Representative ($12.68 Average Hourly Rate) 
You may be a customer service representative in a store or in an office. There, you may handle customer service inquiries via live chat, email, or over the phone. Try to pick and choose where you work carefully for this role. After all, while this role is simple, it can be stressful if you don't have thick skin. 
4. Receptionist ($12.32 Average Hourly Rate) 
Receptionists in office buildings are responsible for handling calls, organizing the office, and screening visitors. In the right situation in an office looking for someone to handle calls out-of-ours, this can be a very relaxed position. Look for Front Desk roles on ZipRecruiter (there are over 85,000 jobs available) to find low-stress front desk roles. 
5. Library Clerk ($12.23 Average Hourly Rate) 
Whether on campus or in a nearby library, a role as a library clerk or assistant is the perfect role for any bookworm. It's quiet and low-stress, and it can help you find a peaceful place to work on your studies. These roles are sought after, so try to get in early at the beginning of each new school year. 
6. Research Assistant ($15.27 Average Hourly Rate)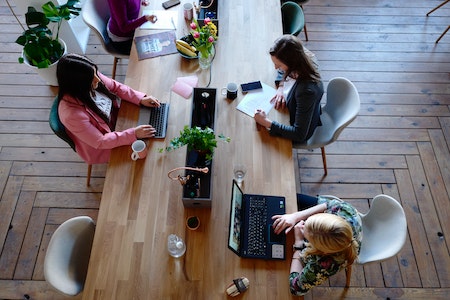 Majoring in science? If so, you may be able to find a job as a research assistant within your school. In this role, you'll be supporting researchers by preparing materials and experiments, helping to submit research, managing administrative tasks, and more. 
7. Virtual Assistant ($15.64 average hourly rate) 
If you need a more flexible role and have an entrepreneurial spirit, you could try being a virtual assistant instead of finding one of the office jobs for college students that requires you to report to work. So many jobs are now remote, so any future job you apply for will find the skills you learned as a virtual assistant incredibly valuable. As a virtual assistant, you can support a variety of businesses with their needs, and you can even specialize in what you're good at (social media, for example). 
Expand Your Learning with Innovative Roles
If you're short on time, you may find looking for entry-level remote roles or side gigs are a better fit for you than office jobs for college students. When you're searching for jobs on ZipRecruiter, make sure you don't overcommit yourself if signing on for specific hours. Think through how much time you need to study, especially around test time. Your job should support your education and professional development.