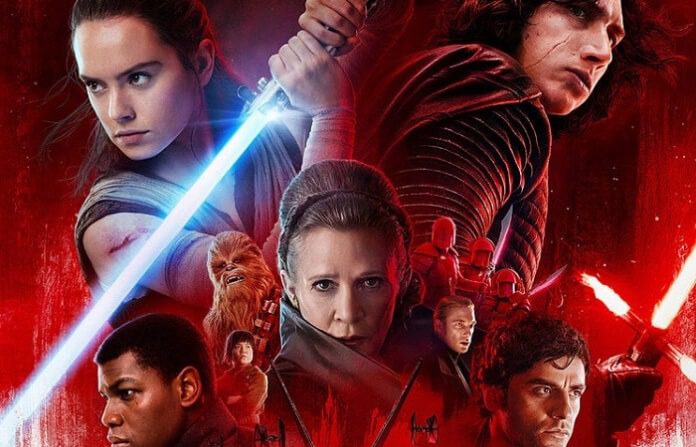 We hope you love the products we recommend! Just so you know, Men with Kids may collect a share of sales or other compensation from the links on this page.
May the 4th is seen almost as a federal holiday to any loyal Star Wars fan, and for good reason. The series has a major following for its expansive sci-fi world and interesting character arcs and stories. But whether you're a lifelong fan, or just tired of being asked "you've never seen Star Wars?!", now is a better time than any to get glued to the TV and binge watch the series, especially with the whole series being accessible on Disney+. Cap it all off with the Rise of Skywalker being released on May 4th, and your binging will be complete!
If you are a first time watcher, or you just need a quick refresher, let's dive into the world behind Star Wars and what you should remember while watching. Before we do, go on over and get yourself a streaming device for your TV, you will thank us later!
Also, to get your kids passionate LEGO.com is bursting with offers for you to celebrate. There will be a sale on selected LEGO Star Wars products while supplies last, so be sure to wake up early and grab yours fast! Starting on 5/1 to 5/4, get an exclusive Death Star II Battle Set GWP with purchase of $75 or more of Star Wars products.
For die hard Star Wars fans, this is more of a philosophical question than anything. But it's not to be taken lightly, as the viewing order can drastically change how you receive and understand the series. Generally speaking, there are two ways to watch the series:
What might confuse a lot of new viewers in the Star Wars franchise is the titling of the movies. Due to budgeting, plot reasoning and how expansive the universe was becoming, George Lucas decided to to start the story telling in the middle of a 3 part trilogy, where we would be introduced to the rebellion and Luke Skywalker. This is why, theatrically, the first film in 1977 was titled Star Wars Episode IV: A New Hope.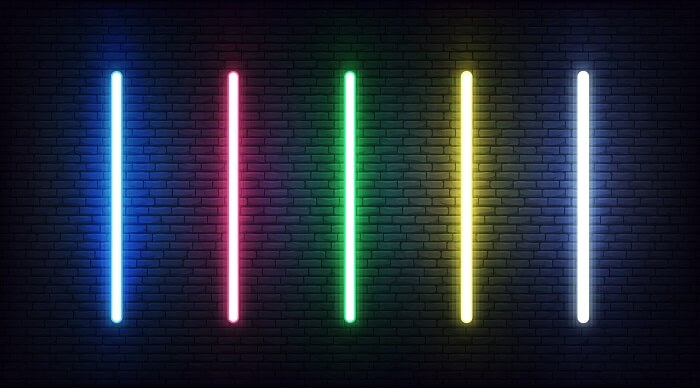 If you are someone who wants to preserve the viewing order of a fan who has been watching since the beginning, this is how you'll want to watch:
Keep in mind, with this viewing order, plot points will be jumbled and you might be doing a lot of connecting the dots.
Because of the order in which the films were made, watching the series as stated above will give you the preservation of the actual releases, but could confuse you with plot point jumping. This order follows the plot from start to beginning, but does ruin some major twists that happened in the original trilogy (specifically Episode V).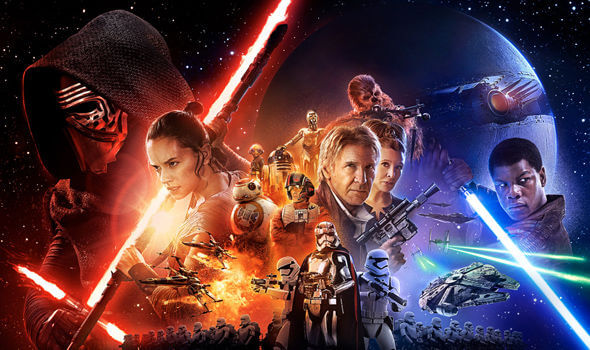 It's your decision on how you would rather watch this franchise. Most likely, the "big twist" in Episode V may have already been spoiled for you after decades of cultural references, but if you want to preserve that moment, or don't want to spoil it for others watching with you, watch the Theatrical order. If you just want a progression of plot points from start to finish, watch the Chronological order.
Depending on your viewing order, knowing certain characters' names may spoil certain plot points. But generally speaking, the core group of characters in the Star Wars series are as follows:
Luke Skywalker: the main protagonist, played by Mark Hamill. Originally introduced in A New Hope, Luke becomes a leader in the Rebel Alliance, and trains to become a Jedi under the guidance of Obi-Wan Kenobi and Yoda.

Han Solo: played by Harrison Ford, Han Solo is a smuggler and pilot of the Millenium Falcon. He comes into contact with Skywalker and Kenobi, and soon becomes a leader in the Rebel Alliance.

Princess Leia: portrayed by Carrie Fisher, Leia is the princess of Alderaan. She becomes a member of the Rebel Alliance and helps to overthrow Darth Vader and destroy the Death Star.

Darth Vader: voiced by James Earl Jones, Vader is the primary antagonist in the original trilogy, whose backstory is told in the prequel trilogy. He is the Chief Enforcer of the Galactic Empire, and works to crush the Rebel Alliance.

Yoda: voiced by Frank Oz, Yoda is a green humanoid alien and Jedi master of Obi-Wan Kenobi. He trains Luke Skywalker in the ways of the Force.

The Star Wars series has built up years of cultural significance, and it's had quite the impact on both film and pop culture.
The Millenium Falcon (Han Solo's starship) and the Death Star (space station and superweapon) are icons of the films, and have been released numerous times in Lego collections.

The iconic opening scroll of Star Wars movies was done practically, with a 2 foot long yellow cut letters and a 6 foot long black paper background. The camera passed over the words slowly and the shot took nearly 3 hours to complete.

Yoda was originally set to be cast as a monkey, before the idea was scrapped for worries of production setbacks.

The first Star Wars almost caused a conflict between Tunisia and Libya, as a prop military vehicle sat on the Libya border during a filming sequence. Tunisia received threats from the Libyan government and Lucas was forced to move the prop.

Chewbacca's voice is a sound mix of walrus, seal, badger and lion.
And that's it! You're now more than ready to dive into your Star Wars binge. So relax, pull up Disney+ and experience the classic series. And as always, May the 4th Be With You!
Looking for more to binge? Give these upcoming movies in 2020 a look!