We hope you love the products we recommend! Just so you know, Men with Kids may collect a share of sales or other compensation from the links on this page.
If you're planning a vacation with the family, don't forget to bring travel games! They'll keep your little ones entertained on flights, on the road, or even in the hotel. We've scoured the internet for some of the best (and educational) games for kids of all ages. From board games to interactive apps, here are some of the coolest travel games to buy for your next trip.
If you have passengers who constantly ask "Are we there yet?" you need a TV show that will help them lose track of time! And for that, there's no better streaming service than Hulu, which offers thousands of options across different genres. In particular, we recommend older kids and adults watch Futurama, which Hulu is reviving with a new season! Even better, the platform lets you choose a plan that fits your budget. You can even bundle your subscription with Disney+ and ESPN+ for just $12.99 a month!
8 Interactive Travel Games for Kids
Osmo
Osmo is an award-winning system that uses mobile apps and real tangible game pieces. Depending on the package, it'll teach your kids about math, spelling, drawing, and even coding. So, the fun travel games are also educational!
To use these great family travel games, simply place your tablet in the holder and use the provided game pieces to play digital games! And they have dozens of options and accessories to keep your little ones occupied the entire trip.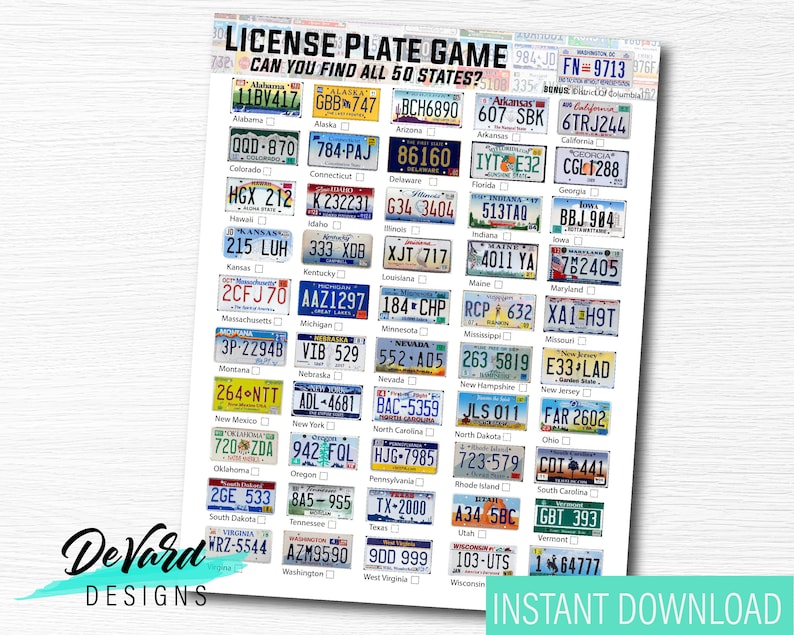 Not sure how to keep kids happy on those long road trips? Why not play the license plate game? As your cruise down the highway, keep an eye out for the different license plate states. If you see a new one, circle it on the map! It's a fun way to learn about geography while also sparking some friendly competition with your family! 
If your child loves to travel, then this interactive travel game is guaranteed to spark their wanderlust! This board game will take you around the world to some of the coolest countries, cities, and attractions. You'll learn about different cultures while also having fun with friends and family! Ideal for kids seven years and older.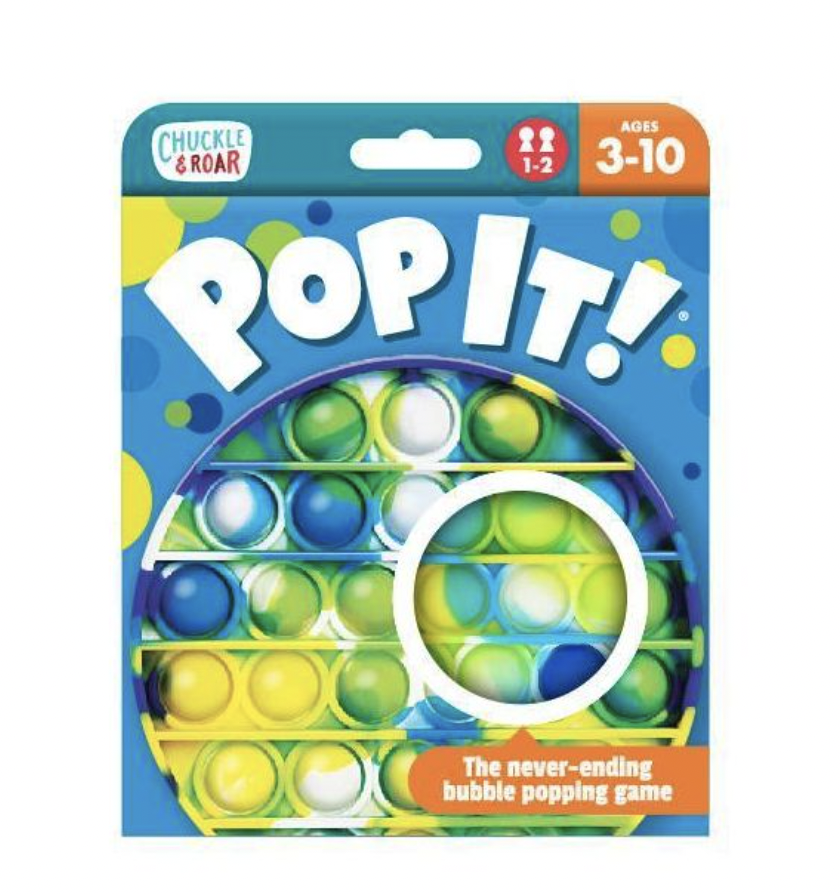 Who says travel games have to be complicated? Pop It! is a handheld toy with 28 silicone bubbles that you can pop in and out. There are no loose pieces, so you won't have to worry about lost parts in the car. It is a simple but addictive game to keep little hands busy. And it can help build motor skills, so it's great for kids between 3 and 5 years old (or for kids at heart).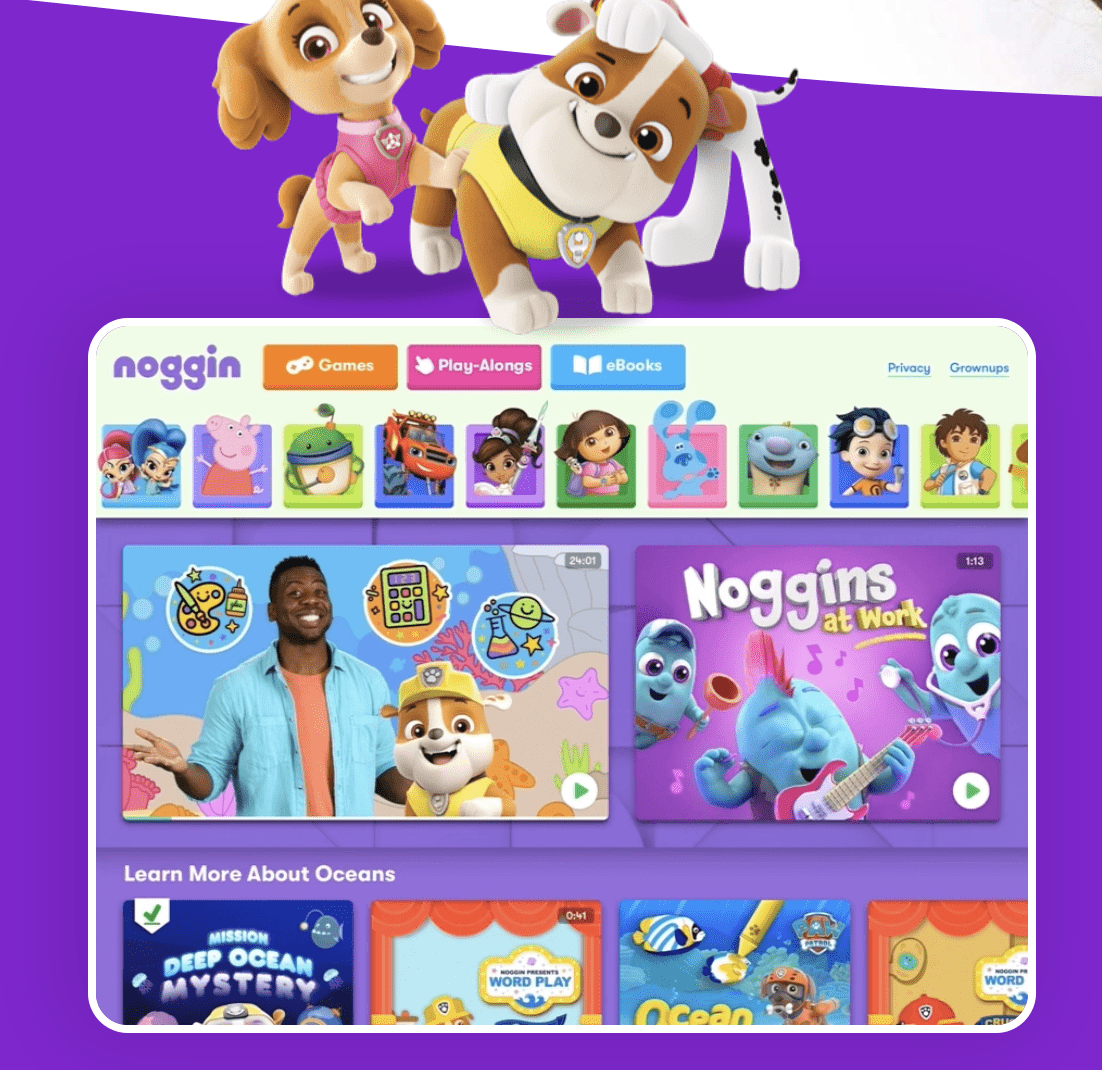 Kids can easily spend hours on the tablet watching TV or playing mindless games. But with Noggin, you can turn tablet play into educational fun! This mobile app has thousands of educational Nick Jr. shows, skill-building games, and interactive digital books for kids of all ages. Great for preschoolers or any kid aged 2 to 7.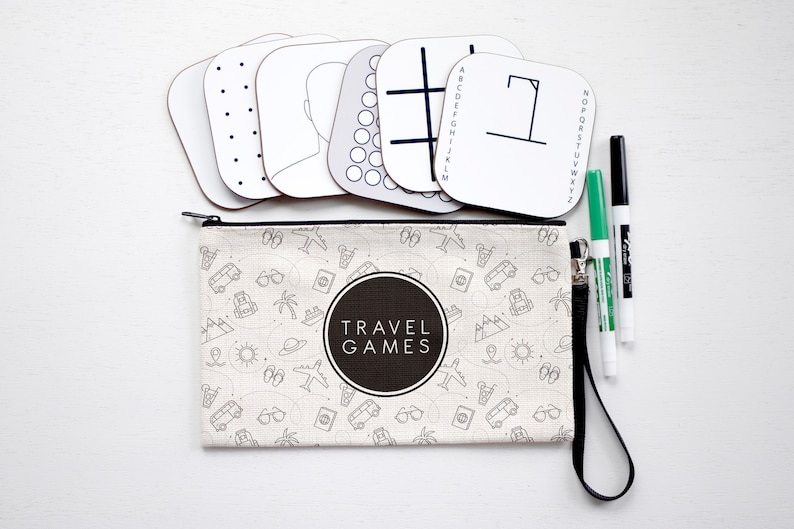 This travel set contains all your favorite childhood games, including Connect 4, Hangman, Tic Tac Toe. They are printed on mini-dry-erase boards that can be used over and over again. Plus, they come in a nifty travel case, so you can take them with you wherever you go. 
Explore the world with Max, Mia, and Toby the pup – your new favorite travel companions! This interactive picture book comes with little souvenirs that you can play with. There's an Egyptian maze, a train ticket from Japan, and even underwater photos from Australia. The book even comes with a mini Toby stuffed animal, so you can cuddle up while you read.
When it comes to finding engaging and educational travel games for kids, the Alphabet and Counting Puzzles from Melissa & Doug stand out as a fantastic choice. These puzzles seamlessly blend entertainment and learning, making them perfect companions for family trips. With colorful, durable pieces that are easy for little hands to handle, these puzzles can keep children occupied and entertained during long car rides or flights.
Whether you're road tripping across the country or flying to a new city, it's important to keep your kids entertained. Packing a few travel games is a must if you want to have a stress-free family vacation. Looking for more family travel advice? Check out our list of the top 10 most helpful tips for traveling with kids!