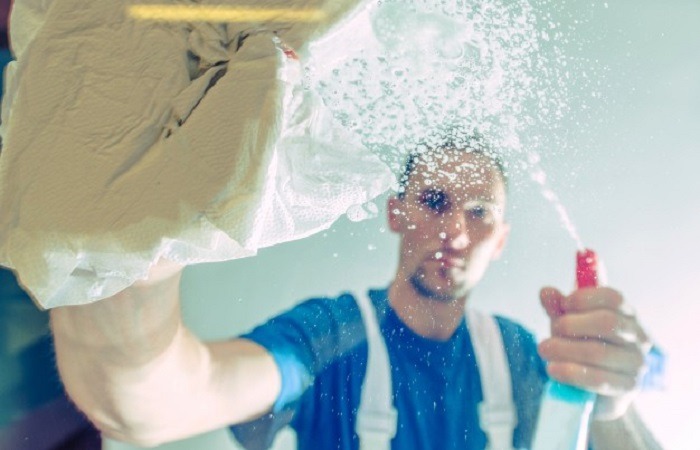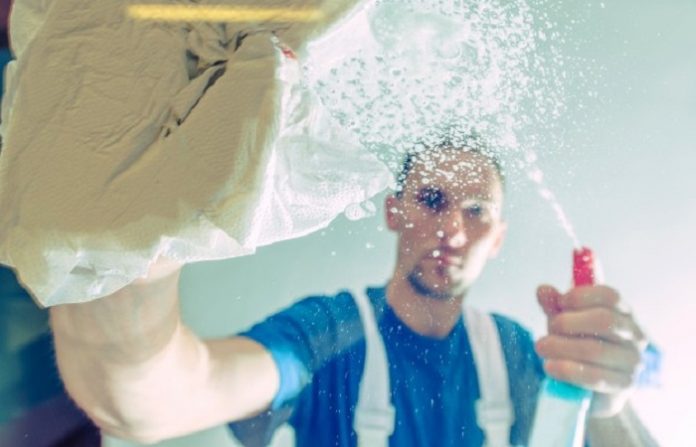 We hope you love the products we recommend! Just so you know, Men with Kids may collect a share of sales or other compensation from the links on this page.
Using these spring cleaning hacks you'll be able to achieve great results in half the time, all while saving money.
Spring cleaning might not be a big deal to some people, but for others, it's serious business. For the truly dedicated, spring cleaning involves a total overhaul of their house and garage, spending several hours a day cleaning every nook and cranny, and giving each item in their storage the "Do we really need this?" test.
Well, even for the truest of spring cleaners, we're here to let you know that spring cleaning doesn't need to be monotonous manual labor the whole time. In fact, there are many simple ways that you can quickly spruce up your home without an all-out event. Check out these spring cleaning hacks that will save you time and make things much easier when it's time to get your hands dirty.
Buy In Bulk to Save Money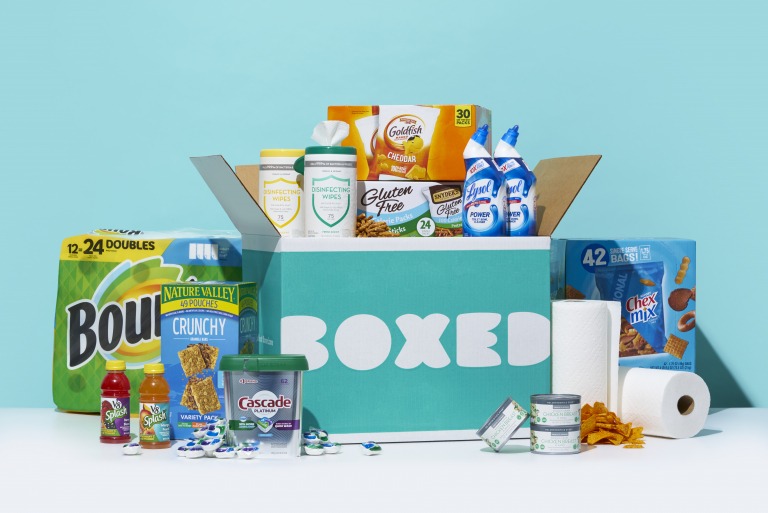 When you dedicate your time to cleaning your home, it can get a bit expensive, considering all of the products you will need. If you're taking on a big spring or summer cleaning project, you'll want to make sure you have plenty of cleaning products and supplies to get the job done. And if you don't want to spend a fortune getting all of this, going to your local grocery store might be the wrong choice.
Instead, consider buying from an online retailer that offers better rates for larger quantities, as Boxed does. You can find all different kinds of cleaning supplies on their site, such as scrub erasers, disinfectant wipes, trash bags, paper towels, and more. This will help ensure you have plenty of products to get you through spring cleaning without spending too much. New customers can save 20% off with free shipping with promo code BULKSAVE!
Using Drinks and Ingredients to Deodorize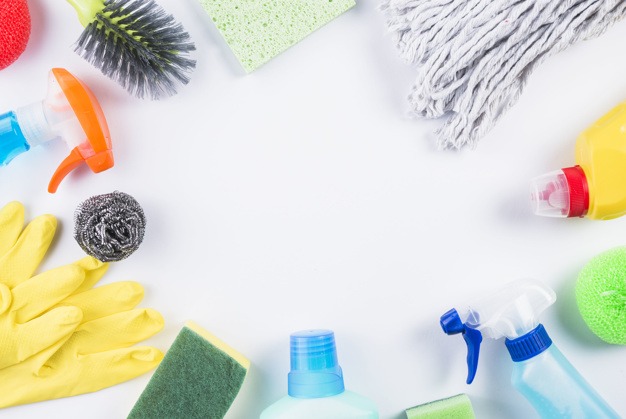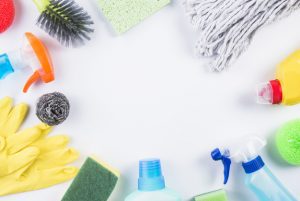 Often one needs to go out and buy tools before getting ready for a cleaning job but the odds are you already possess some of the tools for this tip! Regular club soda from Target can be poured into a toilet bowl to get rid of residual odors and clean away any gross gunk along the side. The acidity of soda is surprisingly good at breaking apart these substances and absorbing the bad smell. Leave it in for at least half an hour, though preferably one full hour, before flushing.

Vinegar is a very powerful deodorizer as well. If your kitchen still smells of eggs or deep-fried oil after an intense cooking session, then sometimes fans and windows just won't do the trick. Vinegar is great at absorbing these odors so all you have to do is place 100-200ml of vinegar in a bowl and place it close to the smell. Leave it out for an hour or two and the smell will be gone.
Cooking Sponges
Everyone needs to clean their microwave once in a while but I bet you haven't thought of using sponges like this. Moisten your sponge in soapy water and then place it inside your microwave directly onto the glass plate. Simply let it run for a minute on a low or medium setting. This will actually destroy residue bacteria and leftover odors from previous meals more effectively than manually washing the inside of the device with that same sponge! Feel free to leave a small bowl of vinegar in there afterward if any lingering smell remains.
Don't Forget About Your Car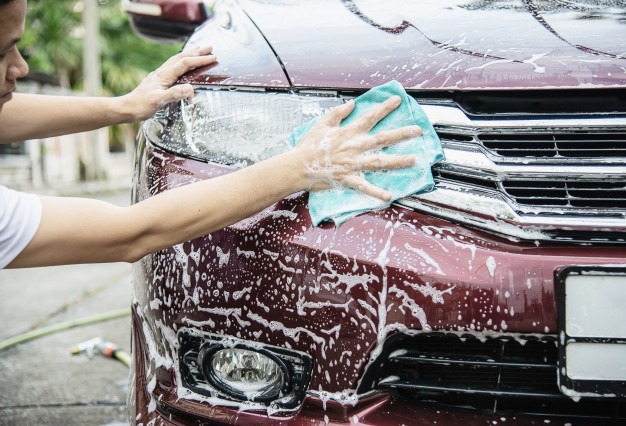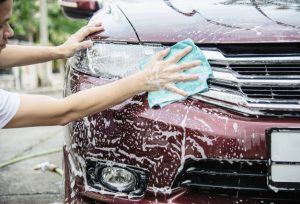 Your car is for all intents and purposes part of your home, whether you keep it in the garage or not. Many people spend several hours in their car a week (or even per day) so that makes it very important to keep this space clean.

Inadvertently inhaling dust and bacteria isn't pleasant for anyone. But all you have to do is vacuum the cushions and floor, hose or wipe down the windows with water, grab a sponge and an interior car cleaner spray to clean inside. Don't forget about certain nooks and crannies like underneath your driver's seat or the underside of your steering wheel. It's not hygienic to be touching a dirty wheel every day now, is it?
Making Lemonade for Your Sink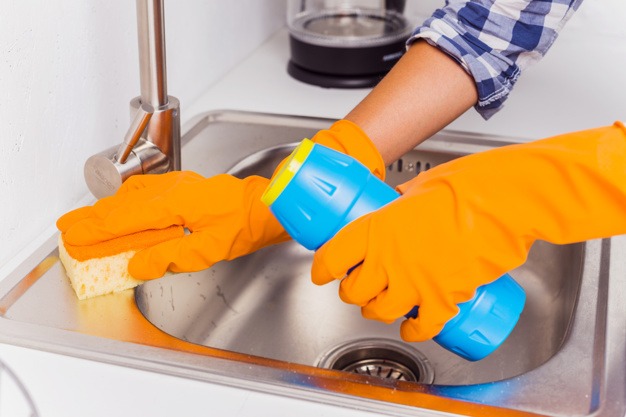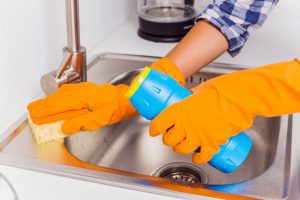 Okay, so you don't actually need lemonade to remove rust from your bathroom or kitchen sinks, but you will need some lemon juice or even a real lemon for this tip. Much like soda or vinegar, lemon extract is acidic which makes it great for removing rusty residue. You can also use vinegar soaked rags on these components, but lemon just smells nicer and also doesn't linger for as long.
Baking Soda is the Number One Cleaning Tool
You may have already heard before that baking soda is an invaluable thing to have when it comes to cleaning. That's because baking soda can be used to both clean and deodorize so many things. You can sprinkle some of it on couches and sofas, carpets, kitchen stovetops and many other household items and they'll be looking (and smelling) as good as new.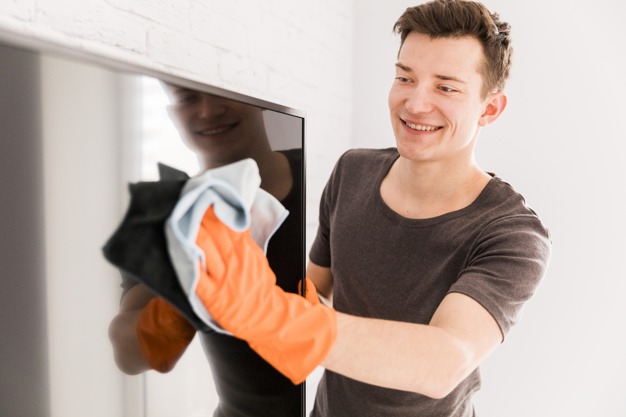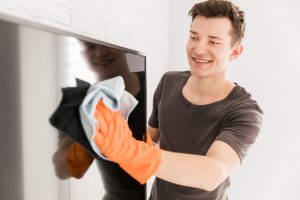 If you really hate spring cleaning, or cleaning in general, then you probably want it to be over with so you can get back to your social media, television viewing or video gaming. But our electronics need to be washed too! Complete your spring cleaning by using some sponges, paper towels with cleaner spray, or disinfectant wipes to give your gear a good wash.
Don't want to just clean your house and make it dust and rust-free? Planning to also organize your house! Well here's how you can do it!
Last but certainly not least, don't forget to reward yourself after successfully completing your spring cleaning hacks of the season. A pizza and some beers wouldn't hurt. After all, you earned it!