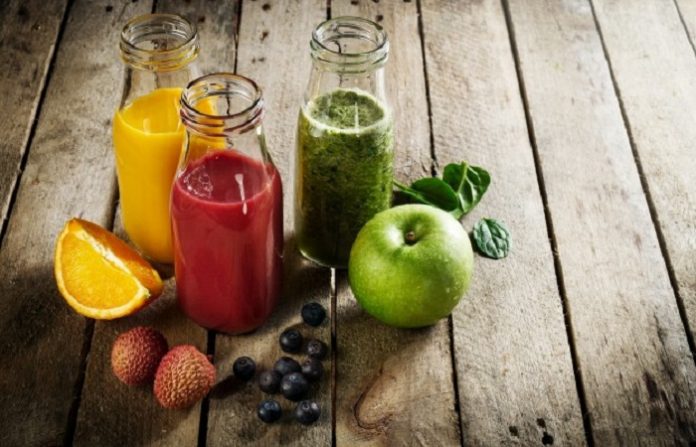 We hope you love the products we recommend! Just so you know, Men with Kids may collect a share of sales or other compensation from the links on this page.
If working out and staying healthy are a big part of your life then you must know and appreciate the value of having sufficient protein in your diet. Naturally, a balanced diet is the cornerstone of good health. But if you are looking to go a notch higher to achieve a lean physique and a killer set of abs, then you must up your protein game. Protein does two important things to your body especially if you work out regularly. One, it helps with muscle growth and repair after a workout. Two, it speeds up fat loss, keeps you satiated for longer and reduces cravings. Result= killer abs.

Cue in Protein Shakes/ Smoothies….
To maximize the benefits of protein you should consider incorporating protein shakes or smoothies in your workout. While taking a protein rich meal will give your body the nutrients it needs, solid food takes time to digest and deliver nutrients where they are needed. It also requires time to prepare a meal, especially a healthy homemade meal.
A protein shake or smoothie after a hard workout on the other hand takes as little as 30 minutes to reach your muscles and start repairing away. Not to mention that smoothies require little preparation time and involve minimal clean up!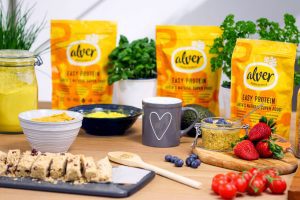 Is there a difference between shakes and smoothies?
You might be wondering if shakes and smoothies are different, or if they are interchangeable. Technically, there isn't much difference in as far as benefits are concerned, as this is dictated by the ingredients you use.
When it comes to texture, smoothies tend to be thicker because they use vegetable and fruit pulp, with a base of water or juice. Shakes tend to be smoother and creamier, using bases such as yogurt or coconut milk.

Shakes will most often be fortified with some form of protein (such as whey, soy, casein etc.) and can act as a meal replacement. Obviously, you can add protein powder to your smoothie to increase its protein content. As mentioned above, protein shakes are great for a post workout boost.
The great thing about smoothie and shake recipes is that none is written on stone. You can tweak and adjust ingredients depending on what you have in your fridge, what nutrients you are looking to increase in your body and what flavors you fancy. That said;
Here are our 3 top shakes/ smoothies that you must incorporate into your workout:
1. Blueberry Banana Protein Smoothie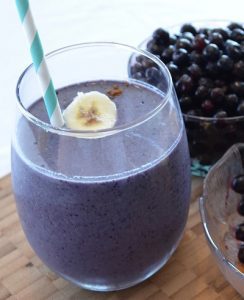 We recommend this smoothie for the sheer power of blueberries it packs. Blueberries are a superfood that is full of nutrients including vitamins, fiber and manganese. They are also full of antioxidants which protect cells in our bodies, help to lower blood pressure and decrease instances of disease. All these benefits and we haven't even mentioned just how delicious they are! Anyway, back to the smoothie.
You will need:
I cup almond milk
½ cup frozen blueberries
¼ frozen banana
½ tbsp. almond butter
1 scoop vanilla protein powder
Some water
Method
Add all the ingredients to a blender and pulse until smooth. Add water to reduce thickness as desired. Drink immediately.

2. Chocolate Peanut Butter Protein Shake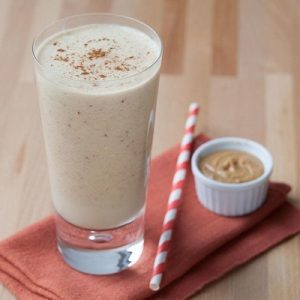 We picked this shake for several reasons. If you are keen on how many calories you are taking with your meals then this shake is for you. It is high on protein and stays under 250 calories. It is also powerful enough to represent a small meal, especially if you prefer to eat 5-6 small meals throughout the day, rather than 3 large meals. Finally, it consists of only three ingredients, and one of them is water. So basically, you can blend and drink this shake in about 2 minutes. Talk of low maintenance, but what a power blast!
You are welcome!
You will need:
1 Scoop of chocolate whey protein powder
1 tablespoon natural peanut butter
Water
Method:
Blend everything together!
3. Green Protein Power Smoothie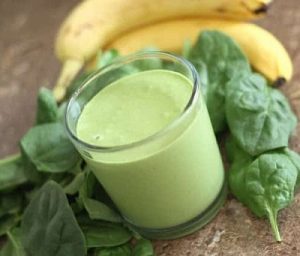 This list wouldn't be complete without recommending something full of healthy, green goodness. This powerful smoothie loads up on vitamins A, C and E, manganese, magnesium, phosphorus and calcium. Basically stuff that does all the important things to our bodies, especially before or after a workout! If you are skeptical about adding the spinach, we promise you won't even taste it!
You will need:
1 cup almond milk
1 ripe banana, frozen
1-2 handfulls of baby spinach
½ cup chopped mango, frozen
1 scoop of vanilla protein powder
2 tbs. hemp hearts
Method:
Layer the spinach, banana, mango and hemp hearts in a blender. Add almond milk and blend until smooth.
Note: you can substitute the almond milk for skim milk. If you would like to add a healthy dose of Omega 3's then you can throw in some chia or hemp seeds or even some good old flex seeds that you can easily find in Target!
Looking for other ways to get your protein in? How about a few protein rich meals, or even desserts! You're in for a treat!