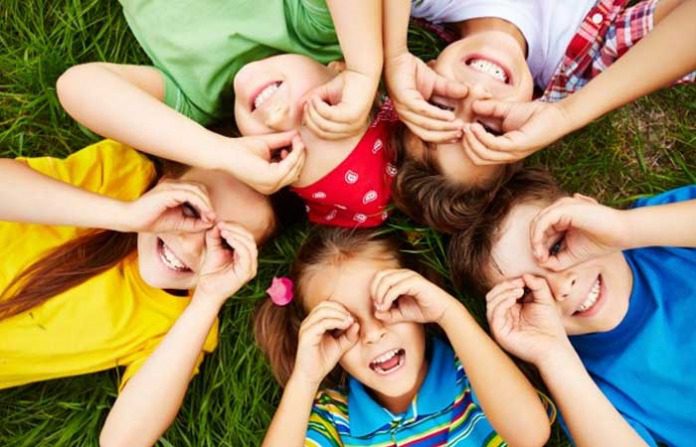 We hope you love the products we recommend! Just so you know, Men with Kids may collect a share of sales or other compensation from the links on this page.
Having been cooped up indoors, the arrival of warmer weather will come as a welcome relief to parents who are running out of ways to keep kids occupied in the house. For those of you looking to stock up on trendy clothes for your kids, take a look at Janie and Jack. For the rest of you, this list of backyard games will give you some great ideas that will keep the kids occupied and allow you to get some fresh air in the process!
If you're reading this thinking "what about ideas for rainy days?," don't fear. Take a look at Toynk Toys for a variety of game and toy options that are sure to keep your kids engaged.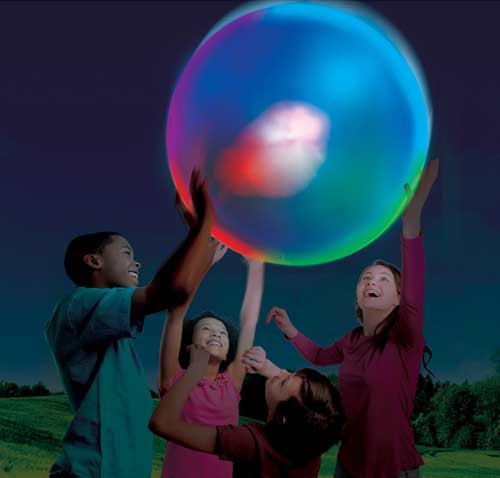 A different kind of bubble
Most kids go crazy for bubbles, and if yours are the same, they'll love these WOWmazing Unimaginably Giant Bubbles. Perfect for yard games, this kit contains everything your child will need to make super huge colorful bubbles. It includes a giant bubble maker, a pouch of WOWmazing bubble concentrate and a booklet full of tips and tricks to help them take their bubbles to the next level.
Boxing clever
A subscription box can save you a huge amount of time and money when it comes to finding great backyard games for kids. ThINK OUTSiDe is a great subscription service that provides monthly boxes of tricks for your kids, and each box includes quality outdoor gear and waterproof resource cards for hands-on family and kids' activities. The subscription follows themes such as building, navigation and star gazing to provide hours of educational fun this spring.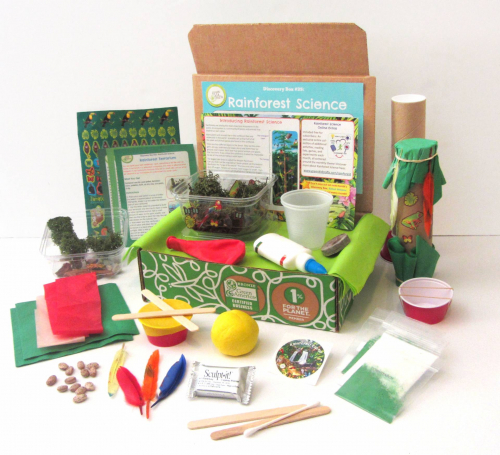 Go green
Looking after our environment has never been more important, and Green Kid Crafts combines fantastic nature based outdoor STEAM activities for kids with important information about protecting our planet. Affordable and fun, these exercises allow children to explore their own creativity while exploring the world around them.
The hunt is on
All children love a scavenger hunt, and this Kids Scavenger Hunt Pack includes activities that can be completed both outdoors and indoors, making it great value for money. The set includes  Includes 3-themed decks (60 cards each – 180 cards total). For ages 6+, 2-6 players; allowing for fun on the go as well as in the backyard.
A leaf out of our book
Introducing children to the wonders of nature can lead to a lifetime's passion. The Secret Leaf Color Experiment by Green Kids Crafts introduces children to the different kinds of leaves and how they get their color. Also included is a simple science experiment for kids to try out in the yard at any time of year.
A wing and a prayer
Before long, our yards will be full of buds and flowers. This is also a time for butterflies to start showing up in our gardens with a flutter of wings and color. Children can encourage these beautiful visitors by making their own butterfly feeder with this affordable and easy to assemble homemade butterfly feeder.
What's cooking?
A barbecue is the perfect way to get friends and family together this spring, and while the adults catch up on news, this set of backyard barbecue games is the perfect backyard activity pack for kids to enjoy outdoors.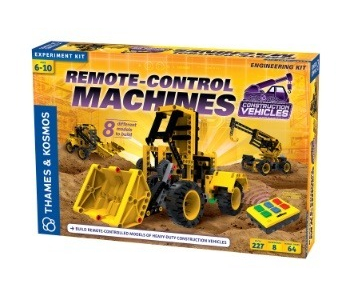 Keep on trucking
Simple Machines is an innovative provider of foundational learning kits for children, and the Remote Control Machines Construction Vehicles is the perfect choice for DIY backyard games for kids this year. With 227 pieces and a comprehensive instruction manual, children will delight in building bulldozers, cranes and forklifts which can then be operated by remote control in the yard.
As we get ready to leave our homes and make our way outdoors, DIY backyard games for kids don't need to be complicated or expensive. The outdoor games for kids featured in this guide are all super easy to set up and are extremely reasonably priced – even for those on the tightest of budgets.