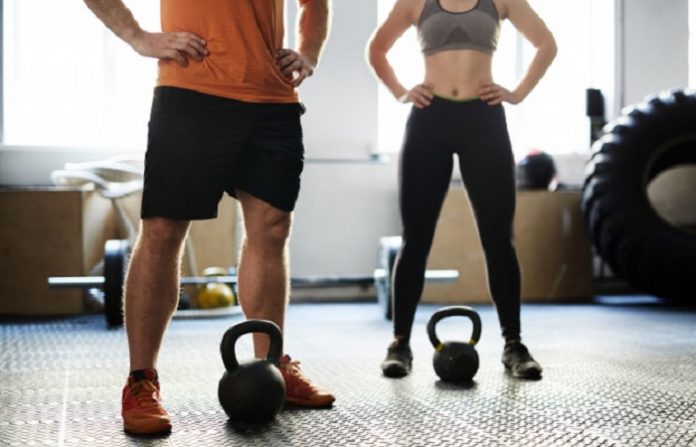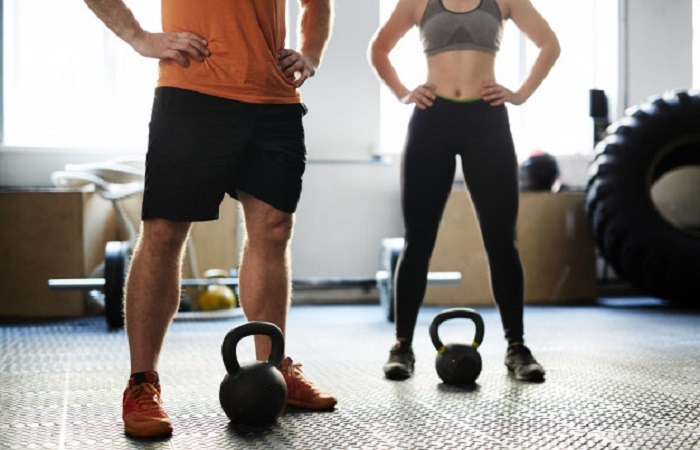 We hope you love the products we recommend! Just so you know, Men with Kids may collect a share of sales or other compensation from the links on this page.
Going to the gym is a no-brainer. The obvious health benefits and resulting confidence boost are essential for many people. But not everyone always has the time to make a special trip to the gym several times per week. That's where the at-home gym equipment really comes in handy. 
Being able to hop into another room in your own house for a quick workout is super convenient. Having a home gym is totally worth it, so if you're looking into making a mini-fitness center in your own home, check out our list below of the best options available. Each of these kinds of home workout equipment will keep you in excellent shape within the comfort of your own house.
For all our yogis out there who enjoy doing yoga, there are a few things you can get from Gaiam when it comes to equipment! If you're looking to create a yoga routine, check out Yoga Class Plan and Yoga Download for awesome online yoga classes at little to no cost!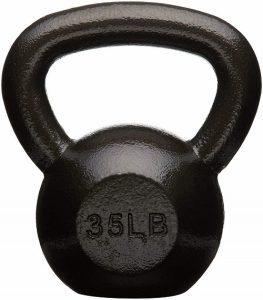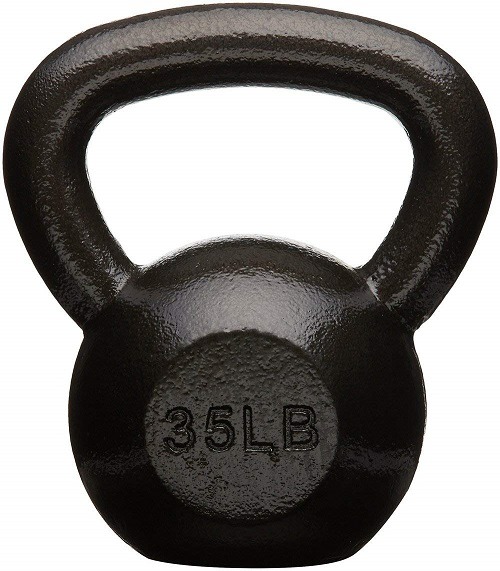 Great for one-handed or two-handed exercises

High-quality iron will last for years

Will improve the tone of biceps and shoulder muscles

Great for squatting, swings, twists, lifting, and a large variety of other exercises

Can be used for low or high-resistance training exercises

We recommend getting a few for your gym based on your lift able weight
If you're looking to get in shape, a great way to get in shape is by streaming world-class workouts on-demand with Openfit. Openfit can help simplify and personalize workouts that fit your needs! Check Openfit out and start a free trial!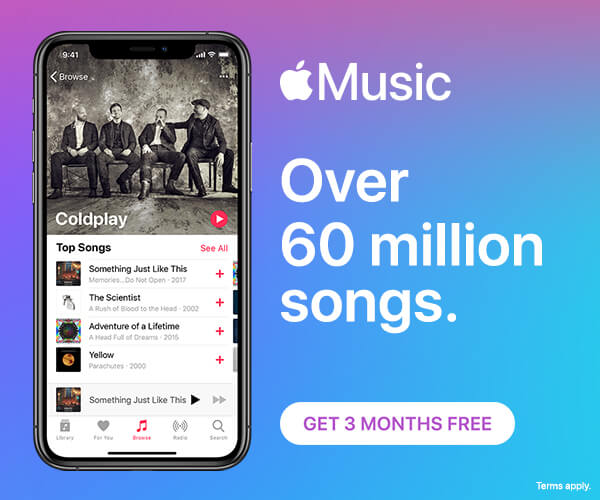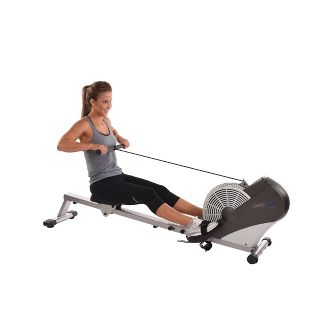 Rowing machines are fantastic for nearly every muscle group in the body

Provides a great cardio workout during longer/more intense sessions at the gym

Abs, shoulders, calves, glutes, and many other parts of the body will be toned and defined

Eight different levels of resistance intensity to customize your workout session

Comfortable padding allows for optimal posture

Easily stow away when not in use
For workout recovery, a great gym item to have is a Theragun. This awesome Theragun massager can help you recover faster and get going on your next workout!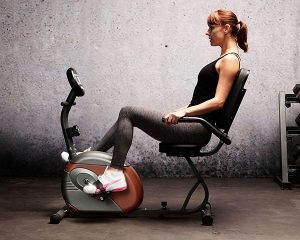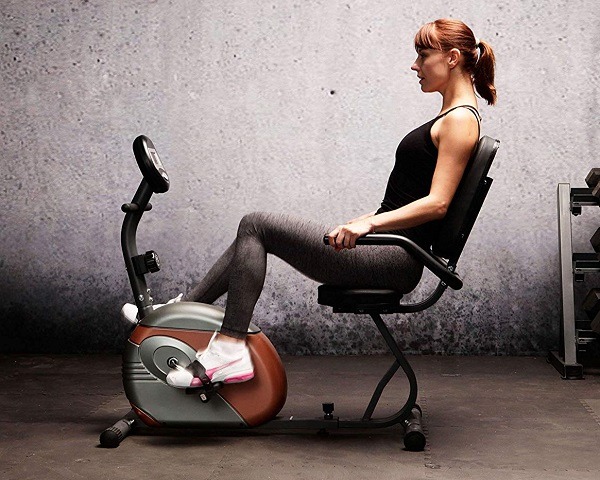 Exercise bikes are great for your heart and for losing weight

Eight levels of resistance and tension allow you to control the intensity of your exercise

Pedals come with foot straps to increase effectiveness and security

The Angled seat is padded so you can do indoor cycling in a very comfortable position

LCD screen records your speed, time, distance, and burned calories
If you are looking to learn a few yoga poses, go on over to Yoga Class Plan, they have amazing yoga classes you can follow or create yourself right from your home. Yoga Class Plan offers 400 pose illustrations and access to over 6000 shared class plans! Oh and they even have a free 14-day trial, so there is no risk in trying them out!

Ride it like you own it… because you DO! This bike from MYXfitness gets personal. It's called Heart Rate-Based Training, and once you complete your first heart rate calibration ride, the experience caters to your intensity and goals with your heart rate tracking on-screen throughout the ride. Now get your bike from MYXfitness directly home delivered and setup included.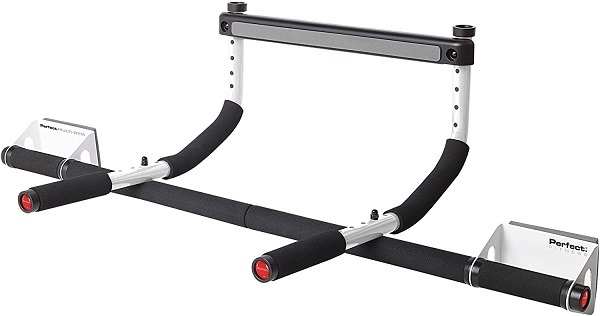 Pull up or chin-up bars are excellent for toning arms, abs, shoulders, and back

A fantastic upper-body workout for stamina and upper-body strength

Very easy to install and will fit in most doorways

Can support up to 300 pounds of weight

Padded and foamed handles allow for maximum grip and will prevent slipping

Good for losing calories, reducing belly fat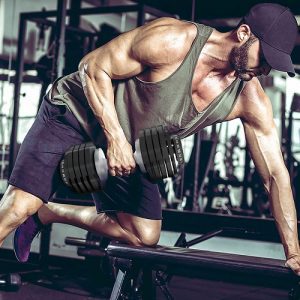 Excellent for cardiovascular fitness and increasing muscle endurance

These dumbbells from Target are very versatile and are associated with several different exercise techniques

The adjustable dumbbell has 10 different settings and a max weight of 55 pounds and can be easily switched to different weight ranges

An all-in-one design takes up little space; no need to purchase a weight rack
If you're looking for some athletic wear for your workouts, give Reebok a look! They have footwear and apparel for just about any sport!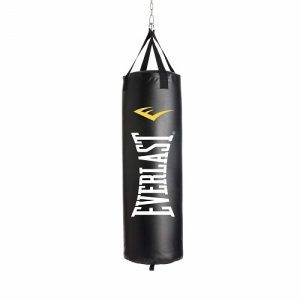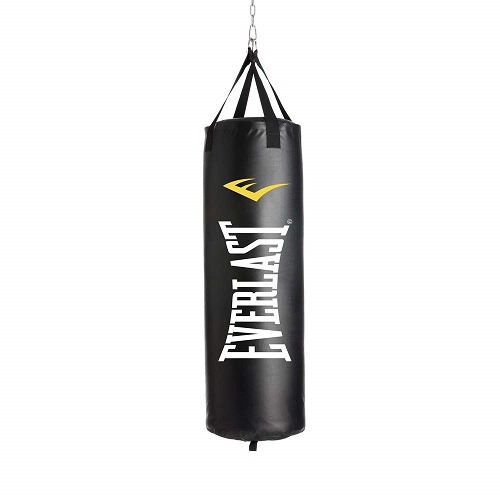 Heavy-duty synthetic leather allows for great durability and a long lifespan

Punching bags make for simple yet effective exercise routines that improve aerobic fitness, coordination, core stability and reduces stress

Can be used to develop boxing techniques as well as improve your stance or posture

40 pound weight makes it the perfect size for both in-home installation and frequent use

Great for burning calories when both hands and feet are used during average-length sessions
8. Electric Folding Treadmill

Indoor running is the best cardio workout for gyms

Excellent for losing calories and keeping both the heart and lungs in great shape

The Foldable design makes it easy to store in the home

A variety of speed modes ranging from 0.5mph to 7.5mph 

LCD setup comes with a USB port so you can plug in your music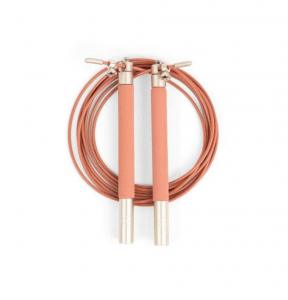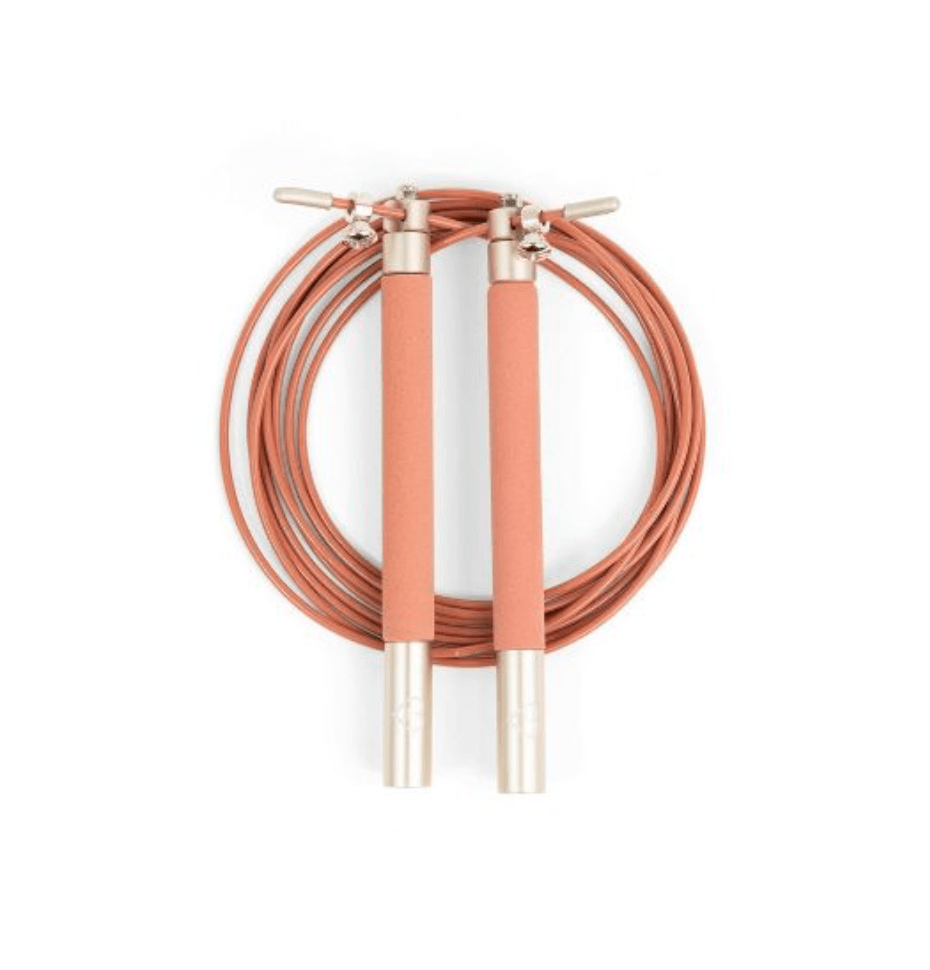 A cheap and simple tool that provides a very effective training activity

Jump roping is great for improving stamina and is very good for the cardiovascular system

Adjustable length extending up to nine feet

An excellent training exercise for athletes that will improve their performance in almost any sport
Looking for more jump ropes that are great for cross-training? Give Crossrope a look, they even have weighted jump ropes!
No matter what your preferences or your fitness goals are, there is always a type of home gym equipment that will satisfy your needs. The best home gym doesn't have to emulate the setup of a typical gym but merely has to have the few tools that you'll use on a daily basis. Whether you want to lose weight, improve your general health, or tone up those muscles, these pieces of home workout equipment are guaranteed to deliver the results you are looking for, as long you put in the work to get it done.
We hope you enjoyed reading about different at-home gym equipment you should get for your at-home gym and if you're looking for a few great workout routines, we have a great fat-burning workout here! Check it out!
And if you're into getting your protein before or after a workout, check out this article on all you need to know about protein powder!