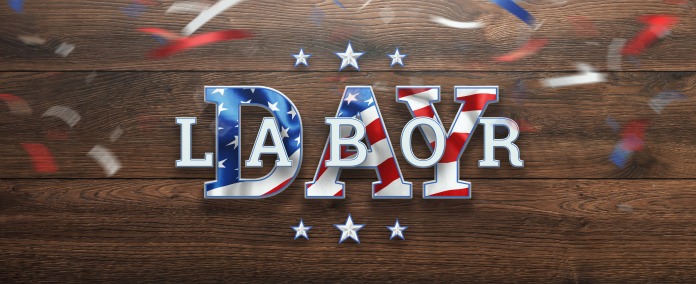 We hope you love the products we recommend! Just so you know, Men with Kids may collect a share of sales or other compensation from the links on this page.
Labor Day may mark the end of summer, but you can still enjoy the festivities with these delicious Labor Day dinner ideas. Whether you're having a backyard BBQ or a quiet dinner at home, you can't go wrong with these meals.
8 of the Best Labor Day Dinner Ideas
Omaha Steaks has something for every taste, from tender steaks and burgers to fresh salmon and lobster. They even provide side dishes, seasonings, and desserts! Just bring the drinks and the good company, and we know you'll have a great holiday this year!
Boneless Pork Bone Roast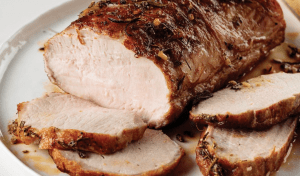 Making a whole pork roast at home has never been easier. It can be put in the oven, tossed on the grill, and roasted in the smoker. And because it has a 1/8" fat cap, it's self-basting for maximum juiciness! All you need to do is season the roast with your favorite spices (you can't go wrong with fresh herbs).
Gourmet Burger Flight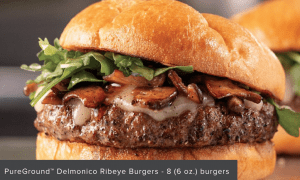 There's no greater comfort food than a big, juicy burger. And in this dinner package, you get not one, not two, but four different types of patties! Choose between a sirloin, New York strip, brisket, and beef steak burgers. In addition, this package also comes with seasoning and extra ground beef (in case you want to mix your own!).
Filet Mignon Extravaganza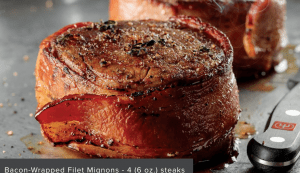 Celebrate Labor Day in style with these delectable bacon-wrapped filet mignons. They're juicy, tender, and wrapped in a thick strip of sugar-cured pork. Besides the filets, you'll also get tenderloin tips and sausages, so there's something for everyone at the table. And don't forget the sides and dessert! Scalloped potatoes and caramel apple tarts make this a full meal.
Air-Chilled Chicken Skewers with Vegetables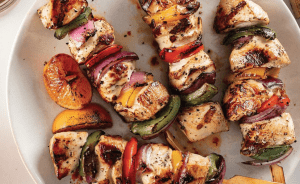 Toss a couple of these babies on the BBQ and get ready to impress your friends and family. Cubes of chicken are skewered with red onion and red and green bell peppers. Together, they're perfectly seasoned and ready to eat, paired with your favorite sauce or dip. Best of all, they're premade and ready to grill immediately!
Lemon Dill Salmon Filets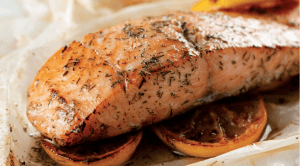 Please the seafood lovers of your life with lemon dill salmon. It's one of the best Labor Day dinner ideas for any non-meat eaters. Each filet is skinless and boneless and marinated in a tangy citrus sauce. Pop it in the oven and give it a nice char on the grill. Either way, it's a fast and easy meal to make that's guaranteed to wow your guests!
Split Lobster Tail Skewers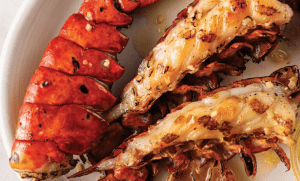 Love lobster but hate the effort of cracking open the shells? Then serve these pre-split and skewered lobster tails for dinner. They're smothered in a lemon garlic butter sauce and ready to grill or broil at home. Plus, they're sustainably caught in the waters of the North Atlantic, so you can feel good about what you eat.
Fully Cooked Chicken Wings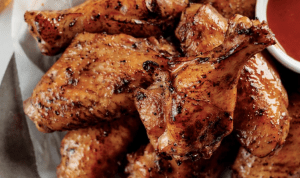 Chicken wings are great as an appetizer or as a main meal. But you don't have to go out to enjoy restaurant-quality wings! These premium pre-cooked wings come ready to eat (after heating them up, of course). They've been seasoned and slow sous-vide for 10 hours to retain moisture and flavor. But don't worry, they still have that fantastic crunch on the outside!
Gourmet Franks in a Blanket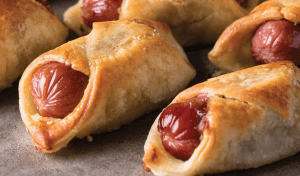 Pigs in a blanket are the perfect snack – for kids and adults. They're meaty, buttery, and one of the easiest Labor Day meal ideas to make. And these puff pastry gourmet franks are no exception! They've been seasoned with Dijon mustard and herbs, so no ketchup or mayo dipping sauce is necessary.
More Food Ideas
Cooking these Labor Day dinner ideas on the grill is the best way to say goodbye to summer! FYI- the Magma Crossover Grill is our top choice in addition to these other BBQ accessories. And don't forget to check out other delectable options from Omaha Steaks. Not only do they have great meat entrees, but you'll also find chicken, seafood, side dishes, and desserts!