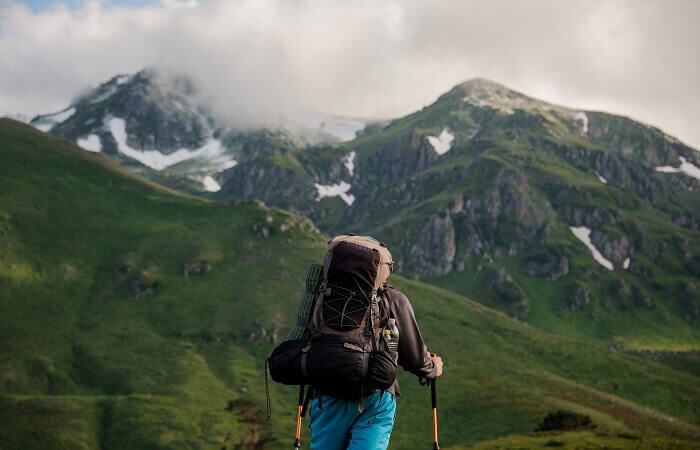 We hope you love the products we recommend! Just so you know, Men with Kids may collect a share of sales or other compensation from the links on this page.
Summer is upon us, which means that it's the perfect time to get outdoors and start hiking.  If you'd rather backpack, checkout some Must-Have Backpacking Gear for Men. Below, we've compiled a list of 11 essentials for day hiking you won't want to leave the house without. These 11 essentials for hiking will make any trek through the woods or up a mountain a total breeze. Don't forget to capture your adventure with one of the Top 7 Drones on the Market for Summer. 
Hiking can be a challenging activity, but having the right gear can make all the difference. Smartwool's merino wool socks and apparel are designed to provide comfort, durability, and moisture-wicking properties, making them an essential item for any hiker's backpack.
Sun Protection
When you're out hiking, you're fully exposed to the sun which makes sunproof gear essential. Make sure you pack the following on your next hiking trip:
1. A Sturdy Pair of Sunglasses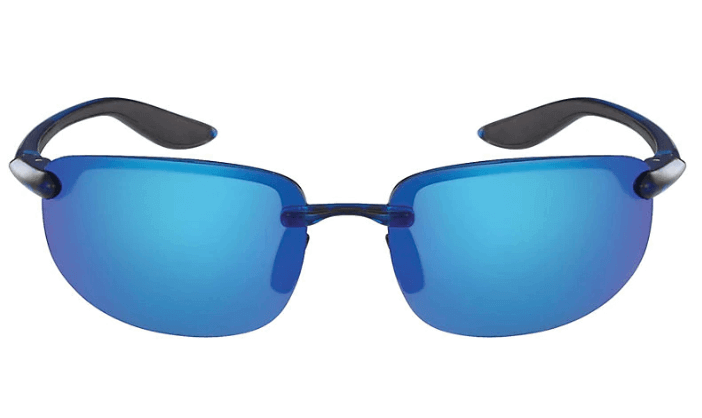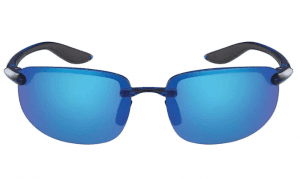 Sport sunglasses work the best since they'll stay firmly on while you're trekking across a variety of landscapes.
You can have a look at Aldo Shoes they offer a selection of sunglasses for men that provide both protection and a fashionable edge. Shield your eyes from the sun's glare while adding a touch of rugged sophistication to your outdoor adventures.
Many dermatologists recommend wearing sunscreen on a daily basis, so you'll definitely want to tack some on before going out on a hike.

3. A Large Sun Hat

If it's a particularly bright day, you might benefit from packing a sun hat in your hiking pack. This particular hat definitely makes the list for 10 essentials for hiking since it has built-in sun protection and a breathable mesh design.
Shield yourself from the elements on your hiking adventures with the Bucket Hat from Barstool Sports. Crafted with quality materials, this hat combines style and functionality, ensuring you stay comfortable and protected from the sun's rays. With its trendy design and durable construction, this Bucket Hat is a must-have accessory for any outdoor enthusiast. Discover this essential hiking gear at Barstool Sports and elevate your outdoor experience with their exceptional range of products.
Footwear
While hiking, it's essential to stay properly supported which equates to high-quality footwear. Here are some shoes you'll want to include in your 10 essentials for hiking. 
4. High-Quality Hiking Boots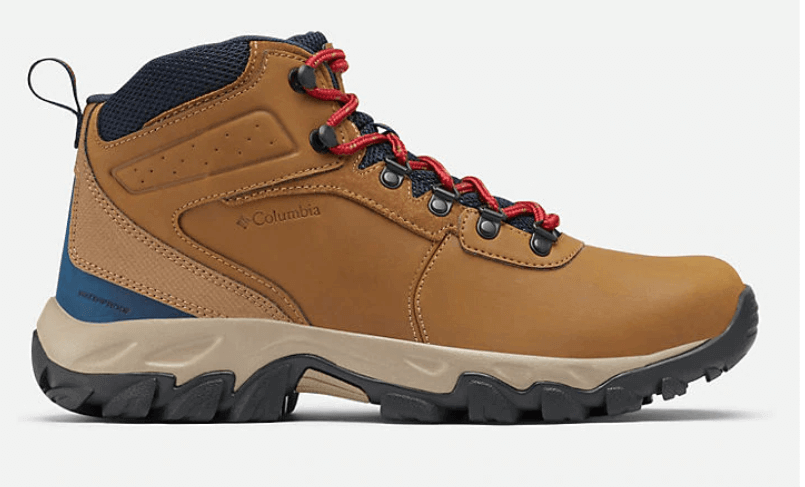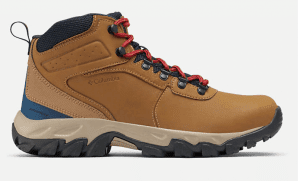 For serious hikes, the average tennis shoe simply won't do. Instead, get a high-quality pair of hiking boots. These boots have excellent arch support and are weatherproof for traversing through a variety of landscapes with ease. The padded boots also have excellent ankle support so you'll be able to stay well supported throughout the day.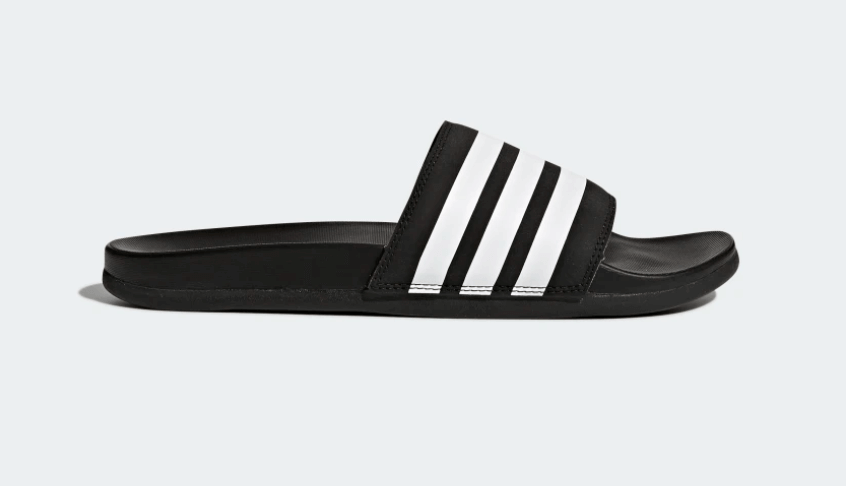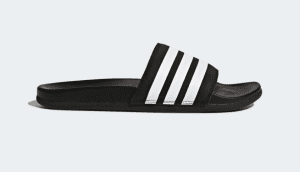 As great as hiking boots may be, your feet are likely sore and ready for a break after a long hike. Pack these recovery sandals in your hiking bag or car to help your feet breathe while driving home.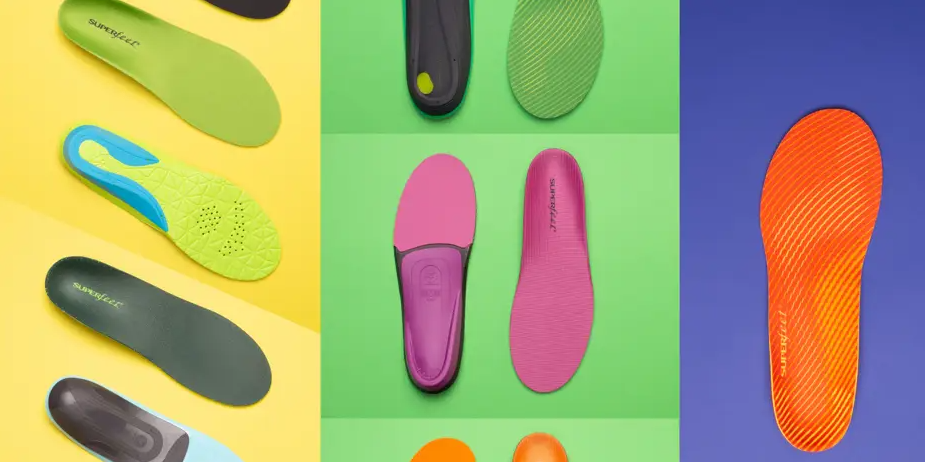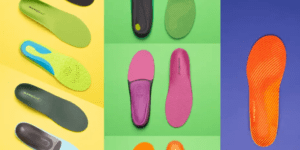 Proper arch support can make all the difference when heading into the outdoors, and standard insoles usually don't do the trick. Sole inserts can help keep your feet comfortable on a tough hike, so it's best to grab sole inserts like at Superfeet. Superfeet even customizes the sole support by analyzing your foot shape, arch, and movement patterns. Protecting your feet is vitally important on a long hike, so don't overlook this one.
Comfortable Clothes
To stay comfy while hiking, you need breathable, light clothes. The night before adventuring, plan out an outfit that you feel comfortable sweating in. These clothes make the list of 10 essentials for hiking since they are stylish yet functional for a fun, athletic outing with your friends or family.
Looking for more campaign related durable products ? Yeti is the right place for it. Yeti products are Built to take the abuse of adventure and serve up its frosty contents no matter where you play.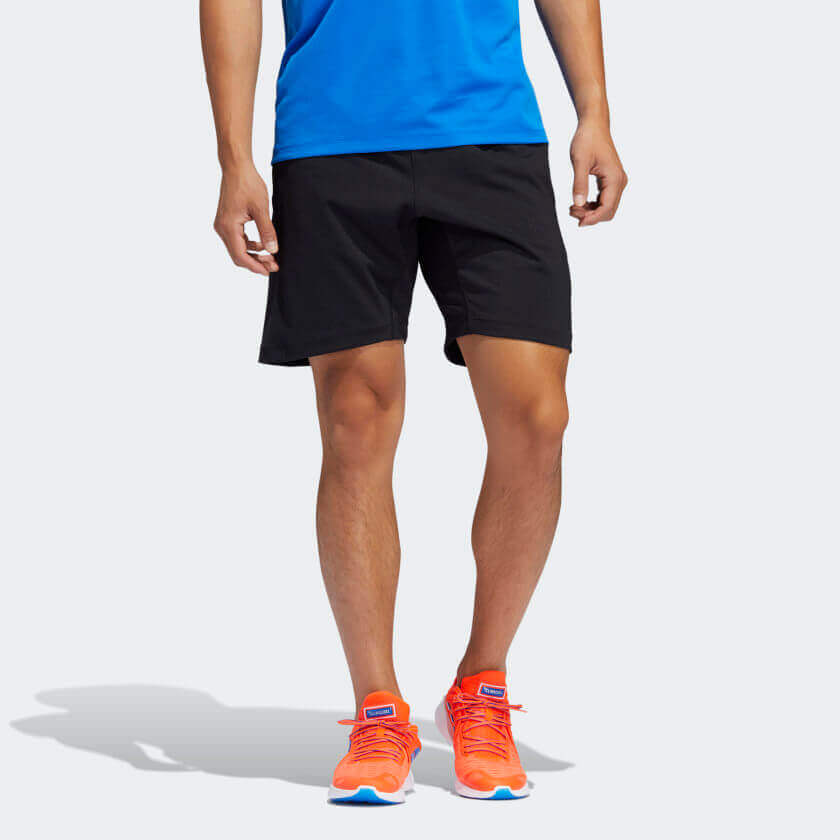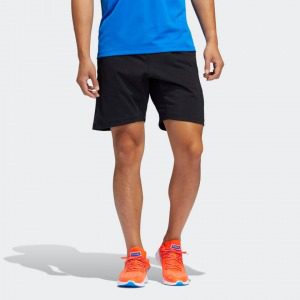 Mesh shorts are great since they're light, airy, and easy to slip over a swimsuit if you plan on swimming during part of your hike. These shorts by Adidas are super stylish and are great for everyday wear long after your trek.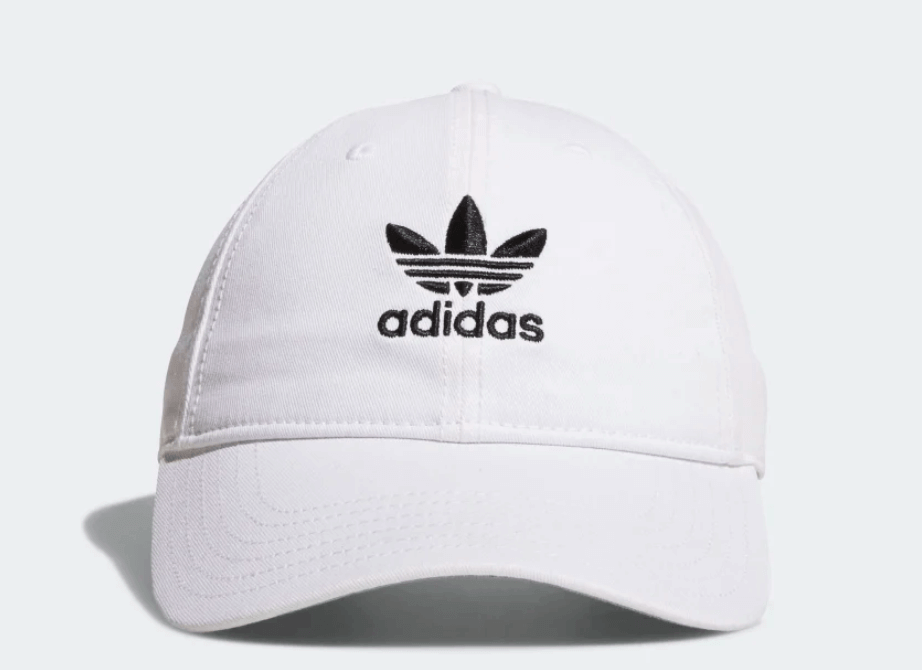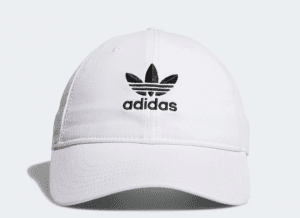 If you're not a huge fan of the look of large sun hats, this stylish Dad hat from Adidas will still help you block out any unnecessary sun while adventuring. The adjustable hats are compact enough to fit into any backpack making them super convenient.
Great Gear
Hiking essentials aren't just limited to clothing or sunscreen. You might want to consider adding one of these essential gear pieces to your packing list for summer hiking.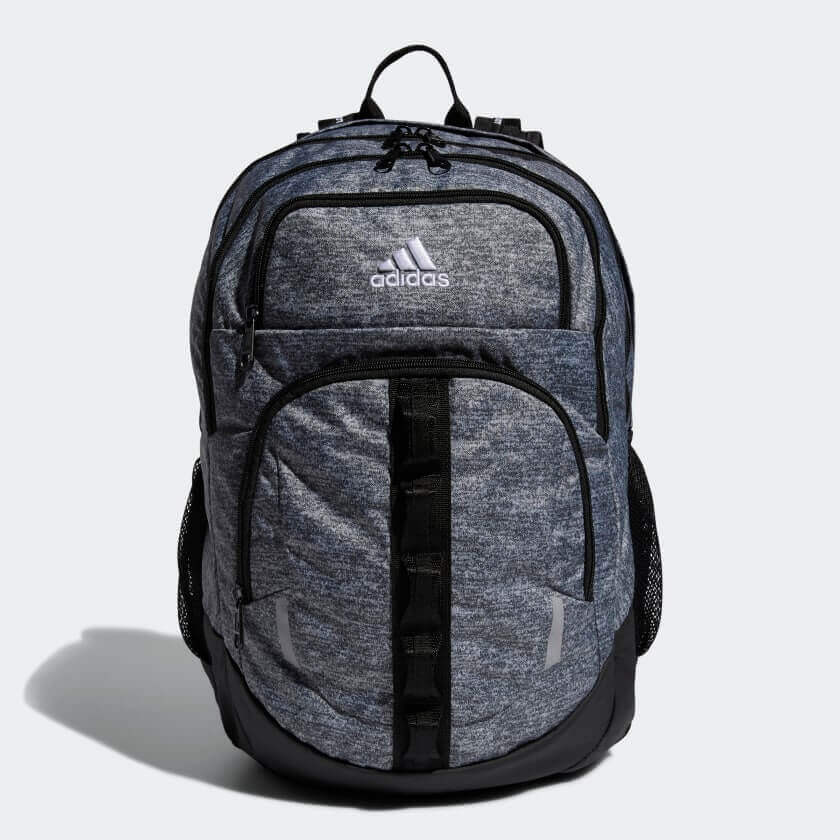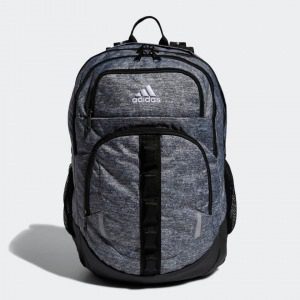 While traditional hiking backpacks might be great, that can take up considerable room that might be a bit too much for a day trip. If you're just going on a fun outing with friends, this backpack will do just fine. Plus, the backpack is super sturdy and stylish, so you can continue using it long after the hike is over.
The YETI brand has exploded into the market as a forever fan favorite for superior drinkware. NHL Custom Drinkware is a unique laser-marking customization technique that creates a permanent finish on your Drinkware
10. Trekking Poles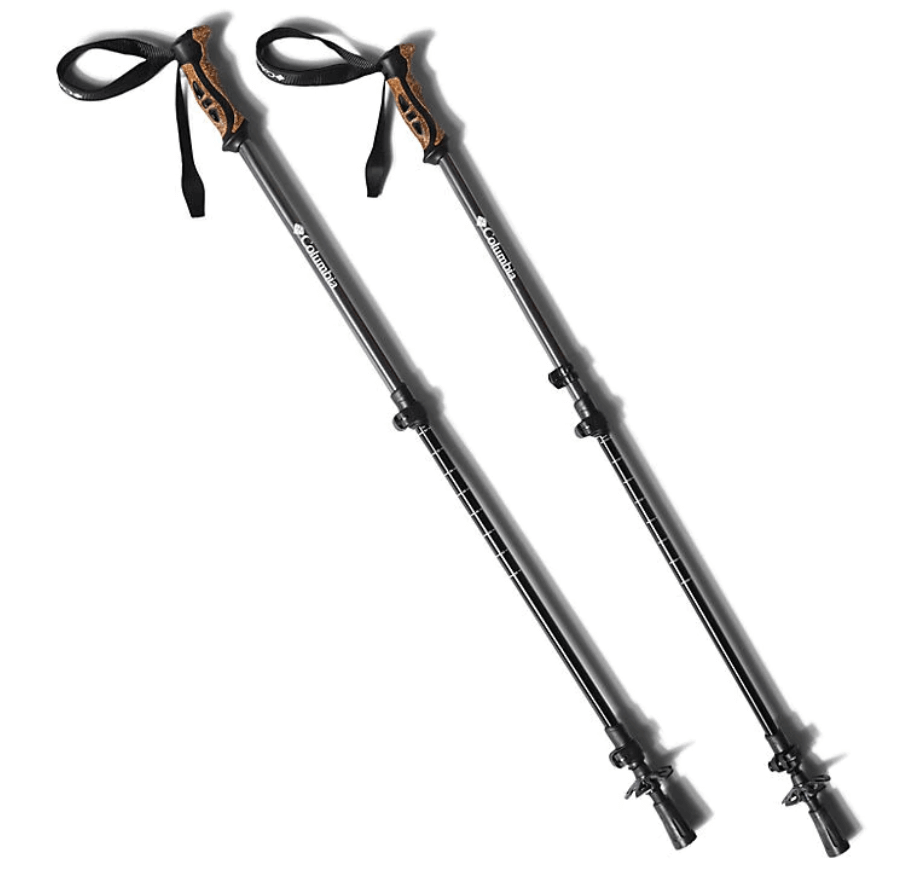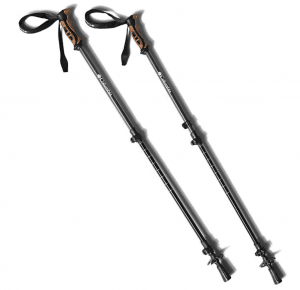 Trekking poles are a classic piece of hiking gear that could suit anyone well. This aluminum set can be extended out to 54-inches making it super flexible for any outdoor adventure. You can use the set to help you stay sturdy. It will help you scope out the strength of different terrain before stepping on to it. The poles also have sturdy loops attached to the handles. You'll have no trouble attaching them to your backpack when not in use.
~Advertisement~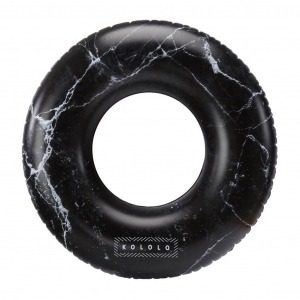 If you're lucky, you'll encounter some natural water or springs while on your hiking trip. In which case, you'll definitely need a high-quality float for easy cruising down a river or stream. This sophisticated marble float can be inflated in less than 5 minutes making it a great addition to any outdoor adventure. Plus, its soft vinyl design makes it super comfortable for regular use. 
Hopefully, these hiking 10 essentials will make it easier for you to start adventuring. If you have other gear you want to power throughout your hike, make sure you have some solar power products to keep your devices charged.  If you want to take the family with you and turn it into a little trip, make sure to bring the right camping gear. Have fun exploring the great outdoors with your family and friends!