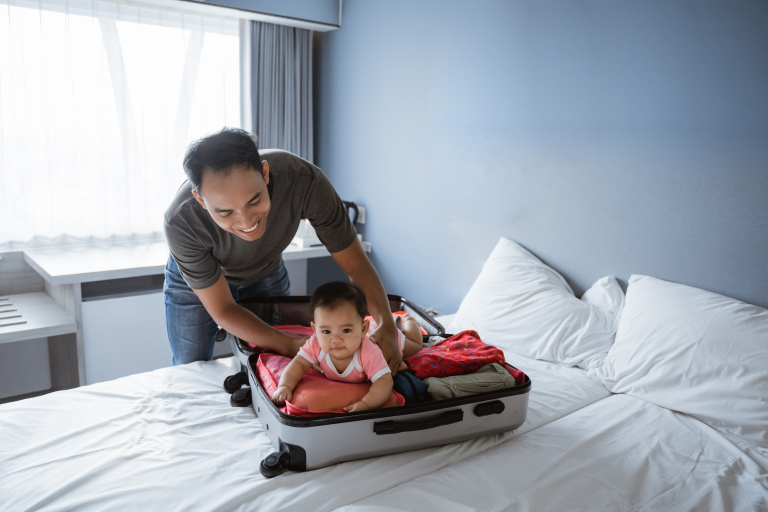 We hope you love the products we recommend! Just so you know, Men with Kids may collect a share of sales or other compensation from the links on this page.
Your bags are packed and ready for your baby's first flight. You're hoping for a smooth flight for you and all the other passengers. You might be wondering what to bring on a plane with a baby. We'll cover some essentials to help your flight be as painless as possible.
What to Bring on a Plane with a Baby
Traveling with children is never easy, especially for dads. That's why we're dedicated to helping dads prepare for anything!
Swaddle Blanket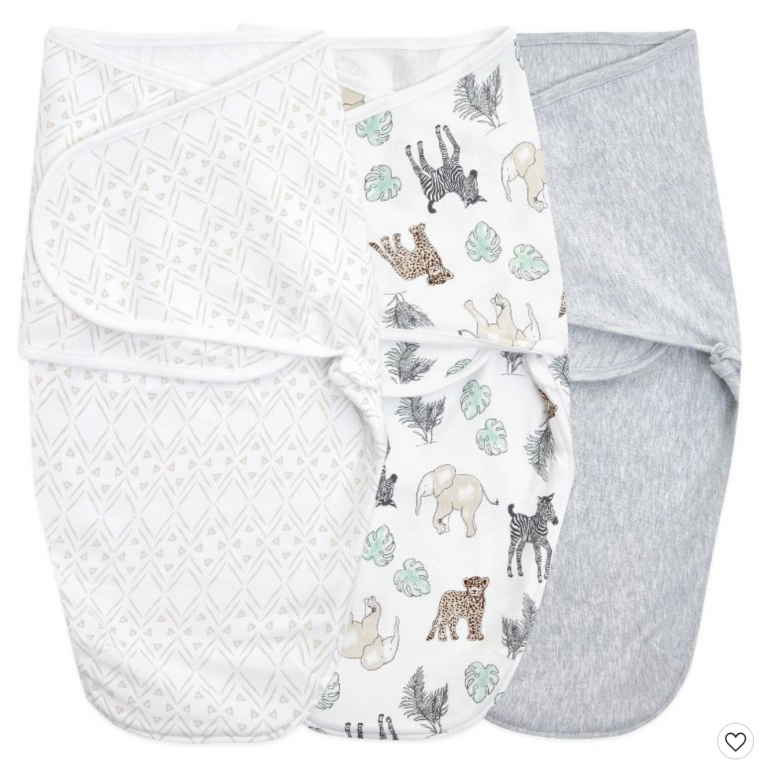 A swaddle blanket will save you some space in your carry-on bag, plus it's great for keeping your baby warm on a chilly plane. It also doubles as an easy way to wipe spit-up. This swaddle wrap from Target is great for babies six months and under. For something a little bigger, go with this swaddle blanket. It's a generous size, but still compact enough to fit in your carry-on!
Small Toys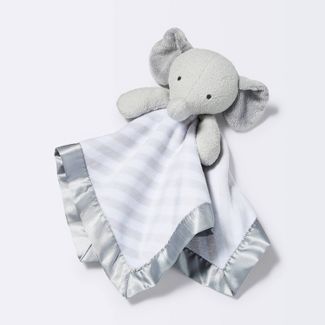 When it comes to entertainment, you might have some concerns about what to bring on a plane with a baby. Try to put together a small collection of toys to keep your baby entertained on the flight. Music keys, a rattle and teether toy, bean bag animal, a plush toy from Target, or an interactive board book are all good ideas to help your baby pass the time. Try to pack a mix of familiar toys and something new to keep your baby from getting bored.
Pacifier Tether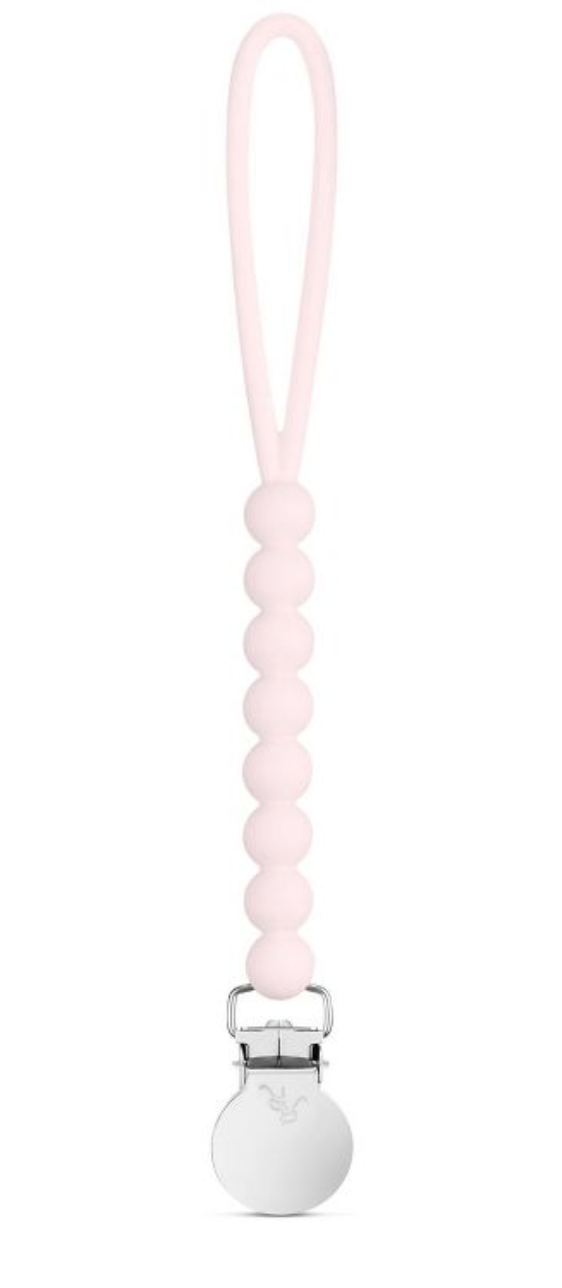 A pacifier tether is a must-have for travel! Simply attach your baby's pacifier and clip it to them. Gone are the days of picking up dropped pacifiers and cleaning them off! Tethers are one of our favorite items for flying with a baby.
Change of Clothes
Pajamas are a great travel outfit for babies since they are comfortable! But you'll always want to be prepared and have an extra set just in case accidents happen. A one-piece set from The Children's Place makes for an easy change, and it will keep your baby's feet warm. Even though your main concern is what to bring on a plane with a baby, don't forget to think about things you may need! You might also want to have a change of clothes for you! It's always better to play it safe versus sorry.
Diapers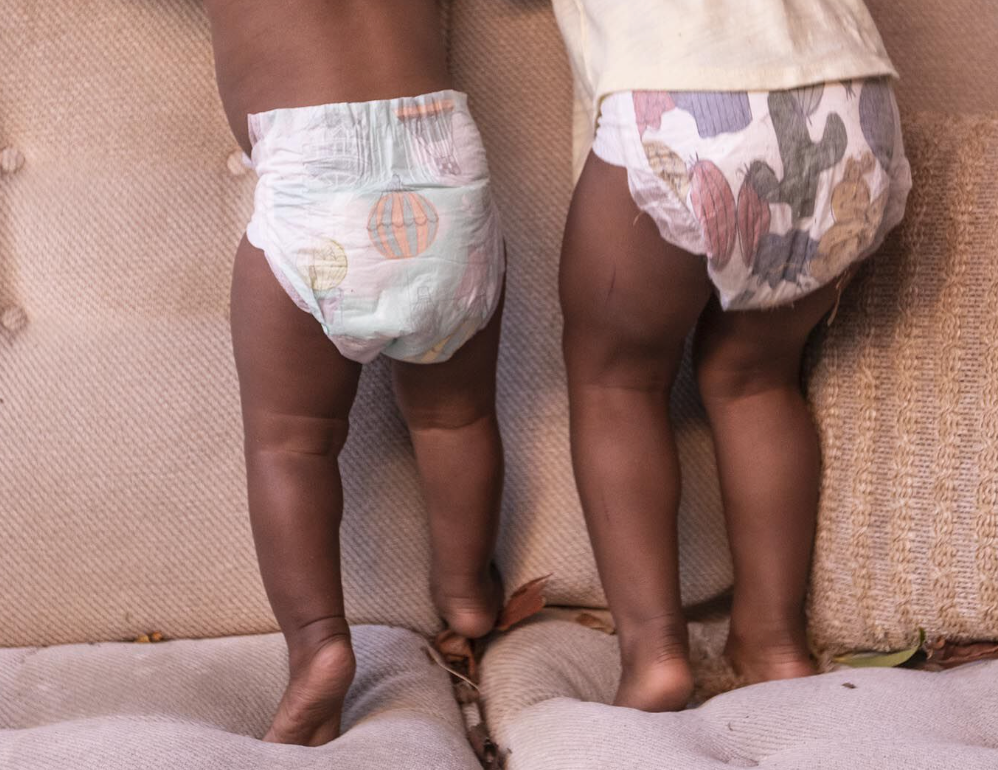 What to bring on a plane with a baby– diapers! Always have extra diapers on hand and pack more than you would typically need. If any accidents are going to happen, it's going to be when you're stuck on a plane! Order a pack of diapers from The Honest Company. They are less bulky than average diapers but still very absorbent. The thinner the diaper means the more you can easily fit in a carry-on bag.
Diaper Change Kit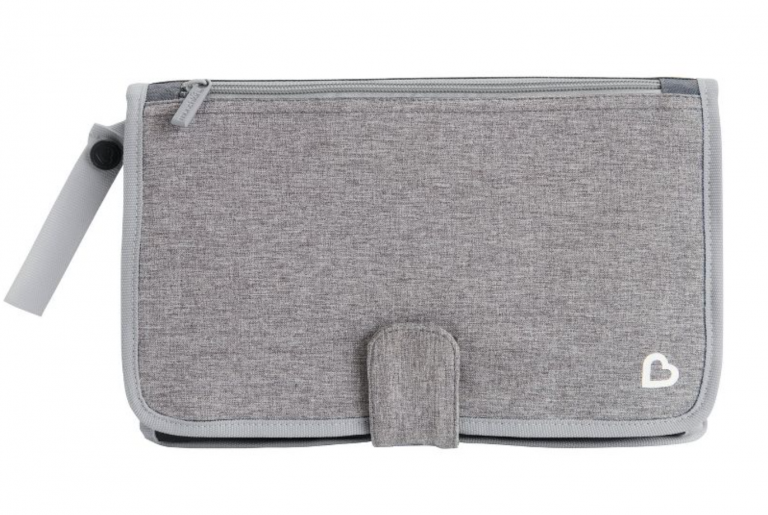 Make diaper changing easy with an on-the-go diaper change kit. You have to be ready to change anywhere, whether that's in the airport or 30,000 feet up in the air. This kit includes a changing pad, storage for four diapers, a wipes case, and an outer zippered pocket. It's perfect for travel and has all your flying with baby essentials.
Feeding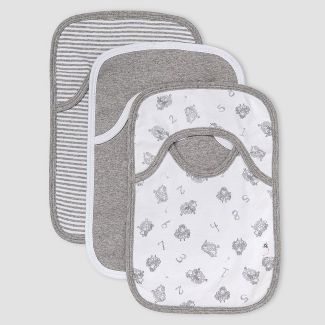 Depending on how long your flight is, you may have to worry about feeding while you're up in the air. Baby formula is exempt from TSA's 3.4-ounce liquid rule, along with juice, as long as it is a reasonable amount. Just be prepared for security to take a little extra time for these liquids to go through screening.
Grab a formula dispenser to make your life easier! This dispenser is perfect for mixing up a bottle when you're on the go and traveling. Squeeze pouch baby food also makes for another easy mid-flight snack. A snack catcher is another option to store snacks like puffs or cereal without having to worry about crumbs ending up all over the plane. Have a few bibs packed to avoid messes.
More Travel Ideas
Hopefully, these ideas should help you have a better idea of what to bring on a plane with a baby. Traveling with older kids as well? Check out our list of ten travel tips. Not sure where to go? Here are some great destinations in the US. Want to take your family on an international trip on a budget? Here are fifteen incredible places you can visit without breaking the bank! Safe travels!