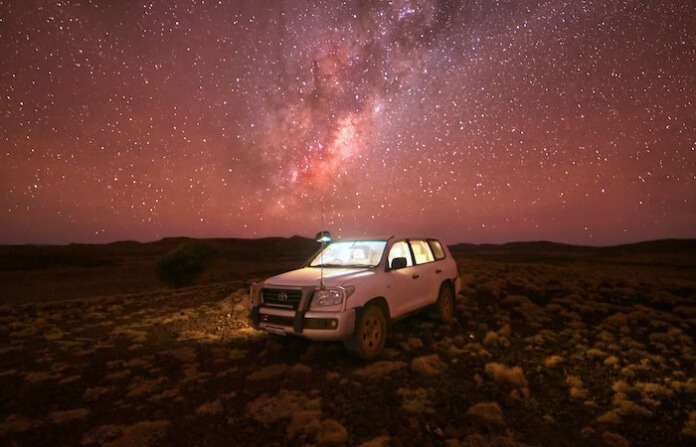 We hope you love the products we recommend! Just so you know, Men with Kids may collect a share of sales or other compensation from the links on this page.
What's the difference between all wheel drive and 4 wheel drive? Which one is better? These are some of the first questions that pop into the minds of people who genuinely want to drive informed.
Today, there's a variety of vehicles sold with either 4WD or AWD. However, the 4WD and AWD terminology can get quite confusing. That's why in this article, we outlined how each system works along with its pros and cons. After reading this, you'll be able to make an informed decision the next time you're shopping for a vehicle. Let's review the 2 systems!
What's an AWD System and How Does It Work?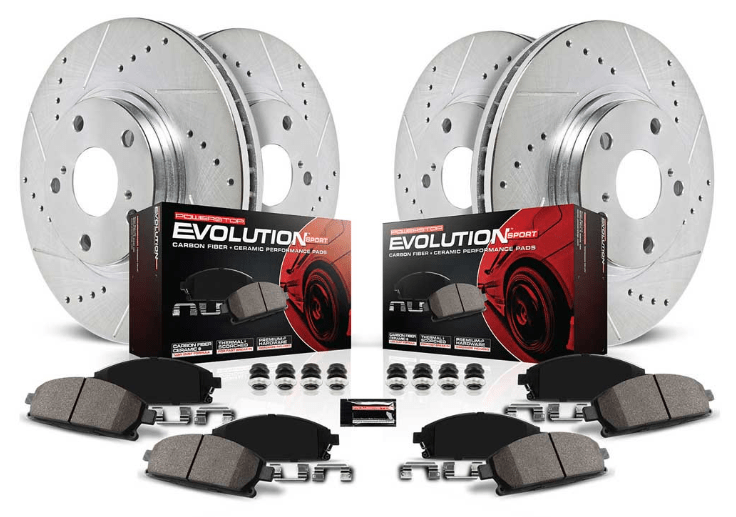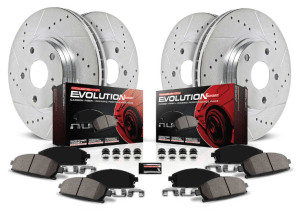 All wheel drive, also known as AWD, is a driving system that powers all 4 wheels independently. This means that all 4 tires gain traction separately from the others, which can be a huge plus when driving on slippery roads or in extreme weather conditions. This is achieved through a mechanism that allows for variation in the power each axle receives. As such, they rotate at different speeds. As a result, it gives you better handling on the vehicle, even on dry pavement.
AWD usually comes in 2 types: full-time AWD and part-time AWD (or automatic AWD). As the terms indicate, the full-time AWD runs continuously. On the other hand, the part-time AWD only uses different tractions when necessary. In particular, it's based on sensors that track when the road is difficult to drive on and switch modes. This can be quite beneficial for saving fuel. In addition, both AWD models operate without the driver's input and help the vehicle run smoothly.
To shop for AWD axles, check out these Power Stop New Performance Disc Brake Pad and Rotor Kit.
What's a 4 Wheel Drive System and How Does It Work?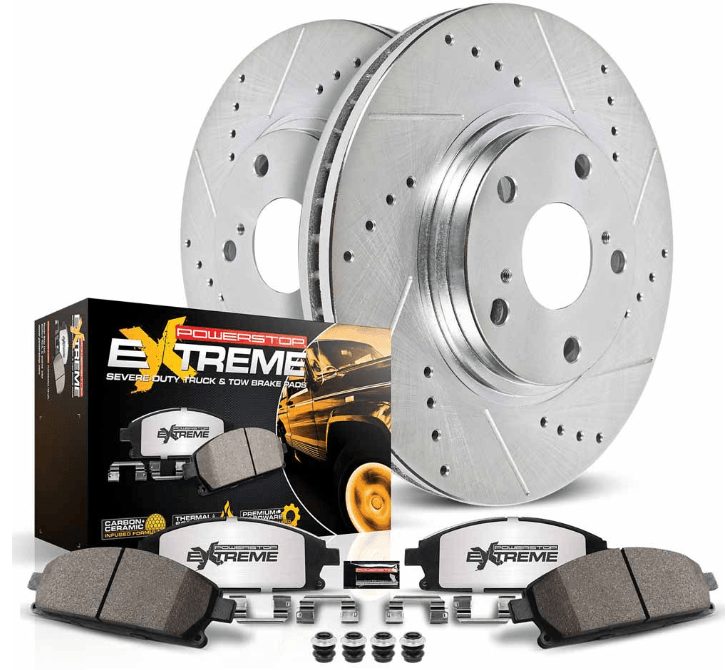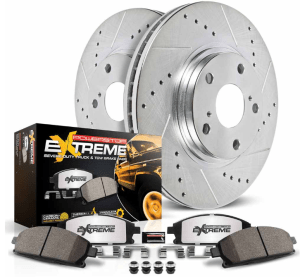 To figure out what's the difference between AWD and 4WD, we need to identify what's a 4 wheel system as well. 4 wheel drive systems are usually spotted on large SUVs and pickup trucks. It's considered a more traditional system that feels at home when hauling heavy loads or going off-road. Usually referred to as a 4×4, its engine evenly distributes power on all 4 wheels. This helps increase traction only when it's needed and saves on fuel.
Like AWD, it comes in 2 types: full-time 4 wheel drive and part-time 4 wheel drive. Most 4WD vehicles also require the driver to activate them either by flipping a switch or pushing a button. These vehicles with 4 wheel systems do best on slippery roads with snow, ice, mud, loose sand, or gravel. However, unlike AWD, they're not suitable for dry pavement since it makes turning difficult. The only exception is for vehicles with both low and high 4WD configurations, which can manually allow the driver to balance the wheels in tough terrain.
The Difference Between All Wheel Drive and 4 Wheel Drive
As you can see, there's not much difference between all wheel drive and 4 wheel drive systems. It all comes down to the power distribution in the axles for when traction is needed in tough road conditions. Neither of the 2 options is better than the other, but it all comes down to your needs.
If you plan to use your vehicle in off-roading or heavy hauls on the job site, then a 4 wheel system is recommended. Keep in mind that a 4 wheel system is likely to make a few compromises in terms of ride quality, but it's perfect if you live in a remote area and have to make those extra miles in extreme conditions. On the other hand, an AWD system will fit the bill if you want to drive on slippery roads and need that extra bit of security.
AWD vs. 4WD: The Final Verdict
To sum up, there's little difference between all wheel drive and 4 wheel drive. It all comes down to their operation and power distribution. Both systems offer superior traction and help you handle all types of weather situations, especially when driving off-road or making long-distance commutes. Overall, the slightly increased price tag on AWD and 4WD vehicles is worth the purchase. After all, they'll ensure quality rides with safety and help with fuel economy. So as you shop for your next vehicle on sites like Carvana, keep AWD and 4WD in mind!