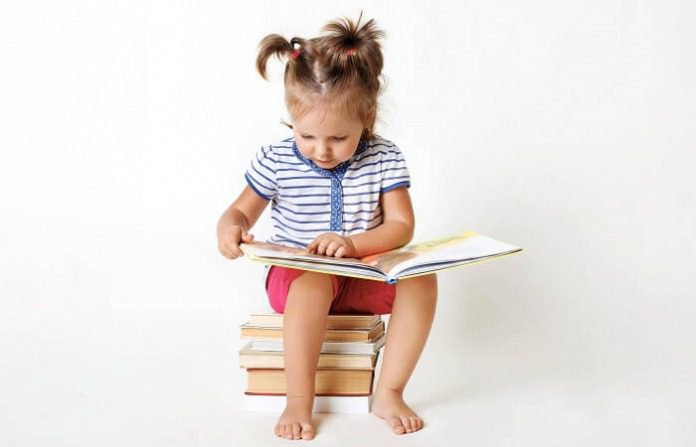 We hope you love the products we recommend! Just so you know, Men with Kids may collect a share of sales or other compensation from the links on this page.
Reading is one of life's great pleasures, including reading kids books with your little one. That said, it's never too early to introduce your little ones to this simple pastime. Most importantly, a hobby with benefits including education, creativity and the reduction of stress levels. Books can be a fantastic way of introducing young children to their world. Although, it's often tricky to know which ones to choose. Ahead of National Book Day on April 23rd, we've put together the following guide to the 10 best books for toddlers.
Join the club
Start off on the right foot with a collection of books for ages 0-3 from the Board Book Club. This fantastic club offers a huge range of books. Better yet, you can switch up your options as your toddler grows older.
A rhyming classic
When starting your toddler's literary journey, you can do no better than beginning with the classics. The unique and innovative Dr Seuss books have been entertaining children since 1937, and Fox In Socks is a favorite with little ones across the world. Featuring Dr Seuss's distinctive rhymes and tongue twisters, this timeless book is a great place to start.
The personal touch
Good Night To You by Sandra Magsamen is a personalized book which follows a group of friendly animals getting ready for a good night's sleep. The book can be personalized with a photograph and message which your child will treasure forever.
A hole in one
Unusual and lots of fun, The Whole Hole Story is the tale of Zia who discovers a hole in her pocket which grows and grows until she falls right through it. This book musters up fantastic mental imagery and lots of belly laughs. That is to say, parents will enjoy this book for toddlers story as much as their children – if not more.
On the case for acceptance
The Suitcase is a powerful story which gently touches on important subjects like immigration, trust and new beginnings. This is a story which is full of heart and humanity while remaining engaging for small children. Most importantly, it's a great way to introduce toddlers to the topic of acceptance and trust. Now more than ever, these are topics that are incredibly important to educate children as early on as possible.
A grape lesson in kindness
In a similar vein to The Suitcase, Pat Zietlow Miller's Be Kind explores the importance of kindness among children through the tale of Tanisha. When Tanisha spills grape juice on her new dress, her classmate attempts to make her feel better. This is a great book for setting toddlers on the right path toward kindness and empathy.
The kid code
Coding is, without a doubt, one of the most important educational resources for kids of the future, and it's never too early to start. Codakid offers over 60 online courses for children of all ages and includes handy books to help get kids started on a passion which could last a lifetime.
A dog's life
Cooper is a dog – but don't tell him. The heartwarming tale of Please Don't Tell Cooper He's A Dog tells the story of how a rescue dog becomes part of a family – so much so that he prefers skiing and going to the ballet to going to the dog park. This book is also a valuable lesson in the ways that a family dog is so much more than just a pet. This is one of the best kids' reading books on the market today.
A cute classic
A classic picture book which never gets old, The Very Hungry Caterpillar remains one of the most popular books for toddlers worldwide. If you only buy one book for your toddler this month, make it this all-time classic.
Getting social
Lastly, if you're a social media user, Children's Books Daily is a Facebook community which you'll want to get on board with. Featuring tons of recommendations and tips, the community allows members to share their favorite books for children of all ages.
Investing in books for your toddler is a fantastic way of introducing some important life lessons. Kids reading books at an early age can be a fun and interactive medium. So there's no better time to start! This guide covers some of the most entertaining and on-topic books currently available. All with the hope to help you instill a love of books in your child that will last a lifetime.
For more parentings tips check out Chores That Kids Can Do Around the House, Rainy Days Call For Indoor Activities and Bonding Time with Your Kids or 8 Things Every Parent Dreads.