We hope you love the products we recommend! Just so you know, Men with Kids may collect a share of sales or other compensation from the links on this page.
Spring is the perfect season for self-discovery and self-improvement. Especially with the warmer weather, it's an ideal time to pick up some new skills. Whether they're indoors or outdoors, picking up new skills this spring will allow you to really make the most of the rest of the year. The following is the ultimate guide to new skills to learn this spring.
In the picture for 2021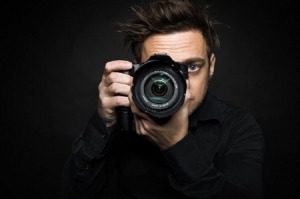 If you've ever wanted to give photography a try but don't want to fork out for an expensive camera, this course is for you. You can start with no cost using our link! Ideal for absolute beginners, all you need for this course is an iPhone or smartphone in order to up your Instagram game this year. The course covers all the basics of iPhone photography as well as some handy tips to help you on your way. What a good way to learn a new skill for personal achievement!
A novel start to the year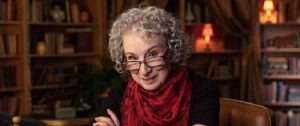 They say that everybody has at least one book in them, and if you've always wanted to try your hand at finding yours, Margaret Atwood's online creative writing masterclass may just be your ticket to next year's bestseller list. The author of The Handmaid's Tale shares her creative process and idea development techniques in this incredibly affordable course. Maybe you will learn fall in love with this skill and be the next J.K. Rowling!
Get with the program of personal development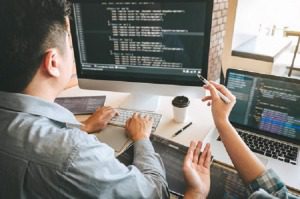 Programming is an exceptionally valuable skill and one which can lead to a lucrative career in this rapidly growing field. LinkedIn's Learning SQL course is a great starting point for those looking to explore the fascinating world of programming in 2021; whether it's with a view to a new career or just to add another string to the bow.
A data based interest for self-enrichment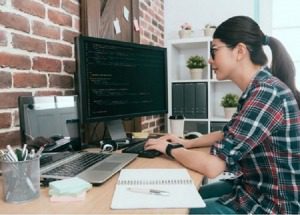 These days, it's all about the data. Businesses across the world are searching for qualified data analysts. Those who are looking to enter this rewarding field will do no better than getting online with Udacity's Data Analysis with Python and SQL course for everything you need to know about data exploration. This e-learning method of personal skill advancement is sure to put you above the rest.
Coding for kids as a new skill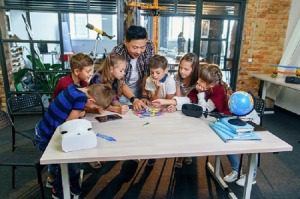 When it comes to learning to code, it's never too early to make a start. UCode's outstanding Python For Kids course teaches children the basics of coding through a number of fun projects and challenges, such as teaching a robot to complete a maze. Not only is this course fun and informative, but it could even pave the way fohttps://www.ucode.com/python-coding-classes-for-kids-free-classr a lifetime's passion and a really rewarding and lucrative career.
It's never too late for you to pursue a developer job too! If this is something you've always wanted to do, check out Lambda School. Invest your time and money in Lambda's online coding bootcamp to become a software engineer or data scientist. This fast-paced course is intense, but you'll get to learn in the comfort of your home and receive a lot of support and guidance from your advisors.
Cooking up a storm like a professional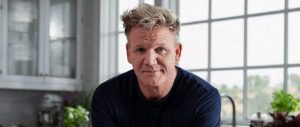 We're all spending more time at home these days, and for many people, this means endless evenings of food delivery. If you're looking to revamp your skills in 2021, you'll do no better than this fantastic online Gordon Ramsay cooking course. Within this reasonably priced course, Chef Ramsay will walk you through some of his processes and techniques and share some time and money saving tips to help you raise your game in the kitchen.
Home is where the art is
After the past 12 months, many people are, quite frankly, sick of staring at the same four walls, day in, day out. Emily Henderson's online Style Your Space course offers some great guidance and techniques on styling your interior decor for a 2021 makeover that will make you love your home all over again. Now this is a good personal enrichment skill to bag.
What about learning to draw? Drawing is definitely one of those skills that with practice, you can pick up really quickly. Udemy offers a whole section dedicated to satisfy your creative side, whether you want to learn how to sketch, paint, or drawing faces.
Chart a course for 2021 using e-learning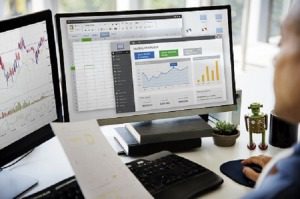 If you're baffled by data and confounded by graphs, you may have decided that 2021 is going to be the year that you come to terms with this important skill. The LinkedIn Excel data Visualization Course is designed for beginners and will help you to master over 20 different kinds of charts and graphs – allowing you to add another skill to your resume this year.
Going for a song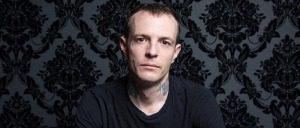 For many people, the desire to learn to play a musical instrument is, unfortunately, cancelled out by a lack of time. Learning this new skill isn't something unachievable nowadays. Joel Zimmerman has the answer with his online guide to creating electronic music productions. With no need to spend hours tackling a guitar or piano, Joel will soon have you making sweet music with this fun and affordable course.
Game on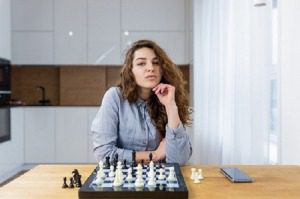 Since the smash hit success of Netflix's The Queen's Gambit, the world has seen a resurgence of interest in the ancient game of chess. Comprehensive Chess Course Lessons is a simple to follow book which will take you through the basics of the game and show you how to apply your new found skills for success.
Learning a new skill is not just fulfilling on a personal level but can often lead to a new and more enjoyable career. Whether you're looking to become a professional photographer or just want to be able to find methods to cook eggs, this guide will give you the inspiration you need to boost 2021 by learning to do something new.