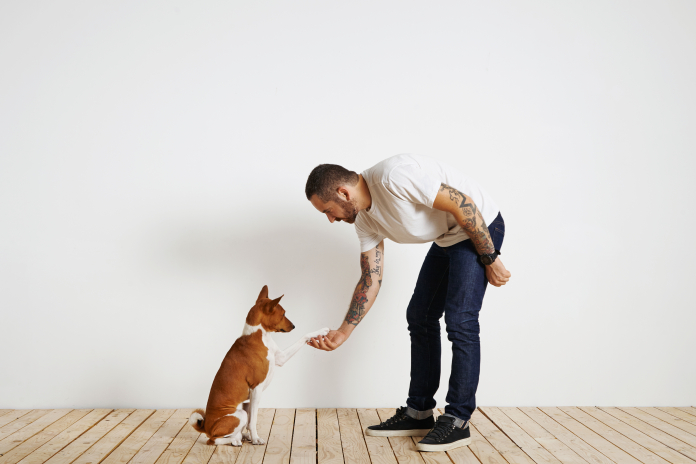 We hope you love the products we recommend! Just so you know, Men with Kids may collect a share of sales or other compensation from the links on this page.
Becoming a new dog owner is a very exciting time, although it's crucial that you know how to train a puppy. Without the right tools, training your pup to sit, stay, or even behave can be a difficult task. And don't forget about potty training. This can be one of the most tedious things you'll have to deal with as a new pet owner.
How to Train a Puppy with These 7 Tools
That's why it's important to invest in a few training tools. These items will make knowing how to train a dog much easier (and way less stressful for both of you!).
Clicker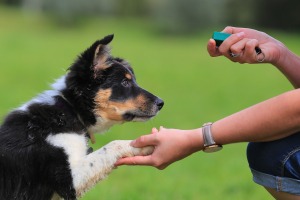 A clicker is one of the main tools you'll use to train your puppy. Whenever they do something right, you'll press the remote, which makes a loud "click" sound. Then you'll give your dog a treat. Soon, they'll relate the click sound with a positive response (the treat), which can accelerate their learning process.
Tasty Treats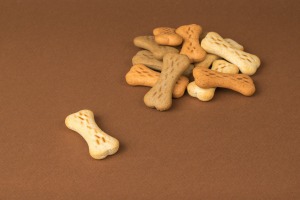 Just because it's labeled as dog food doesn't mean that it's healthy for your pup. But Just Right Pet Food is different. They customize a blend of kibble made specifically for your dog's needs. And it's made with real meat with no artificial colors, fillers, or flavors. Although the blend is ideal for mealtime, it can also be used for training. Use a few kibbles as treats and watch your dog master any trick you throw at them!
Treat Pouch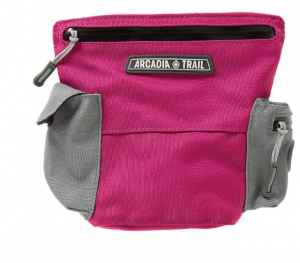 Training your pup doesn't just happen at home. Regardless of where you are, consistent training is key to the learning process. For training on the go, a treat pouch is necessary. Whether you're in the car or walking through the park, you can store treats, clickers, and waste bags so you'll always be prepared.
Calming Collar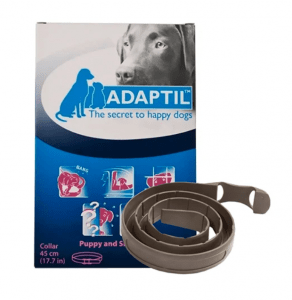 New puppies can easily get distracted, especially when they're in a new location or situation. In some cases, this may cause them to get frightened or overwhelmed. A calming collar releases Dog Appeasing Pheromones (DAP), which can help them in stressful situations. It's also beneficial for dogs who are scared of loud noises, like fireworks or crying children. Therefore, they can stay focused while you're trying to train them on how to socialize or travel.
Training Harness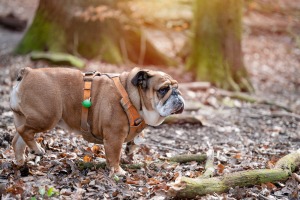 Not sure how to train a puppy to walk quietly by your side? If you want to teach them good walking behavior, then you should invest in a training harness. A harness gives you more control over your dog by preventing them from jumping or pulling too hard. It also is better for your dog (traditional collars can choke or damage your pup's throat).
Chew Repellent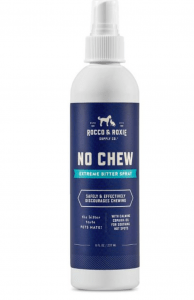 Teething puppies can wreak havoc on your clothing and furniture. To prevent bad lifelong habits, you'll want to teach them early on what is not allowed to be chewed. A chew repellent is a bitter spray that dogs can't stand. Just spritz a little on your table legs, electrical cords, or drapes and discourage your pet from nibbling away at them. You can also use this on their bandages to stop them from licking their wounds.
Potty Pads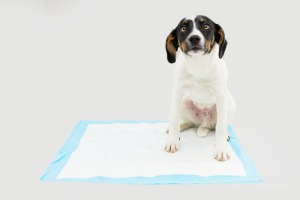 Potty training a new pup can be a nightmare. After all, the last thing you want is for your dog to be peeing everywhere around the house. Housebreaking takes time, energy, and lots of patience. But puppy pads can help. They have a natural attractant, so dogs are more likely to use them over your brand-new rug. When used with crate training and regular potty breaks, piddle pads can help housetrain your puppy in less time.
More Pet Resources
Knowing how to train a puppy is one of the most difficult tasks you'll have as a dog owner. However, learning how to train a dog is extremely important, especially if you want a well-behaved four-legged friend. For more pet inspiration, read our top tips on camping with a dog. We have also compiled a list of fun dog facts you might find interesting!