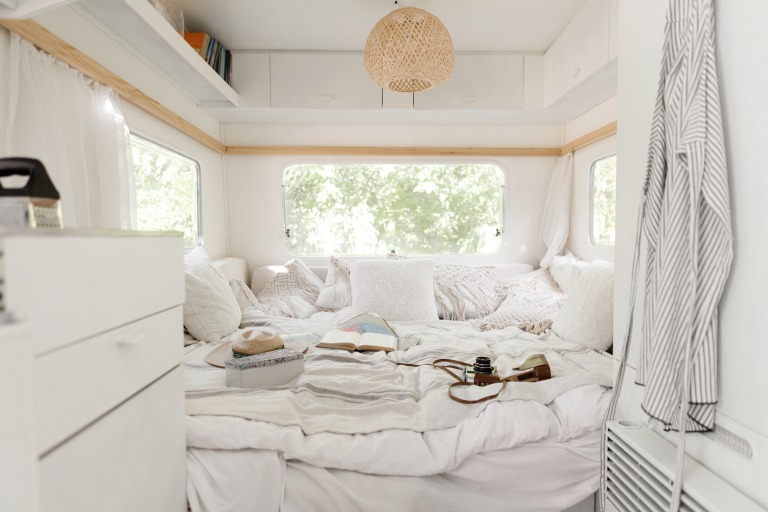 We hope you love the products we recommend! Just so you know, Men with Kids may collect a share of sales or other compensation from the links on this page.
Are you looking for items to make your camper van feel more like home? If you spend a lot of time on the road, you probably want to bring a little bit of the homey feel into your vehicle. Luckily, with the right camper van decor, you can accomplish this!
Make Your RV Homey with Camper Van Decor
What should you consider adding to your camper van? We'll go through some popular camper van decor essentials below. With these items, you'll have all you need to make your van feel a little bit more like home.
Want to travel whenever, wherever, and still hold a job? Look at these work-from-home careers!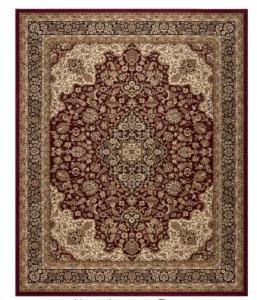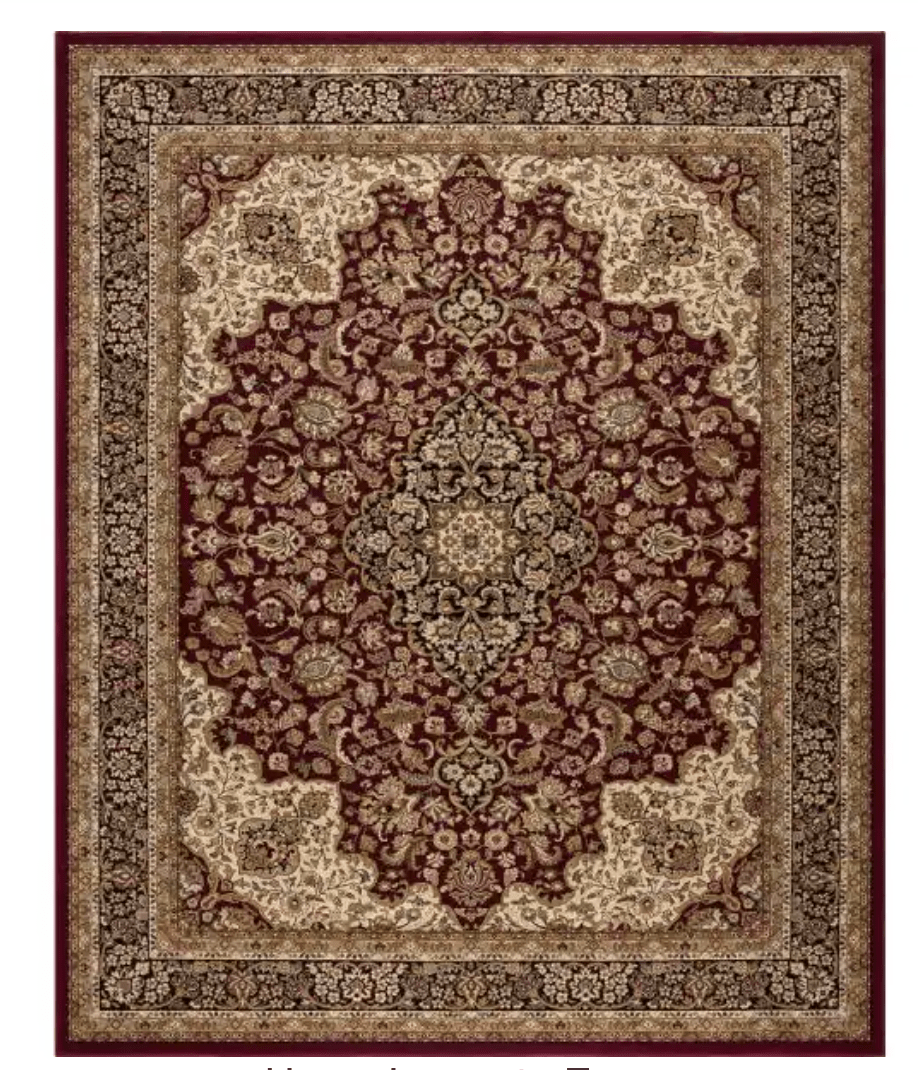 Nothing contributes to the home-like feeling of your camper van like getting an elegant but comfortable rug.
The Silk Road Red Medallion Area Rug from Home Depot gives you the beauty of a rug from the Persian empire for a much more affordable price. The Persian Medallion design in the middle brings in vibrant reds and features the exquisite design work of a skilled artisan.
Even better, the design resists stains. So, you'll be able to clean up any unexpected spills with ease! If you prefer orange, get the Zara Medallion rug.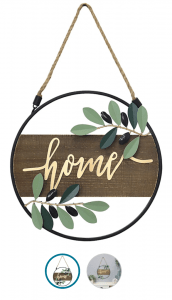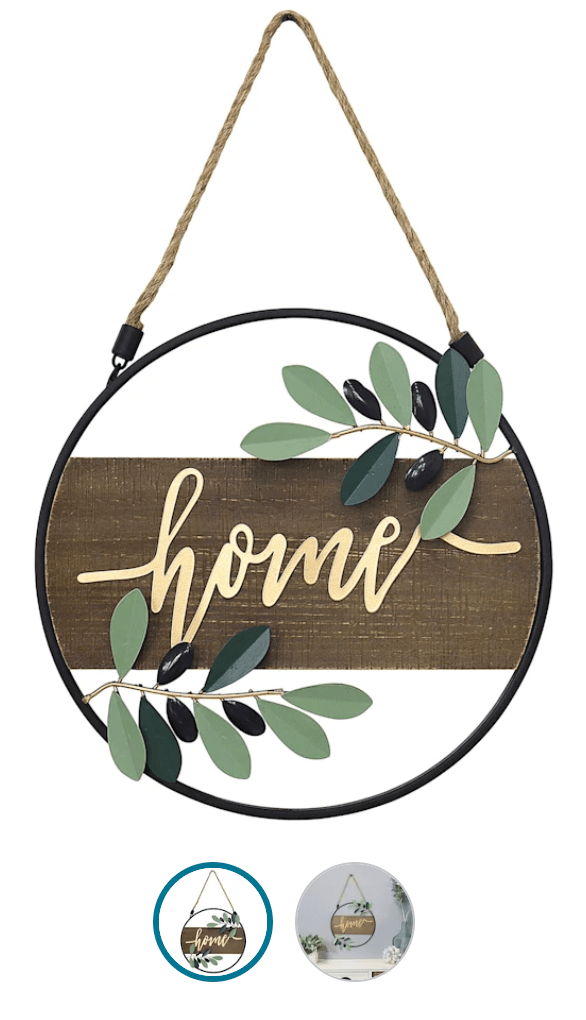 If you want to make your camper van feel more like home, you should decorate it as if it were your home. The Metal Wood Home Wall Decor sign from At Home is the perfect addition to any living space, including one that serves as a home away from home.
The sign contains metal and upholstered wood and features the word "home" in elegant cursive lettering. Leaves frame the word, making it feel cozy and personal.
If you'd prefer a little less of an on-the-nose sign, take a look at the Our Happy Place Wood Hanging Plaque Wall Decor sign.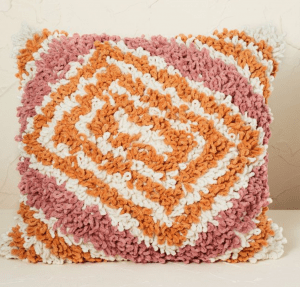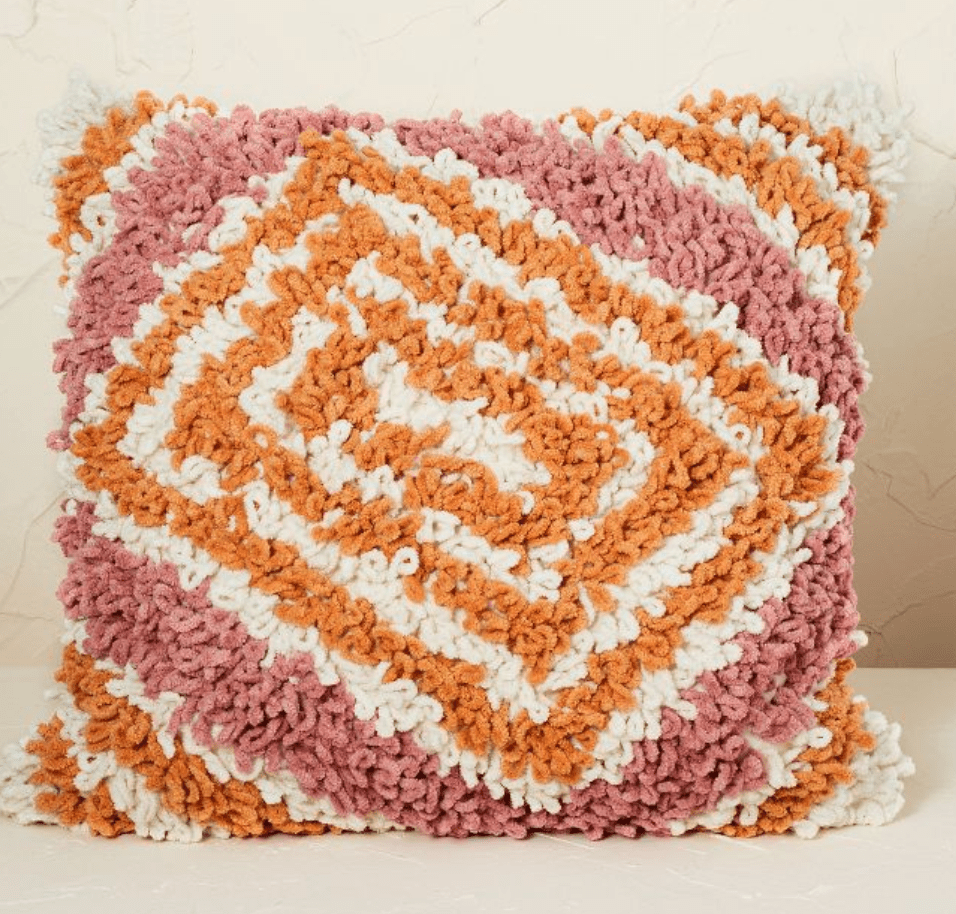 Pillows are a must for creating a homey atmosphere in your camper van. When you place pillows around your living space, you make it a cozier and more comfortable place for people to relax.
The Tufted Shag Diamond Patterned Square Throw Pillow from Target allows you to craft an inviting atmosphere in your camper van. The pillow features pink, orange, and white threads arranged in an attractive pattern. The threads stick out from the pillow slightly, giving it a fluffy and soft appearance.
For people who prefer a more velvety finish, the Velvet Quilted Diamond Pattern Square Throw Pillow is a great alternative. It matches the other throw pillow, too, so you can use both in the same space!
4. The Eden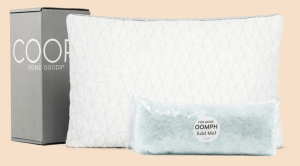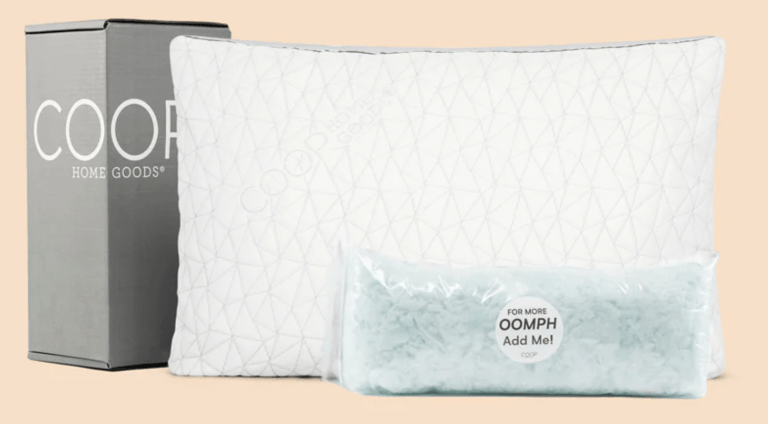 If pillows are a necessary part of camper van decor, then they're essential when it comes to camper van sleeping.
Coop Home Goods has mastered the art of creating soft, supportive pillows. The Eden features a microfiber fill mixed with soft, cooling memory foam. When you sink into it, you'll find it provides the perfect amount of comfort and support.
Do you wake up with pain in the morning? Your pillow could be to blame. Coop Home Goods solves this problem by making their pillows adjustable. You can add or remove filling as you want, allowing you to tailor your sleeping to your needs.
Coop Home Goods also sells The Original version of their pillow as a less expensive option.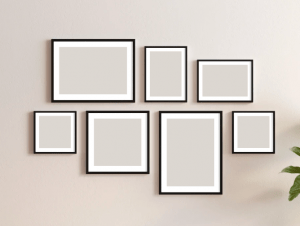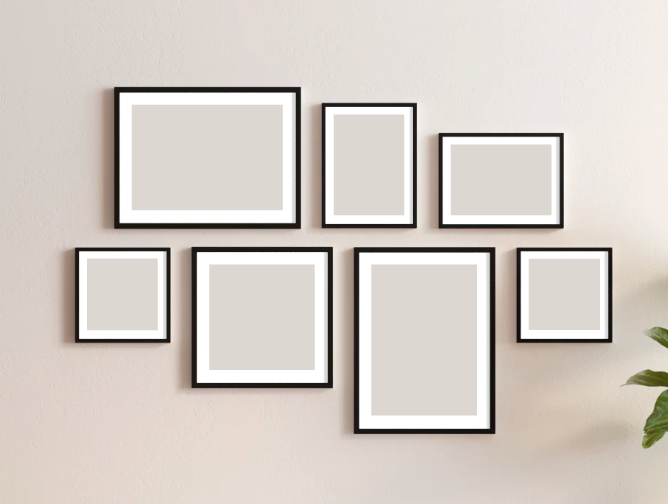 Families often make their camper van decor their own by including their own photographs. Yet, incorporating pictures into camper vans can get difficult because you have a limited amount of space.
Mixtiles specializes in helping people frame their photos and arrange them into unique designs. If you want an elegant and eye-catching arrangement, try the Wild Visuals option. If you want your pictures framed, try this!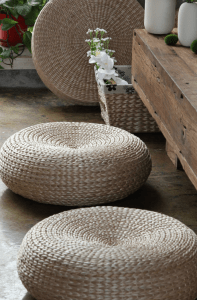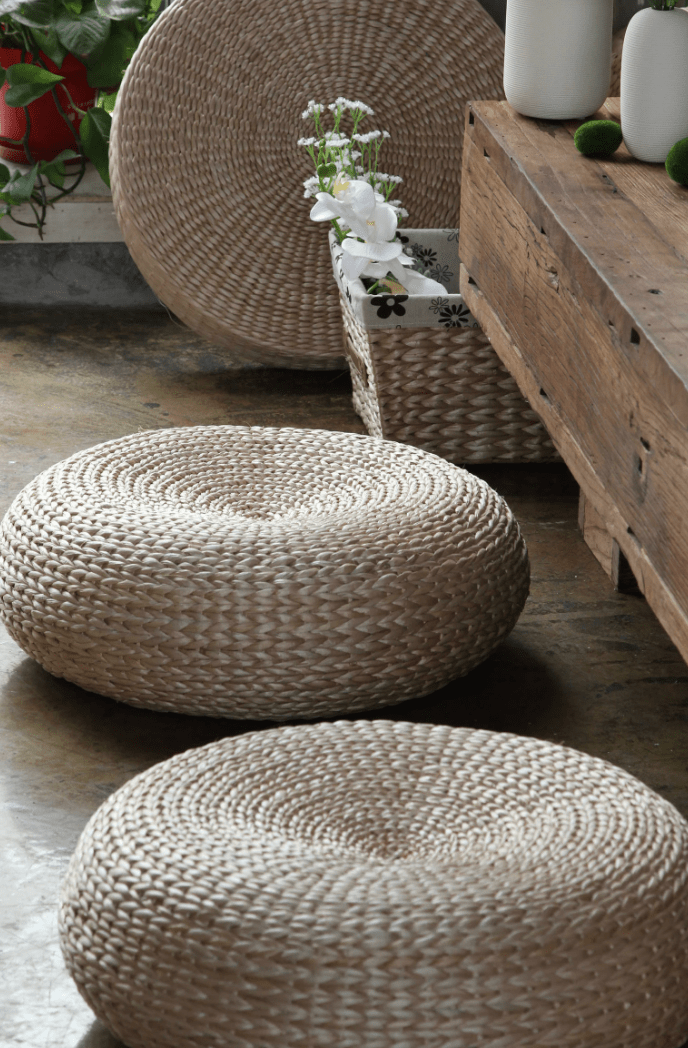 Do you need more seating that travels easily?
Get these floor cushions from Etsy. These comfortable seating arrangements have been specially designed to ward off the summer heat and help you and your family relax. You can also get a portable, matching table!
Get the Most Out of Your Camper Van Decor
These types of camper van decor will all help you make sure you feel at home while traveling. In addition, they'll give your van a sense of style, and you might not even miss your home that much!
Want to know how to travel better? Read these tips for traveling with kids!