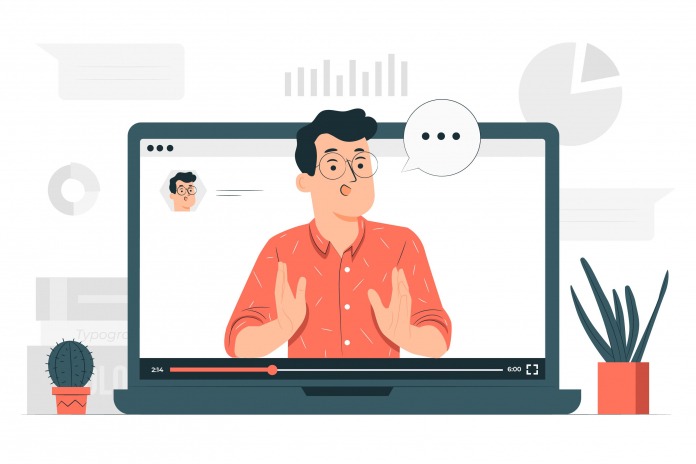 We hope you love the products we recommend! Just so you know, Men with Kids may collect a share of sales or other compensation from the links on this page.
Video interviews are the new norm, and it's safe to say they're here to stay. They require the appropriate business professional attire to create good first impressions. And since you have the advantage of being in control of your environment, there are no excuses for how you look.
Business Professional Attire for a Video Interview
You're most likely familiar with the pandemic way of escaping the complete business professional attire. However, don't make the mistake of choosing comfort. Proper clothes give you the confidence to ace your job interview.
If you're currently trying to land your next job position, make sure you use one of the top job search sites for a career change like ZipRecruiter. With more than 1 million employment opportunities, you're guaranteed to speed up your job hunting process.
How to Dress for a Video Interview
Professional business attire helps you subconsciously create a professional impression on the interviewer. By wearing clean, ironed, and formal clothes, you convey a sense of respect and order. Plus, it enhances your ability to perform well and answer interview questions more efficiently.
Naturally, there are different dress codes based on the industry you're applying to. For example, applying to a law firm will require a more traditional and conservative dress code compared to something else. However, there is common ground for most video interviews. That's why we gathered some tips to give you a hand.
1. Keep Things Minimal, Neutral, and Professional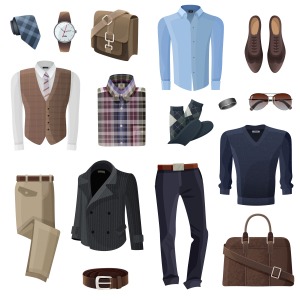 Think of it like this, the more items you wear, the more you're prompt to mismatches. So, focus instead on a classic button-down shirt or a formal blouse, some office pants, and perhaps a blazer. Avoid busy patterns, animal prints, or crazy color palettes. Play it safe with blue, white, gray, and black, and opt for camera-friendly clothes. The most important thing you should keep in mind is aiming for clothes that are not too casual but also not too dull. Always keep it clean and professional.
2. Don't Over-accessorize
When you search for jobs with ZipRecruiter, you should already have an idea of what you'll do about an interview. Especially since getting contacted quickly for an interview is something that most applicants experience with ZipRecruiter!
You might feel tempted to add stylish accessories to take your business professional attire to the next level, but don't go over the top. Remember, the simpler, the better. So, avoid wearing a tie unless you're interviewing for a law firm. Likewise, don't overdo it with cufflinks or jewelry unless the industry requires it. A simple wristwatch is fine, as long as it's not too fancy.
3. Mind What You Wear Below the Waist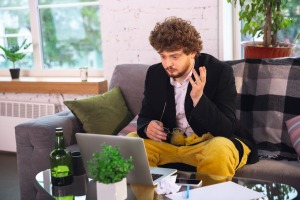 As we highlighted before, don't neglect your outfit from the waist down – for example, by wearing shorts or sweats. Dress up from head to toe with the proper pair of business pants and the right shoes. You might think, "why would I wear shoes inside my home for an interview?". It all comes down to confidence and performance. Shoes tend to instantly put us in a mood for work and formality, which in the case of an interview can work to your advantage, as you can easily get carried away by the casual mood of your surroundings.
4. Consider Your Background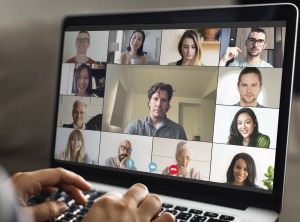 Your background's color plays a vital role in your video interview. Apart from choosing a neutral, neat, and clean background, you need to make sure your clothes complement it. For example, if your background is black and you choose black business professional attire, you'll blend in and give a negative impression. You'll be surprised at how much colors impact the way recruiters perceive you as a candidate.
Acing Your Business Professional Attire
With these tips, you have a solid chance of impressing recruiters in your next video interview. Whatever you do, make sure your business professional attire matches the company's culture. If you need additional inspiration, navigate the company's website or research their employees. What are they wearing in pictures? This is a good indicator of how you're expected to dress. As a piece of final advice, we suggest recording yourself while wearing your chosen business outfit to make sure your look is camera-friendly and your surroundings are coordinated.
If you're in the job-hunting process, use a powerful job search site like ZipRecruiter for millions of remote or in-house job opportunities. Begin your research today by creating an account for free!