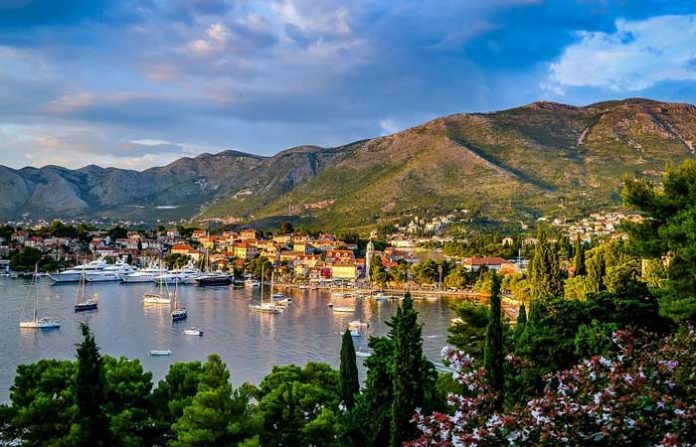 We hope you love the products we recommend! Just so you know, Men with Kids may collect a share of sales or other compensation from the links on this page.
There are a few things that bind a family like a vacation. Americans will spend about 101 billion to travel this year, averaging $1,978 per household.
Vacations are getting more and more expensive due to the rising cost of airfares (3.5%) and hotel accommodation (3.7%). However, this doesn't mean that you have to cancel your plans. In finding the best deals, use JustFly. JustFly helps you search for flights from top airlines all in one platform. Unsure of where to do? They also display top daily deals to give you more ideas!
You can still go on a vacation and have fun with your family. All that you need is the right spot. Some holiday destinations are affordable. Let's have a look:
Mazatlan, Mexico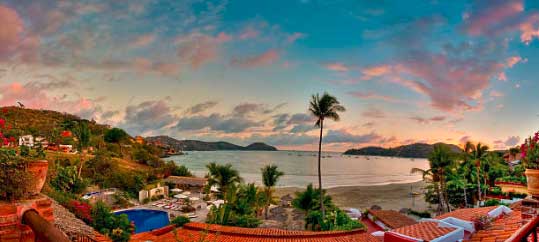 You'll feel rich in Mazatlan thanks to the value of USD ($1=20.69 Mexican Pesos).
It's an affordable destination that offers amazing food. You can also get hotels for as low as $80 per night, including pools and other such facilities.
San Juan, Puerto Rico
Visit this place between April to December for the cheapest rates. There are no visa costs for Americans and the ticket will also only cost you a few hundred dollars only.
San Juan has amazing beaches, malls, and food. All in all, it is a great family destination.
Cusco, Peru      
If you're a fan of hiking, camping, and exploring ancient ruins then Cusco Peru waits for you. Hotel rooms are as low as $40 a night and food only costs about $3 per meal. However, it may not be the best option if you're traveling with young children.

Coban, Guatemala
In Coban, Guatemala, you will find nature at its best. It offers amazing waterfalls, ancient caves, huge parks, and dozens of places to go hiking.
Hotels are as cheap as $14 a night and food will cost $3 a meal. If you're with kids, then you can even go for a good resort for as low as $80 per night.
Tamarindo, Costa Rica
The cost of living here is low which is why it makes for a great tourist place. You can explore clean beaches and eat delicious foods.
It's full of nature and most tours are affordable and family friendly. Hotel and food for four will cost you only about $100 per day.
Check out Hotwire for awesome deals on your next vacation!
Sarajevo, Bosnia
Europe is expensive but not if you know where to go. Sarajevo is one of the most affordable destinations in Europe.
You can wander the streets of Bascarsija, shop at Ottoman bazar and even enjoy the nightlife in clubs. Bosnian coffee costs $0.1, train travel will only cost you about $8 and hotels are as low as $20.
Bansko, Bulgaria
If mountain ranges attract you then go for Bansko. It's a very affordable destination with some nice ski resorts. Food is quite cheap but decent hotels will cost you about $40.
San Blas, Panama
You can enjoy clear water, cold winds here with your family. It can be a good destination if all you wish to do is rest and chill.
Food is cheap and hotels are as low as $35. However, you may not find a lot of things to do here.
Bali, Indonesia
Bali is one of the most visited cities thanks to it being affordable. Food will cost you $2 per person and hotels are as low as $15. Most of the population consists of Hindus so expect to see a different world here.
People are friendly and the culture is amazing. You can explore wildlife, natural reservoirs, and old traditions in this beautiful city.
Check out Hotwire for awesome deals on your next vacation!
Prague, Czech Republic
It is not only famous for the beer but for many things as well. You'll find monastery taverns, markets and many interesting places over here. Meal (dumplings and pork) for one time can cost you somewhere around $5 and hotels are cheap at $20. However, traveling can be a bit expensive.
Nuwara Eliya, Sri Lanka
If you love adventure then pack your bags and head to Sri Lanka. Almost all the cities in the country are affordable but Nuwara Eliya is among the cheapest.
It offers natural beauty and will help you connect with the heart of Sri Lanka. Hotels are as low as $15 and food only costs about $2.
Istanbul, Turkey
If you want to enjoy the Ottoman culture then travel to Istanbul. It will offer you the best of both worlds as it stands between Asia and Europe.
The city has palaces, rich gardens, amazing beaches, and great food. The train pass only costs about $2 per day and food is as low as $3. Get your hands on doner kebab for as low as $3 or enjoy a McDonald's meal for the same amount f money.
There's also nightlife and hotels can be booked for as low as $20.
Check out Hotwire for awesome deals on your next vacation!
Mumbai, India
India might not be the safest country on Earth, but Mumbai is quite safe to travel to. It's the heart of Bollywood and will bring you closer to the make-believe world of movies.
You can enjoy a Bollywood classic, have delicious but spicy food, and go through the hustle and bustle of the city. The experience is like none other.
A day in Mumbai will cost you only about $35 including food, hotel, and travel. However, some parts of the city can be very expensive.
 Peloponnese, Greece
Take ferries, enjoy the beaches, travel in subways in this stunning city. If you are into history then you can visit the old sights of Olympia as well.
Food is affordable – enjoy shish kebab for $3 – and hotels will cost you only about $22.
 Lake Ohrid, Macedonia
Find medieval churches, old fortresses, small and big towns, water boats in lakes and several hiking places in Lake Ohrid. The food will only cost you $5 per day and hotels start at $15 only.
These are some amazing destinations to choose from. Go off season to save more and book early to avail discounts.
And if you already live in one of these places, or have a vacation house, we highly recommend becoming an Airbnb host and reaping the benefits of having a house in the most traveled to destinations! It's super simple, check out Airbnb and sign up today!
Planning to travel in Winter, here are some incredible places you could visit in winters.