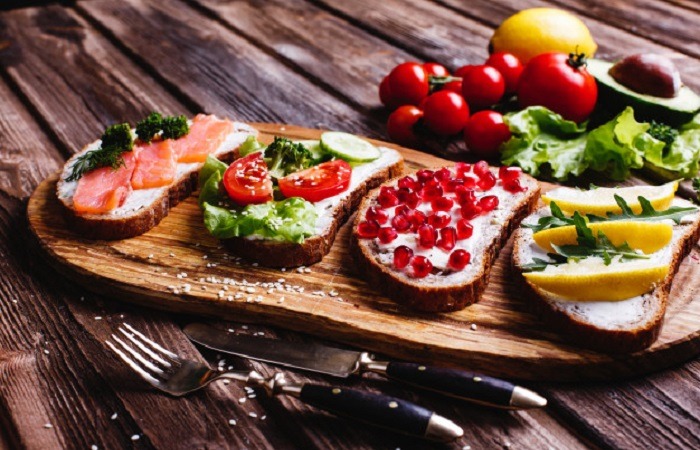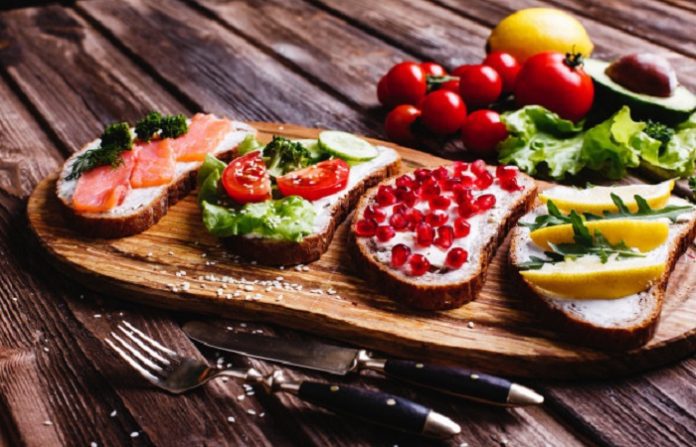 We hope you love the products we recommend! Just so you know, Men with Kids may collect a share of sales or other compensation from the links on this page.
Always opting for a bowl of sugary cereal for your most important meal of the day and feeling hungry and lethargic just after a couple of hours? STOP doing this! Here are a few budget-friendly and healthy breakfast sandwich recipes that are quick and easy and will keep you going until lunch time! Pssst, a panini press like this one will make some of these recipes A LOT easier and more time-efficient. I know, because I have it in my kitchen and it's been a personal favorite!
1. Avocado Bacon Breakfast Sandwich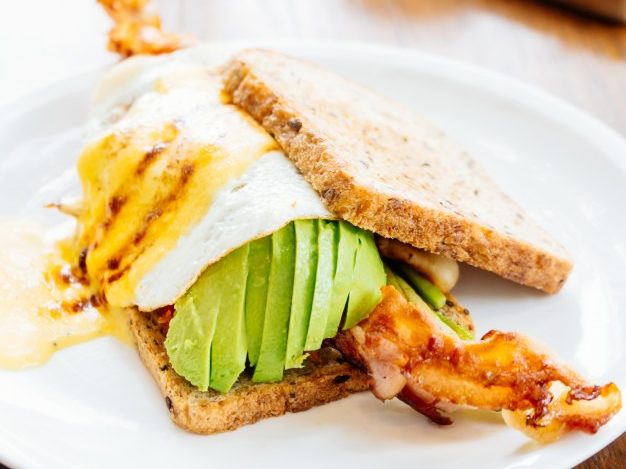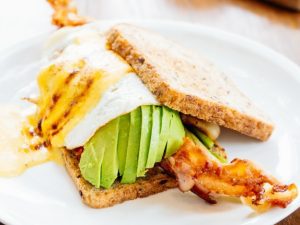 This tasty breakky sandwich contains 20g of protein and only 2g of sugar!
What You'll Need:
2 slices of bacon
1 large egg
Kosher salt and freshly ground black pepper, to taste
1 slice of American cheese
1 tablespoon of unsalted butter, at room temperature
2 slices of sourdough or whole wheat bread
1/2 an avocado
What To Do:
Heat a large skillet over medium-high heat. Add bacon and cook until it's brown and crispy, flipping once, about 3-4 minutes. Drain the excess bacon fat but keeping 1 tablespoon in the skillet. Rest your crispy bacon to a paper towel-lined plate.
Add eggs to the bacon fat skillet. Let it cook until the egg white is set but yolk is still runny, about 1 – 2 minutes, then season with salt and pepper to taste. Place a slice of cheese over your egg during the last 30 seconds of cooking time; set aside.
With a butter knife, spread butter on each slice of bread. Place bread in the skillet (or to your panini press) to toast, flipping once in the skillet, cook until golden brown, about a minute each side.
To assemble the sandwich, place your slices of bread on a work surface. Spread with avocado, top with bacon, egg, cheese and top with the other slice of toasted bread.
Serve immediately and ENJOY!
2. Smoked Salmon Sunny Side Up Breakfast Sandwich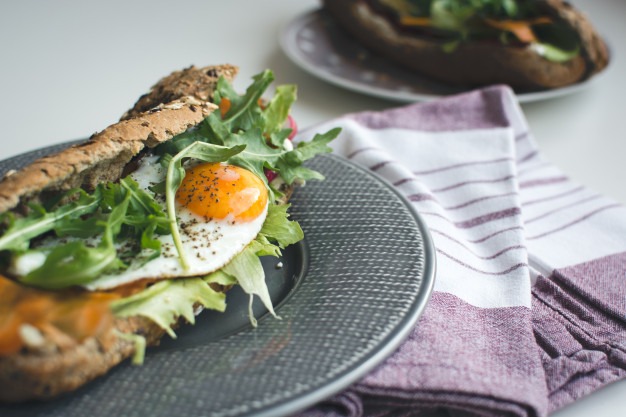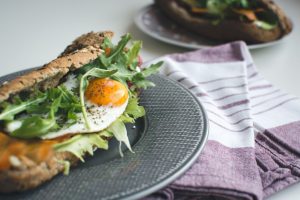 Guess what, just 1 serving of this breakfast sandwich contains 22g of protein! Salmon is not only a great source of protein, but also a great source of omega-3 fatty acids and many other nutrients.
What You'll Need:
2 slices of whole grain bread
1 egg
1/2 cup of arugula
1 teaspoon of butter (room temperature)
Salt and pepper to taste
What To Do:
Gently crack egg into a bowl, then transfer on skillet once your pan is hot and cook for about 2 minutes. Make sure your egg yolk did not separate, for the perfect sunny side up egg. Just before you take it off the heat, add a sprinkle of salt and pepper and you're all set. Let rest till your bread is ready.
Spread the butter on the slices of bread, and toast over medium heat in a non stick skillet. Toast to your preferred crisp and once ready transfer to plate.
Add your smoked salmon, then arugula and egg. Enjoy this breakfast sandwich while it is warm!
3. Canadian Bacon and Egg Croissant Breakfast Sandwich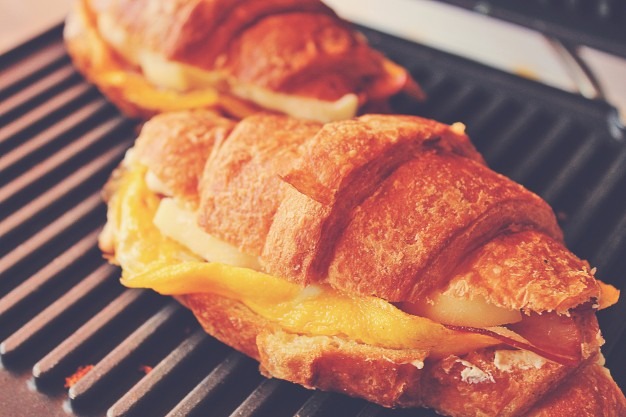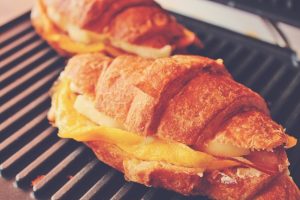 This croissant sandwich contains approximately 385 calories, with 18 grams of protein!
What You'll Need:
1 croissant
1 tablespoon of coconut oil
A slice of Canadian bacon
1 egg
What To Do:
Grab the slice of Canadian bacon and cook until medium crispy
Cook your egg over easy with a runny yolk as follows:

Put skillet on medium-low heat to melt your coconut oil (or use bacon fat as desired)
Crack the egg carefully into the skillet, be sure not to break the yolk.
Add a tablespoon of water into the skillet and cover.
Cook until egg white is just solid and the yolk should be runny.

Cut the croissant in half and lightly toast it.
Place your toasted croissant on a plate then layer the bacon onto the croissant.
Lay the cooked egg carefully onto the bacon, then top with the other croissant half.
Serve with a knife and fork or eat by hand over a plate to catch the drips.
I hope you enjoyed this article on DIY cheap and healthy breakfast sandwiches. Quit reaching for that sugary cereal in the morning and try out these cheap and healthy (and not to mention delicious) breakfast sandwiches. If you did enjoy this article, please check out some of our other articles like Detox Drink Recipes that Actually Work! Or Improve Your Health With These 10 Protein Rich Foods!