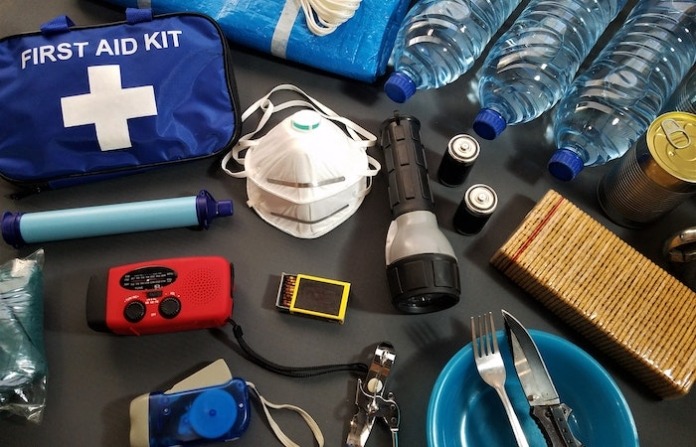 We hope you love the products we recommend! Just so you know, Men with Kids may collect a share of sales or other compensation from the links on this page.
Emergency kits for car trips can be the reason you can survive a situation that comes up while driving. Whether you need to fix a flat tire or are stranded on the side of the road, a survival kit for car trips can come in handy.
Now that winter is getting closer, traffic nightmares in freezing temperatures are likely to happen. So the best thing you can do is jumpstart your preparedness by investing in the right equipment to help you face emergencies on the road. Have peace of mind knowing that you have a great car kit that'll help you face accidents and breakdowns.
It's also essential to consider the weather conditions you might encounter while driving. For example, if you're driving during the cold winter months, be sure to pack warm blankets and clothes. On the other hand, if you're driving in the scorching sun, be sure to bring lots of water and sunscreen. In this article, we've rounded up some standard items that should always be inside your emergency kits for car. Let's explore them!
Top 9 Items to Include  in Your Emergency Kits for Car
1. First Aid Kit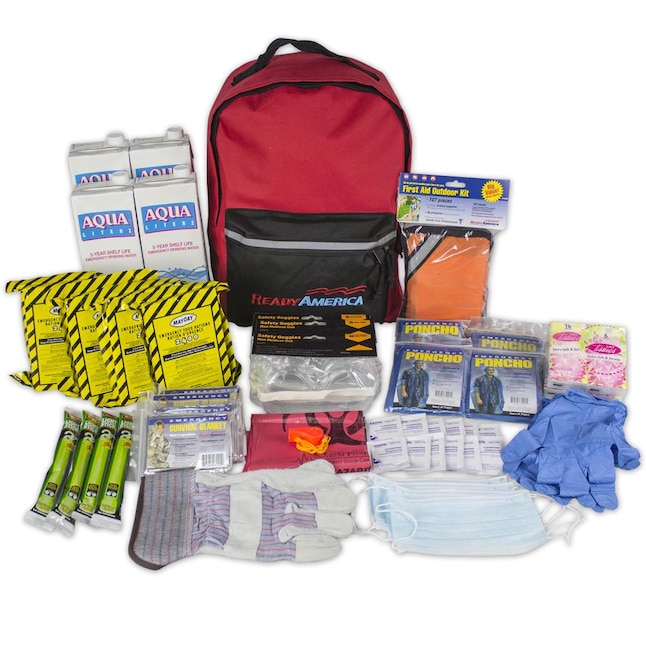 A basic first aid kit contains bandages, medical tape, cotton pads, antiseptic wipes, antihistamines, antibiotic ointment, and curved scissors. Additional items might include CPR instructions, ibuprofen, and tweezers. This could be handy in case of injuries or ailments on the road. For instance, this Ready America 4-person emergency kit contains the necessary first aid supplies for 3 days.
2. Water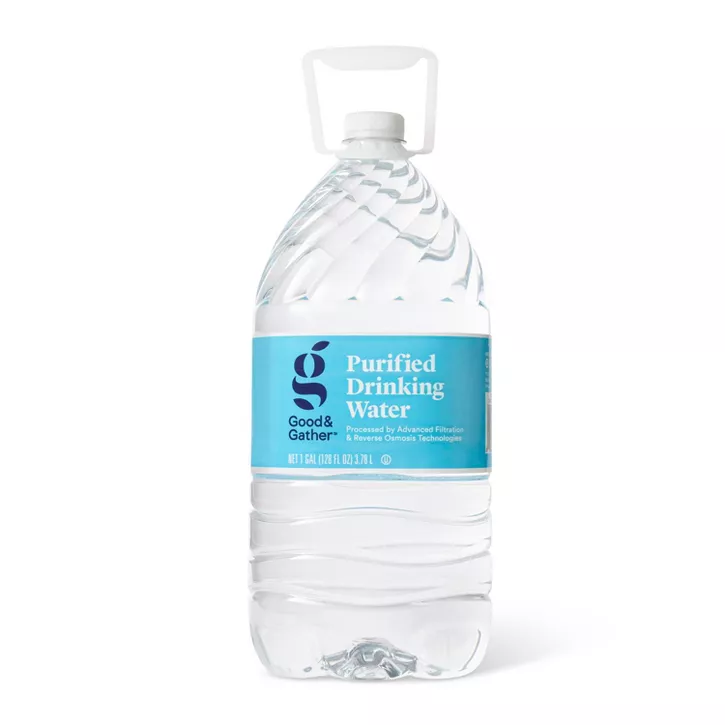 Pretty self-explanatory. Water supplies are essential, especially during warm summer months. We highly recommend keeping at least one gallon per person daily for 3 days in your car. For example, check this Purified Water (1gal) from Target. 
3. Non-Perishable Food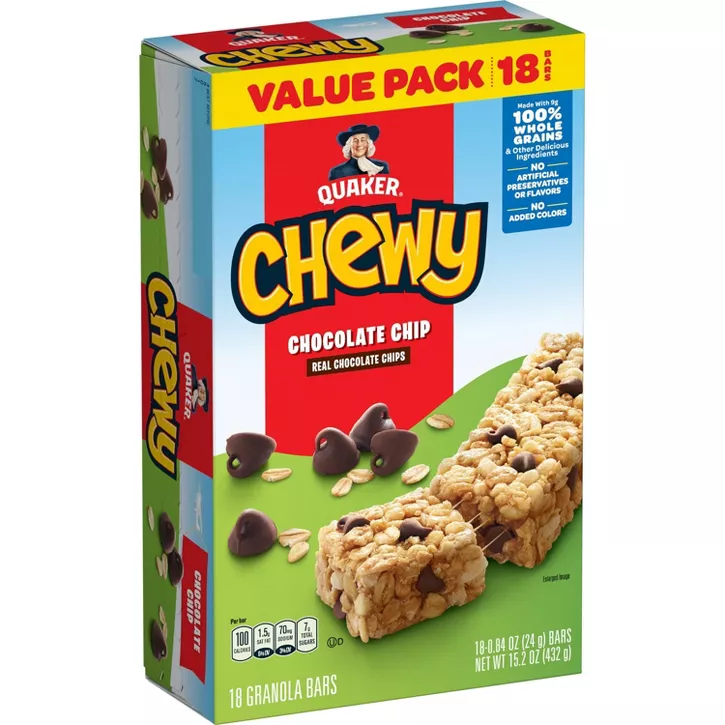 It goes without saying, but having some extra non-perishable food stored in your car can save the day in emergencies. Pack food such as granola bars, nuts, dried fruits, jerky, or canned soup in your survival kit for car trips, which are great options to keep you energized.
4. Fire Extinguisher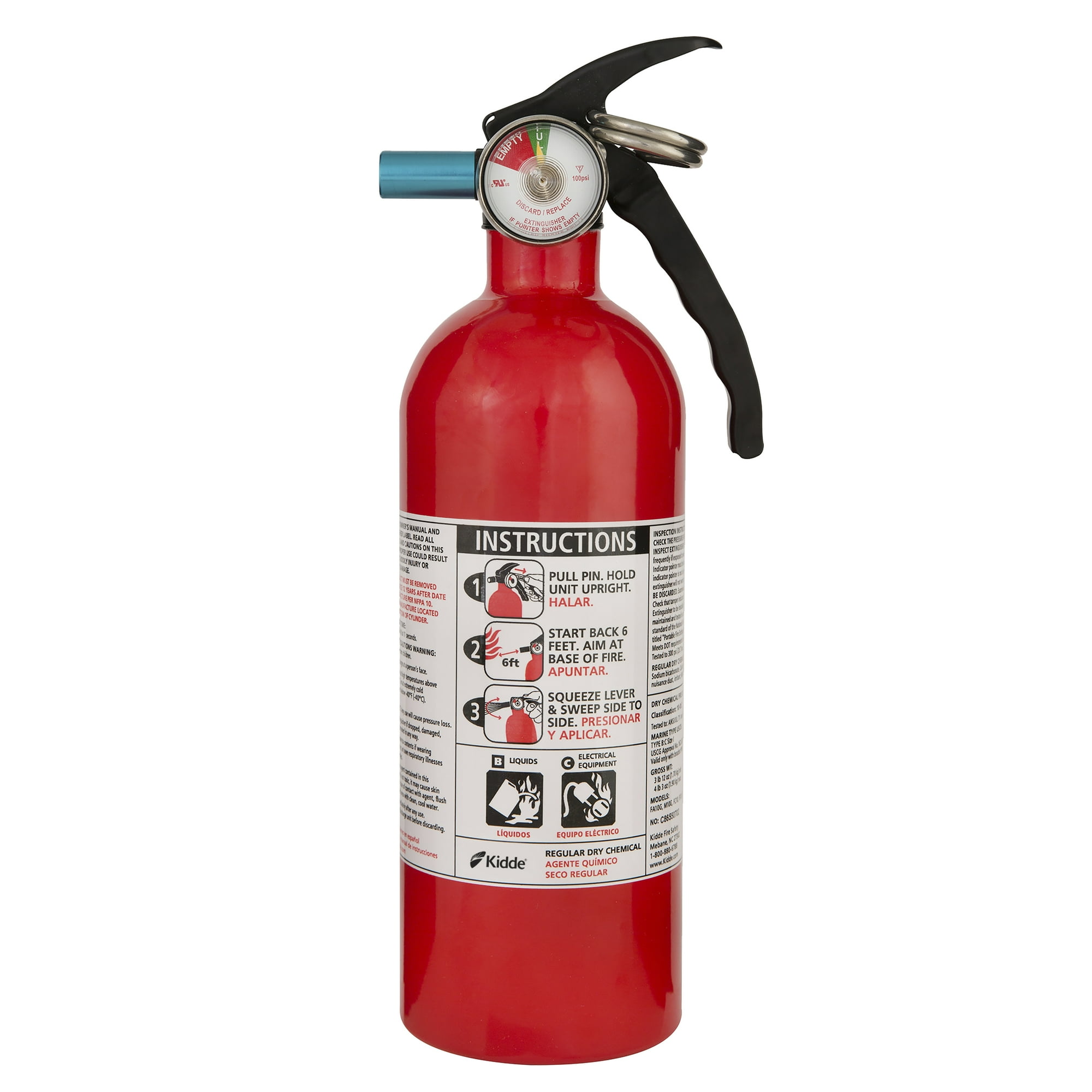 Engine fires can always be a risk, especially when accidents happen. Make sure to keep a fire extinguisher in your emergency kits for car at all times, such as this Kidde FX5 II Auto Fire Extinguisher. You can also store these Lotos Fire Blankets that can be used to extinguish small fires without making a mess.
5. Cellphone and Charger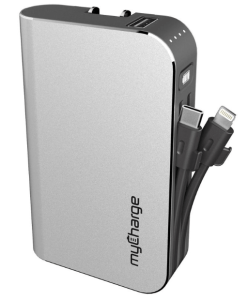 Ensure you always keep a cellphone charger in your car to have your phone ready to call for help in case of accidents, breakdowns, or weather disasters. An extra power bank could also save the day, such as this Mycharge hub 6700mah Output power bank.
6. Window Breaker and Seatbelt Cutter Tools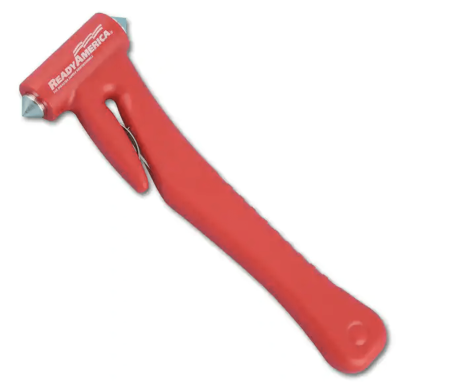 When accidents happen, car doors might become unusable, and seat belts might jam. In that case, a window breaker and seatbelt cutter tool is essential to escape the car, especially when there's a fire or drowning risk. So make sure to keep one in your emergency kits for car, such as this Auto Emergency Hammer and Seat Belt Cutter.
7. Duct Tape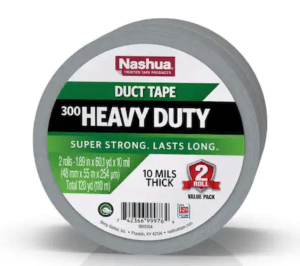 You'll be surprised at how many uses duct tape has in an emergency. You can use it as a bandage for wounds, insulation for hot car parts during repairs, a leaking container, an emergency seat belt, or even for creating a cup for water. Additionally, yellow or red duct tape could even act as temporary taillights. So make sure to grab yours today and add it to your survival kit for car.
8. Flashlight Emergency Warning Devices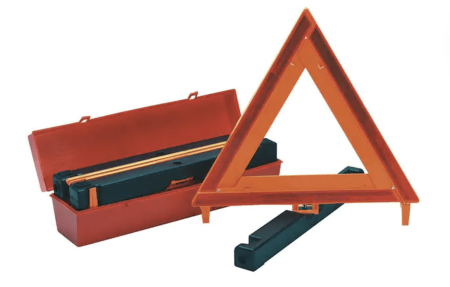 If you find yourself stranded on the side of the road, you'll need to be able to warn other drivers that you're in an emergency. This is when emergency warning devices such as road flares or reflectors come in handy. For instance, you can purchase a Highway Triangle Warning Kit designed with a fluorescent inner triangle to warn other drivers effectively.
9. Ice Scraper/Snow Brush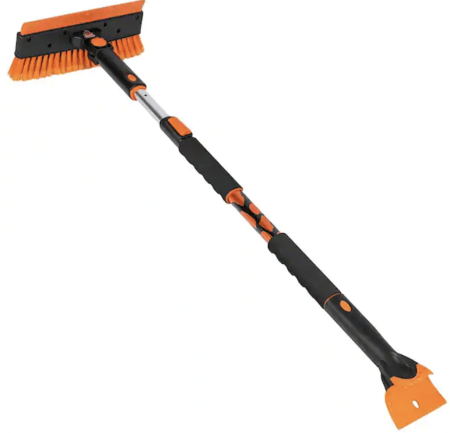 If you live in cold climates, having a permanent ice scrapper in your emergency kits for car trips is necessary. This will help you remove ice from your windows and improve your driving visibility. This Snow Moover 60 in. Extendable Snow Brush and Ice Scraper for Car is an excellent tool to start with.
Get Your Survival Kit for Car Ready!
Hopefully, this guide on the top 9 items you need to include in your emergency kits for car trips will keep you safe on the road at all times. Remember that your kit should be checked every 6 months, and expired items should be replaced. Thankfully, there are multiple survival kits for cars ready to purchase in the market so that you can be safe on the road without the hassle of preparedness. For example, this Life+Gear 2 Person 72hr Waterproof Dry Bag First Aid + Survival Kit is an all-in-one solution. Purchase yours, and we wish you safe driving!