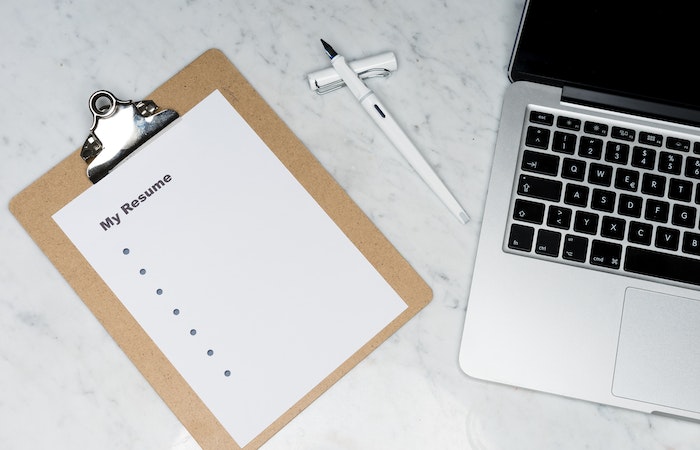 We hope you love the products we recommend! Just so you know, Men with Kids may collect a share of sales or other compensation from the links on this page.
Are you new to the customer success manager world? Or perhaps you've been in it for years but now find yourself looking for a new job? Either way, your customer success manager resume needs to tell hiring managers why you're worth talking to. If your resume doesn't tell the story of your skills and experience effectively, you're not going to get that first phone call or invitation for an interview. 
A customer success manager is usually the title given to the person managing customer success executives or associates. Your job will be to coach the executives on your team on how to best develop relationships with customers and ensure they're delivering the best customer experience possible. 
As such, your work will empower companies to grow their reach and impact!
Today, we'll guide you through how to write an outstanding customer success manager resume so you can upload it to ZipRecruiter and start getting interviews. 
5 Steps to Writing an Outstanding Customer Success Resume 
1. List Your Skills 
ZipRecruiter serves as a great tool to use when figuring out what to put on your customer success manager resume. The platform has millions of open listings, including those for people in customer service.
If you create a profile, you'll have the ability to be matched with these positions. ZipRecruiter's top-class AI matching technology will scan your resume and then send you open positions. You can also perform searches yourself, using the search feature.
The platform will tell you how well your skills and experience match the requirements listed on the job posting. As such, you can prioritize applying to positions that you're most likely to get!
Before you sit down to start writing your resume, make a list of all the skills you've gained in your career thus far.
Focus specifically on the ones that will be applicable to your applications for customer success manager roles. These are known as your transferrable skills. Think about the skills and experience you have that transfer directly (such as having worked in a customer success role in the past). You'll also want to include any indirect skills that may be applicable.
Examples of Customer Success Manager Skills
The skills most customer success manager positions require are: 
A background in customer service/management 

Interpersonal skills and the ability to build rapport quickly 

Ability to coach other members of the team 

Specific knowledge of the industry the company is in 

A desire to identify (or better, a history of identifying) issues and suggesting solutions that will improve the customer experience 

Familiarity with major CRM(s) 

Good organizational skills 
When you're thinking about these skills, try to think about the circumstances that allowed you to gain or demonstrate these them. You can mention these situations in your cover letter to make you stand out even more!
Before you create your list, read these examples of bad skills to list on a resume so you can avoid them!
2. Review Your Work History 
If you're under the age of 30, you'll likely be able to fit all of your previous work history on your resume without taking up much room. But if you're more experienced, you'll need to be more thoughtful about what work history you include. 
Most believe you should include your work history over the last 10-15 years, but your resume should not be longer than 1 page. To shorten it, use bullet points to describe your work experience. Only include details that will be relevant to your search for a customer success manager position.
When writing about your experience, it's best to start each bullet point with an action verb. This subtly communicates that you take initiative and highlights what you can do.
For example, your most recent work history may look something like this: 
Customer Success Associate 
May 2019 – Present 
Successfully onboarded and retained X% of clients 

Trained 5 new members of staff since May 2021 

Implemented [solution], which improved my team's customer satisfaction rate by 25% 
Once you've got your ideas, you can write them out in your customer success manager resume, using the format used above. Make sure you include the time range in which you worked at the company. Start with your most recent experience and move backward. If you're lacking in the experience department, we've got extra advice for you here on how to write a resume with no experience.
3. Add Education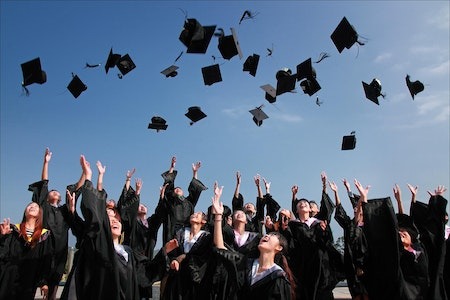 If you have a lot of work experience, you can keep this section fairly short and straightforward. Just list your highest level of education, the type of degree you received, and any other qualifications you're particularly proud of. 
If you're applying to a position you feel is a bit of a jump for you, highlight more of your education to further demonstrate your applicable skills and knowledge. For example, someone with previous managerial and customer success experience may simply write:
2010 BS in Business Administration
However, someone with less experience may want to expand on that like this: 
2018 BS in Business Administration
Relevant Coursework: [relevant classes you took or projects you completed] 
Certificate in Customer Success
4. Put It All Together 
Now you've got everything you need to create your customer success manager resume, you can put it all together.
Start your resume with either your education or work experience. Your education should appear first if you've just graduated from a program. However, if you're coming from one job to another, you'll want to list your work experience first. Remember to keep it all in bullet points so a hiring manager can scan through it. 
5. Upload It to ZipRecruiter
Good news: you've made it to the finish line! You've got an outstanding customer success resume that will catch the eye of hiring managers and recruiters. In addition, it will help you get those calls and interviews. Make sure you upload it to ZipRecruiter next.
ZipRecruiter has millions of active job listings at any time. They also offer employers free resume searches, so make sure your resume is there so they can find you.
Jumpstart Your Customer Success Manager Career
A career in customer success management can be incredibly rewarding. After all, you get to be the driving force that allows customers and team members to thrive.
Of course, you can't move forward without your customer success manager resume, so if you haven't put these steps into action, do that now.
If you're ready to start your job search, ZipRecruiter has thousands of active job listings for customer success managers. In fact, you'll probably start getting more interviews if you create an account and upload your customer success manager resume. So, take a look at our tips for acing your interview!