We hope you love the products we recommend! Just so you know, Men with Kids may collect a share of sales or other compensation from the links on this page.
Are you and your teen curious about the AMC hiring process? Working in America's largest movie theater chain is a great opportunity for students and entry-level employees. Between the fun environment and numerous perks, AMC could be the best job your teen will ever have!
Is AMC Hiring Teens for Seasonal Jobs?
Whether they're looking for seasonal or part-time work, we recommend checking out ZipRecruiter for open positions. You'll find all the available AMC positions across the country on their site. And if you upload your resume, you can apply to the role in just one click!
AMC Entertainment Holdings, Inc. is the largest movie theater operator in the world. They own over 950 theaters with over 10,500 screens. Over 500 of those theaters are located in the US, which means your teen can easily find employment in a city or town near you.
What Kind of Jobs is AMC Hiring For?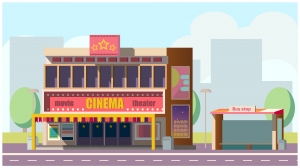 There are roughly 1,000 open positions that AMC is currently hiring for. Teens will likely be working an entry-level position in the theater, although AMC also has open positions at their headquarters.
One of the best jobs for kids includes being an AMC crew member. General responsibilities include talking to guests, scanning tickets, ID checking, cleaning the lobbies, and monitoring guest behavior. Employees who excel in this position may also be promoted to crew leader.
Working as a dishwasher is another option. This is a great option if your teen wants kitchen experience. They'll learn skills to help them get promoted to cook or to work in another dining establishment in the future.
AMC is happy to hire teens as long as they meet the legal age requirement for the state. In some places, teens as young as 14 or 15 may be eligible for employment.
Where Can I Find AMC Jobs?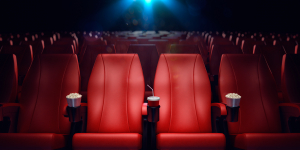 If you live next to an AMC theater, you can also inquire directly with the manager about any open positions. However, it's easier to look for jobs online, especially on ZipRecruiter.
ZipRecruiter is a free job board with over 9 million active job postings. In addition to the nearly 1,000 AMC listings, they also have jobs for every other type of industry. Teens can upload their resumes and create a profile if they find a job they want to apply for. The description will outline everything they need to know about the job, including their day-to-day duties.
Benefits of Working at AMC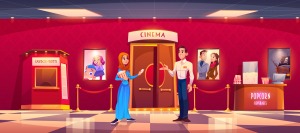 Many teenagers are excited just at the thought of getting a paycheck. However, AMC has many other benefits for its employees. First of all, AMC employees get to watch movies at any AMC theater for free. They can even bring a guest! They'll also get 50% off of all food and drinks during their visit.
Another major benefit is the flexible schedule. AMC is used to working with teens, so they're happy to build a schedule that works around school and other extracurriculars. Your teen will also likely be working with other people their age. This is a great opportunity to meet new friends and other like-minded people outside of their normal peer group.
How to Prepare for an AMC Interview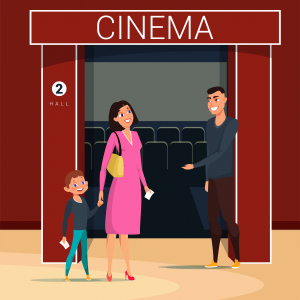 First of all, your teen will need to create a resume to apply for the open position. If this is their first job, we have tips on how to write a resume with no experience. You may also consider including a cover letter with your application, which can increase the chances of you getting hired.
Teens also might find the interview process overwhelming and daunting. However, practice can help ease those worries to prepare them for the big day. Have them review their strengths and weaknesses and read over different behavior questions that might get asked.
More Job Ideas
So, is AMC hiring teens? The short answer is yes! They have many entry-level roles and seasonal jobs that might be perfect for your teen. You can view all open positions on ZipRecruiter, one of the largest job boards on the market. Help your teen create a free account so they can get started today!