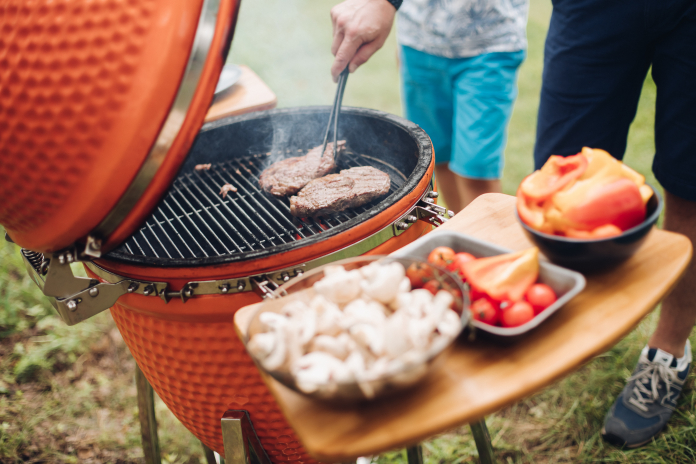 We hope you love the products we recommend! Just so you know, Men with Kids may collect a share of sales or other compensation from the links on this page.
Juicy steaks, mouthwatering burgers, crispy beef brisket – the best summer BBQ dinner ideas are endless! If you're hosting a BBQ for friends and family, then coming up with a crowd-pleasing menu is crucial. Thankfully, there are so many delicious things you can whip up to serve at your party.
With Omaha Steaks, cooking summer meals on the grill has never been easier. They have an incredible selection of meats, fish, and sides perfect for a backyard BBQ or party. Here are some of our favorite summer BBQ dinner ideas that you can do all on the grill.
8 Summer BBQ Dinner Ideas
Premium Pork BBQ Pack
Smoked Brisket Burnt Ends
Ribeye Steak
Burger and Franks Pack
Summer Grill Pack
Wild Alaskan Skin On Salmon
Lobster Tail Skewers
Side Dishes
Premium Pork BBQ Pack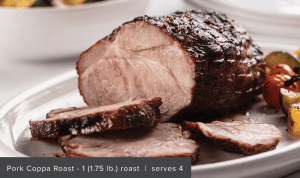 Upgrade your backyard BBQ to a culinary masterpiece with this gourmet BBQ pack. It comes with a marbled coppa pork roast, baby back ribs,  a sirloin cap roast, and even a whole roasted chicken. Pair them with a smokey applewood rub and a finger-licking BBQ sauce (both included) for even more flavor.
Smoked Brisket Burnt Ends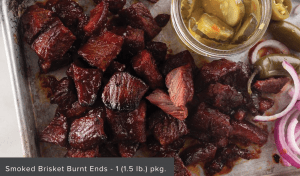 Everyone usually fights over the crispy, caramelized ends of the steak. But with this smoked brisket burnt ends pack, everyone can get a sampling of this delicious, meaty goodness. They're double smoked and then smothered in a sweet BBQ sauce. It's perfect as a snack, main meal, or side!
Ribeye Steak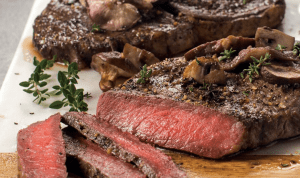 If you're craving a big, juicy steak, then the ribeye is the way to go. Although they're still bursting with flavor, these marbled boneless steaks are lean and extra-trimmed. They even contain 5x the amount of Omega 3 oils and Vitamin A compared to other traditional cuts. This package comes with eight steaks (share them with friends and family or keep them all for yourself!)
Burger and Franks Pack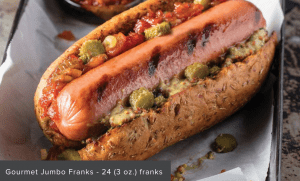 No BBQ is complete with a good ole fashioned burger and hot dog. But don't settle for frozen patties and cheap franks. Instead, order this BBQ pack which comes with Omaha Steakburgers and gourmet pork and beef dogs! They come vacuum-sealed and ready to cook for instant summer meals on the grill.
Summer Grill Pack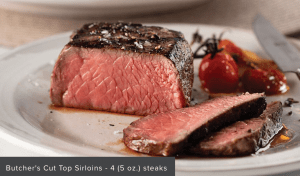 If you're throwing a party, this summer grill pack has something for each and every one of your guests. It comes with an assortment of the finest meat cuts. You'll get top sirloin steaks, boneless pork chops, chick breasts, and burgers! And for dessert, pass around the included buttery caramel apple tartlets for people to share. You can also make your own dessert using four simple ingredients you have at home.
Wild Alaskan Skin On Salmon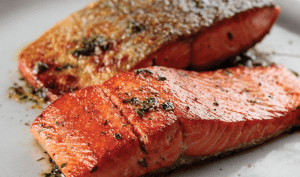 Looking for summer BBQ dinner ideas that don't involve meat? Omaha Steaks also had a wide selection of fresh fish and seafood. Wild Alaskan Sockeye Salmon tastes great on the grill. Plus, they come with the skin, so it locks in more juices and flavor while being BBQed. Pair it with a creamy lemon dill tartar sauce for a delicious (and healthy) meal!
Lobster Tail Skewers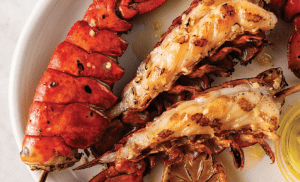 Let's face it – lobster is delicious no matter which way you cook it. But these pre-skewered lobster tails are especially tasty when they're fired on the grill. They come split and basted in lemon garlic butter, so you can simply toss them on the BBQ when you're ready!
Side Dishes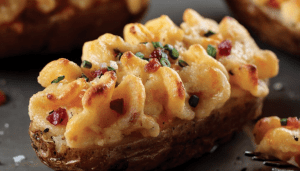 When cooking summer meals on the grill, you can't forget a few delicious side dishes! For example, potatoes go very well with all cuts of meat. Try stuffed baked potatoes, smashed red potatoes, or even whipped sweet potatoes!
A side of greens is also good to have on the table. A bowl of Brussel sprouts and bacon is the perfect smokey complement to your BBQ mains. Or stick with a classic green bean casserole. We also love broccoli and cauliflower gratin for a satisfying side that's tasty enough to be eaten on its own!
More Grilling Resources 
Deciding on summer BBQ dinner ideas is only one step to hosting a great grill party. You'll always want to make sure you're prepared with the best BBQ grilling accessories. And don't forget about the grill itself! We love Magma Crossover Grills for its versatility in cooking anything you want.